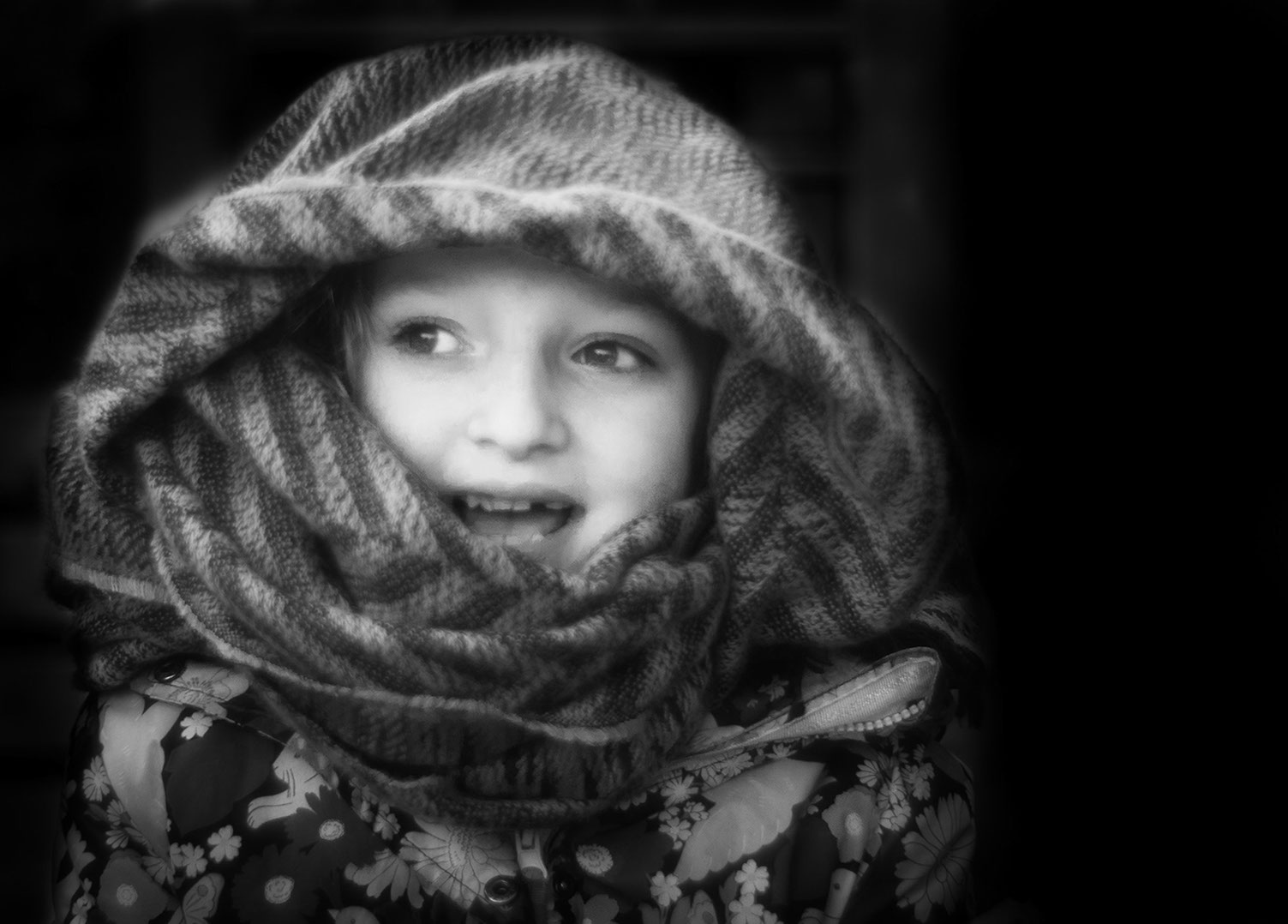 Leica 35 f1.4 Summilux V1 (steel rim)
Leica M6 Classic Remade
Jonathan Slack October 20th 2022
The Pub Lunch at the Tinners
Leica M11 with 35 Summilux (steel Rim)
Introduction
Today Leica have announced two new Classic releases: The 35mm Summilux version I (often known as the 'steel rim') first released in 1961, and the Leica M6 classic, first released in 1984.
This article will concentrate mostly on the new lens, which I have been testing on and off for a little over a year. However, I held the M6 in my hands for the first time at the LSI Meeting in Dublin last week and fell immediately in love!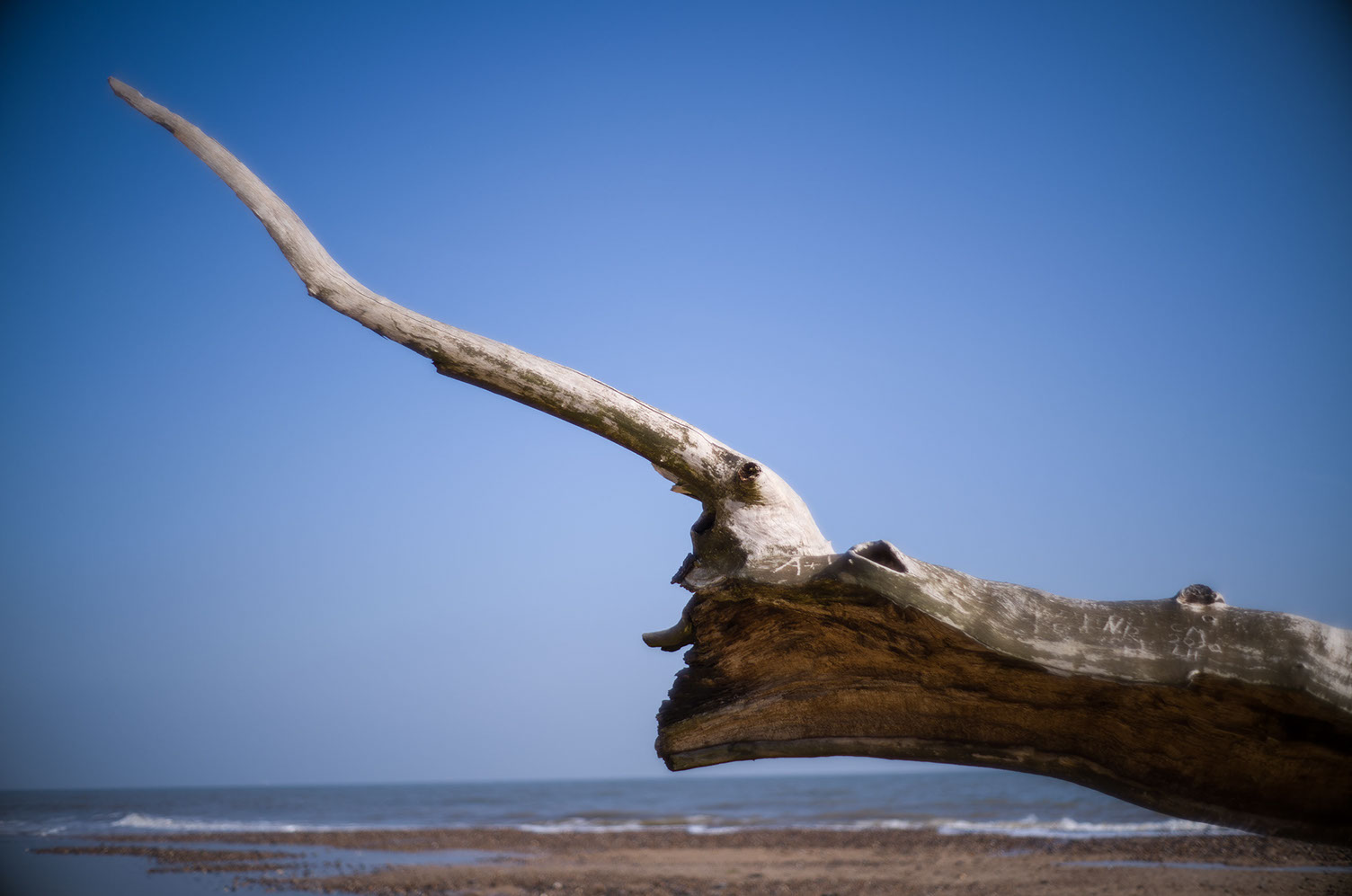 Reach for the Sky
Leica M11 with 35 Summilux Steel Rim
The New Leica M6
First of all, I haven't tested this camera, There isn't so much need to test a film camera, so I've not had one sent my way. I thought it was a great idea, but I didn't know the full details until visiting Dublin last weekend, where Stefan Daniel was carrying the new camera with the 35 Summilux V1.
Superficially the camera is a replica of the 1984 version of the M6, complete with the Leitz red spot and the engraving on the top plate. The shutter speed dial is also exactly as the original camera and the MP (smaller and in the other direction).
The original camera had a die-cast zinc top and brass bottom plate, but the new camera is machined out of solid brass. In addition it has the latest version of the 0.72 rangefinder. The viewfinder itself now has a red dot between the two arrows (as did the M7 and the M6TTL).
The Classic M6 Remade
Leica Publicity Image
The paint is the same as the M11 (which is incredibly durable) but with a slightly smoother finish. This camera will brass, but it's going to take a long time!
Most of the rumours about the new camera suggested that it would be a limited edition, but this is not the case. Leica have completely revamped the supply chain for components so that they should be able to produce the cameras quickly, and be able to repair them for the foreseeable future.
This is Leica re-affirming their allegiance to film photography whilst every other manufacturer has abandoned it.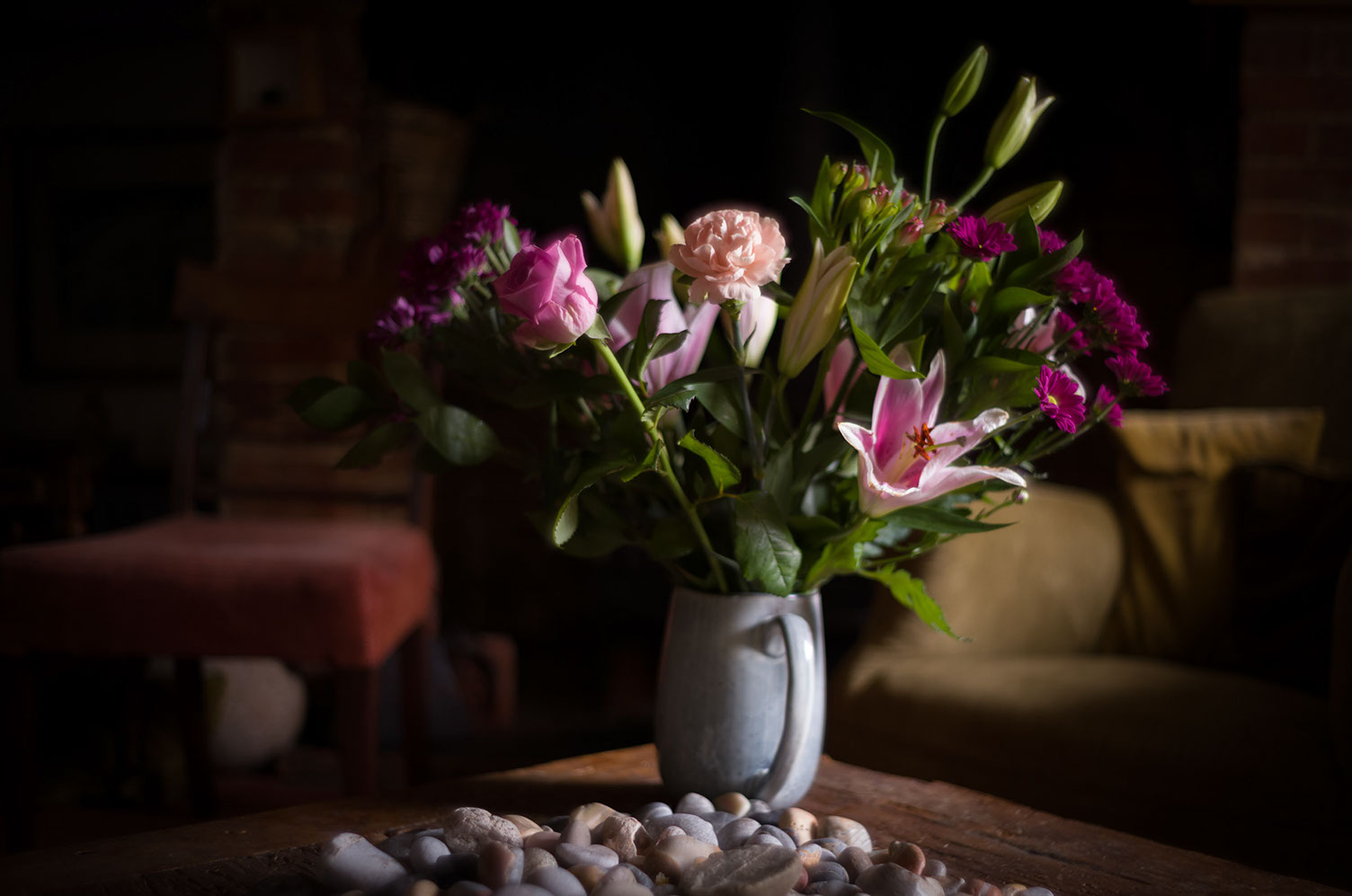 Happy Birthday from Leica!
Leica M11 with 35 Summilux Steel Rim
Leica Classic Lens remakes
Lots of photographers are discovering the charms of older lenses (and coincidentally their vices!). Collectors have long understood which lenses are interesting or scarce, so that prices for vintage lenses can be extremely high:
For instance a quick check on eBay finds copies of the Leica 35 Summilux (Steel Rim) in good condition on sale for as much as €30,000. The hood was an accessory and the OLLUX (12522) is now trading for around €2,500 (and considering how easily it falls off you would have to be very brave to use it!)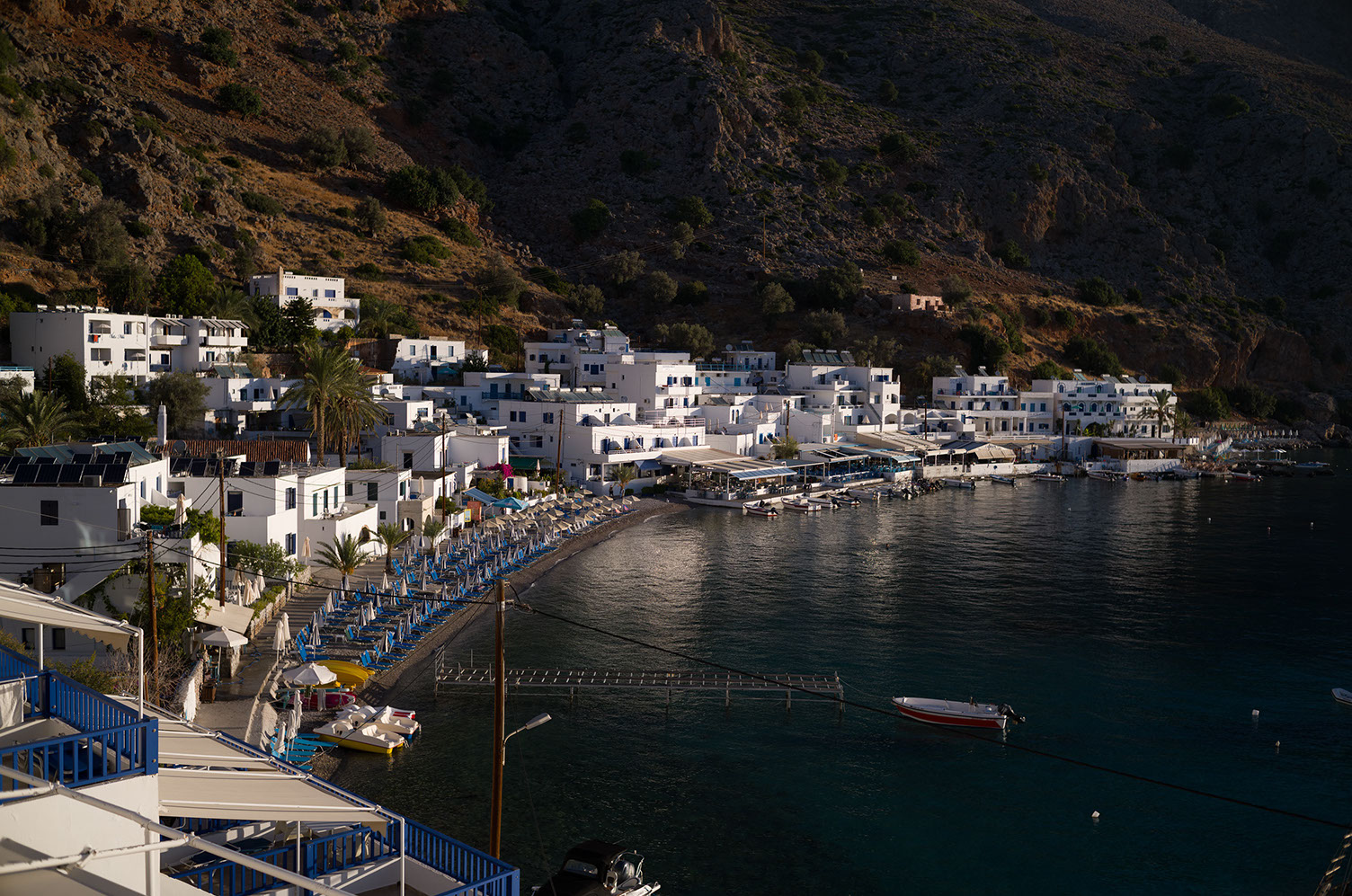 Morning Loutro
Leica M11 with 35 Summilux Steel Rim
If you are a collector that's all well and good, but if you're a photographer, and you would like to use these classic lenses, then it's pretty hard to justify the cost. More than that, these lenses were at the cutting edge of technology in the fifties, sixties and seventies, and were extremely difficult to manufacture, so there was quite a large sample variation between different examples, added to which many have suffered misfortunes over the years.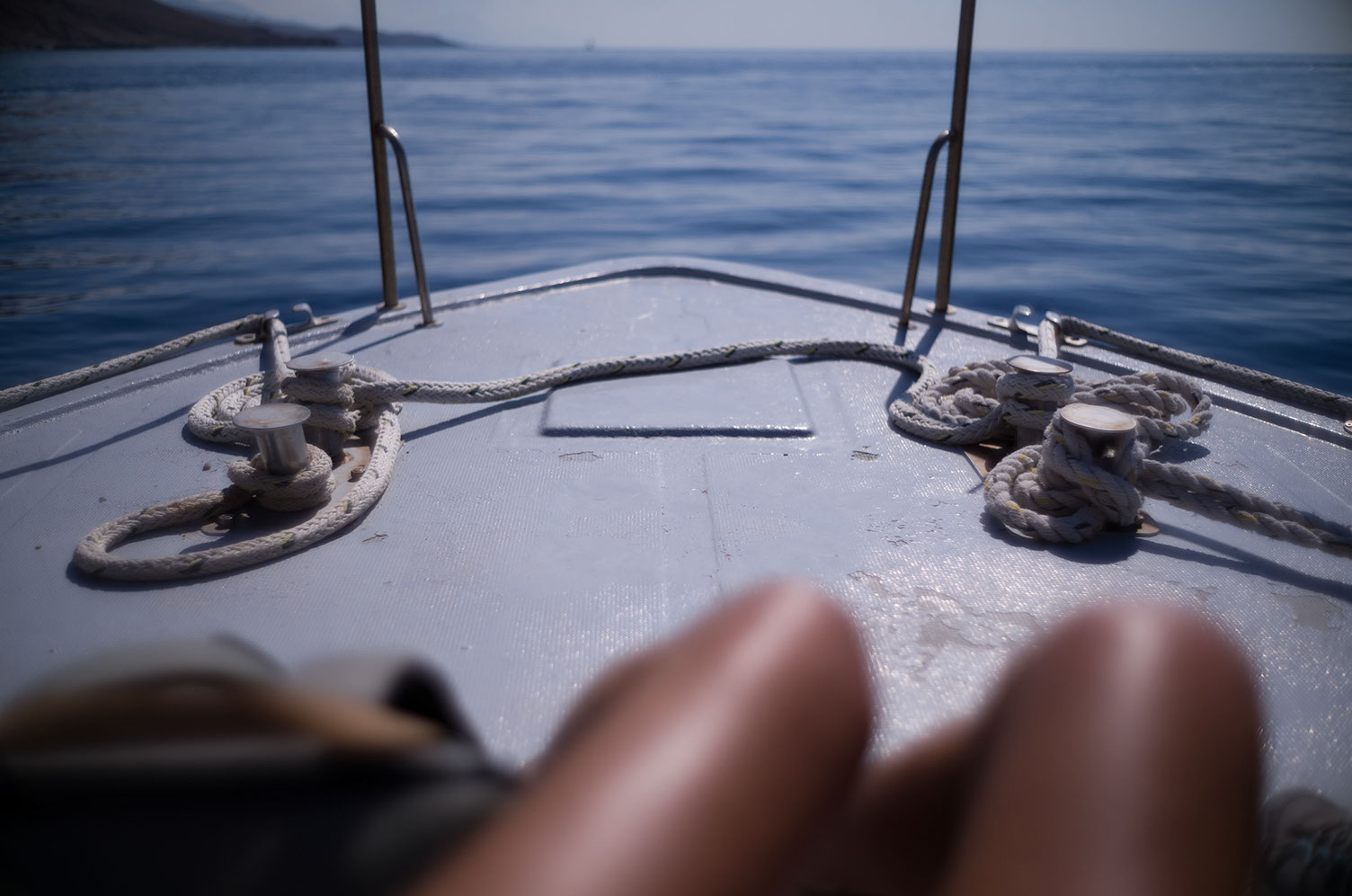 Sunshine
Lieca M11 with 35 Summilux Steel Rim
Leica had the bright idea of remaking some of these iconic lenses: In most cases the original glass is no longer available, so they have carefully used equivalent modern glass and coatings with similar characteristics. Lens technology has come a long way in 60 years, so manufacturing is now much more straightforward, and the sample variation which plagued the lenses of the 60s should not be an issue.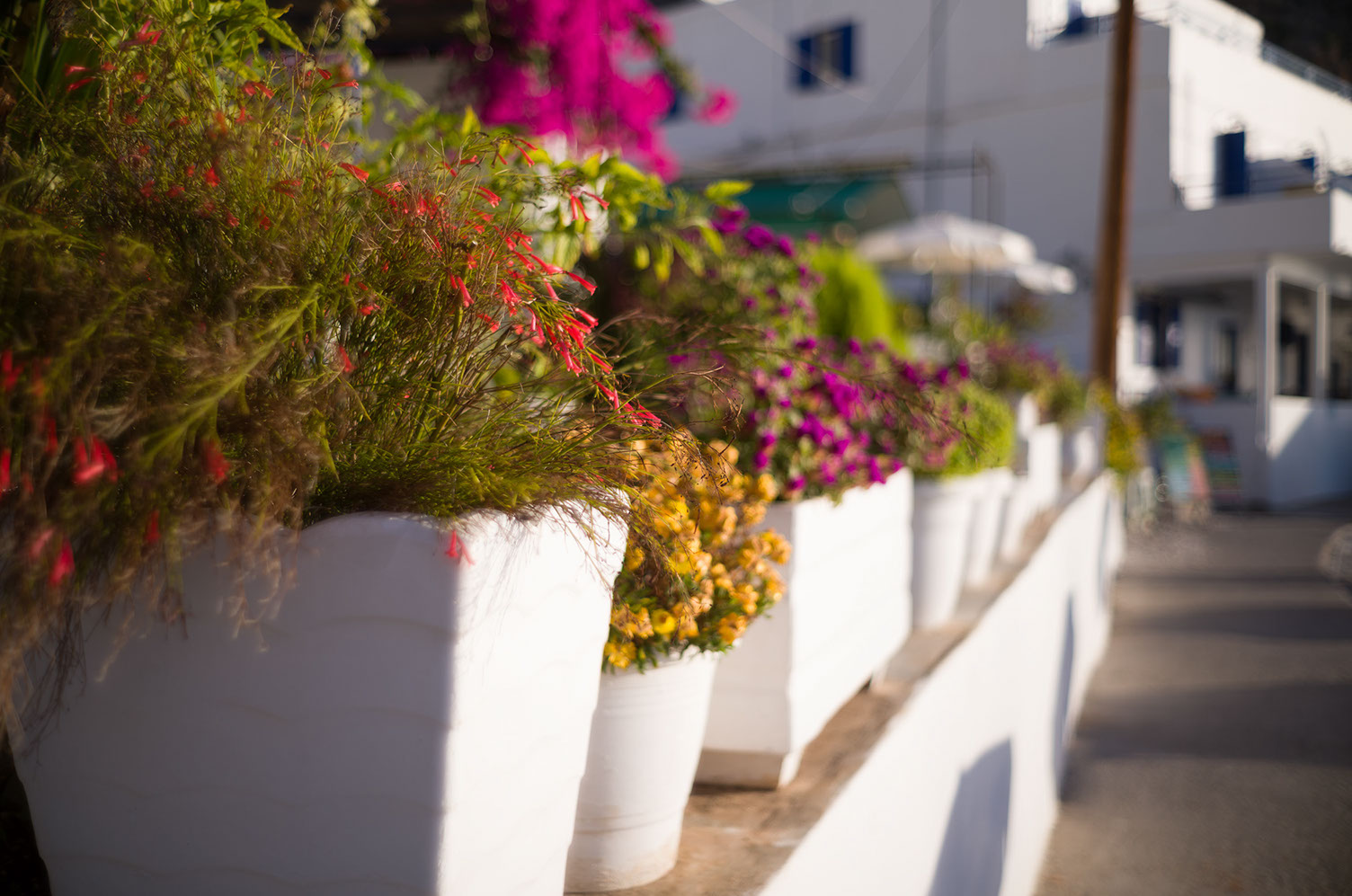 Sunshine and Bokeh
Lieca M11 with 35 Summilux Steel Rim
So far they have produced the 28 f5.6 Summaron from the mid fifties, then came the 90mm f2.2 Thambar soft focus lens from the 30s, then, last year saw the introduction of the 50mm f1.2 Noctilux (which I wrote about here: ).
This brings us to the newest lens in the range;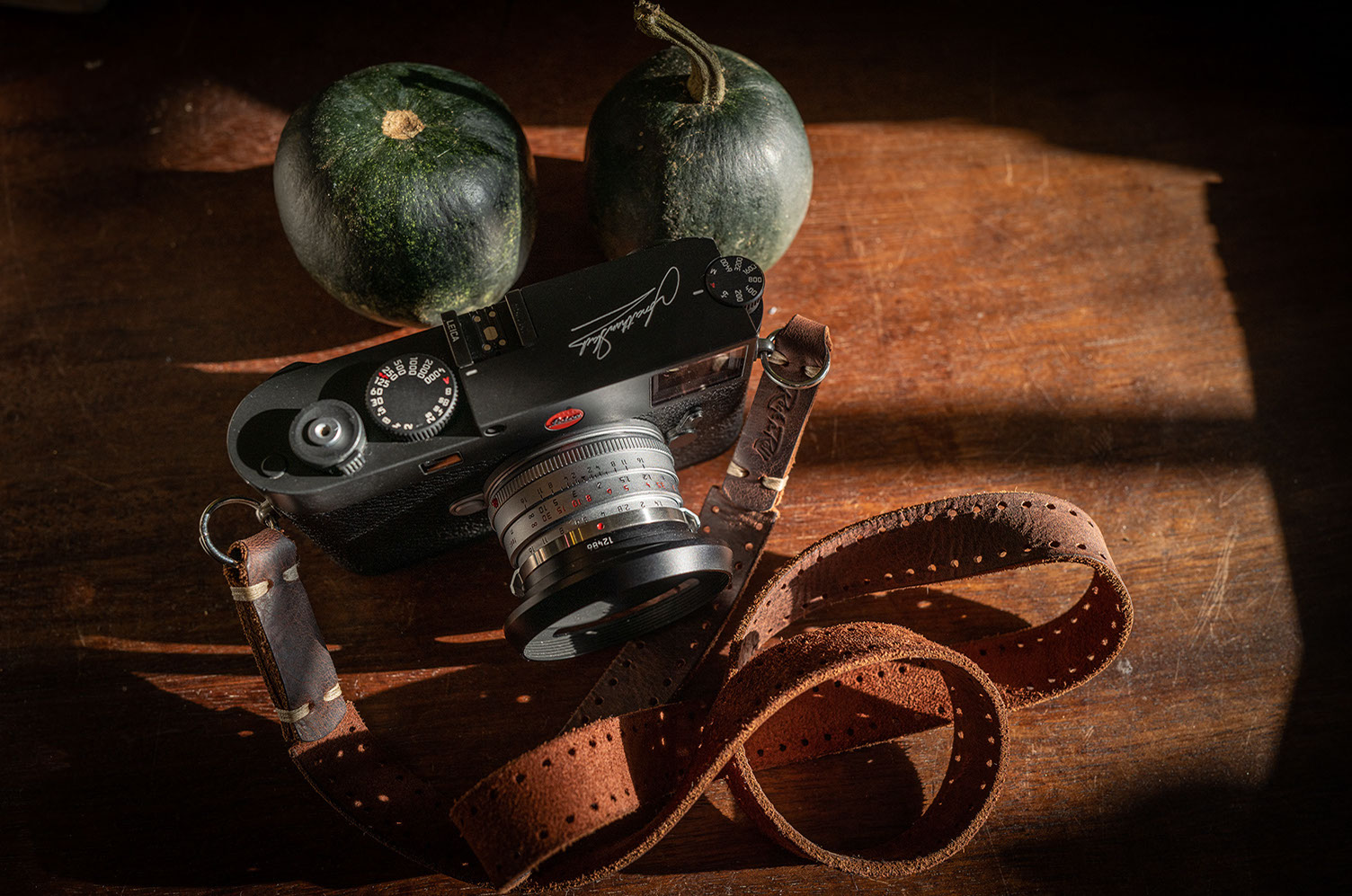 M11 with 35 Summilux Steel Rim
taken with Leica Q2 Reporter
The Leica 35mm f1.4 Summilux v1 (Steel Rim)
History
The 35mm f1.4 Summilux version 1 was produced from 1961 to 1966 and came either with, or without goggles. The lens was produced in Silver Chrome finish and black anodised aluminium (Leica didn't use black chrome plating until 1971). The insides of the lens were brass in both cases. There were around 8,000 lenses made in total.
Lenses for the M3 cameras came with goggles (and focused down to 0.65m) those for the M2 came without goggles and focused only down to a metre.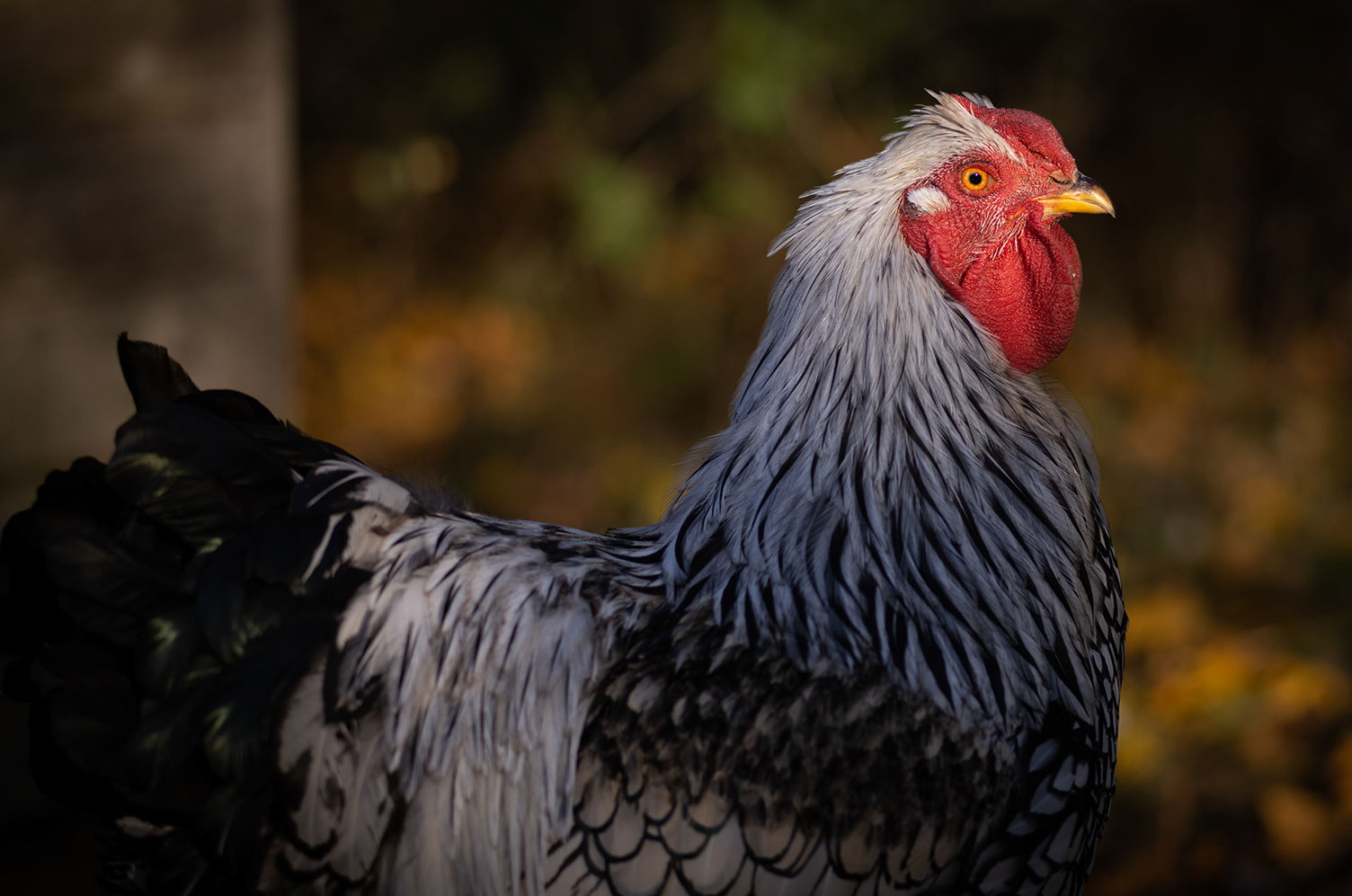 Clint
Leica M11 with 35 Summilux Steel Rim
The Leitz shipping records for the lenses did not indicate either their finish (black or silver) or their mount version (goggles or not). Lars Netopil has estimated the quantities of the different versions by interpolating from the number of M3 and M2 cameras sold during the period and come up with:
4400 chrome lenses with goggles
3360 chrome lenses without goggles
160 black lenses with goggles
80 black lenses without goggles
Because the M2 was the accepted camera for wide angle lenses Lars suspects that there might actually be around 200 black lenses without goggles.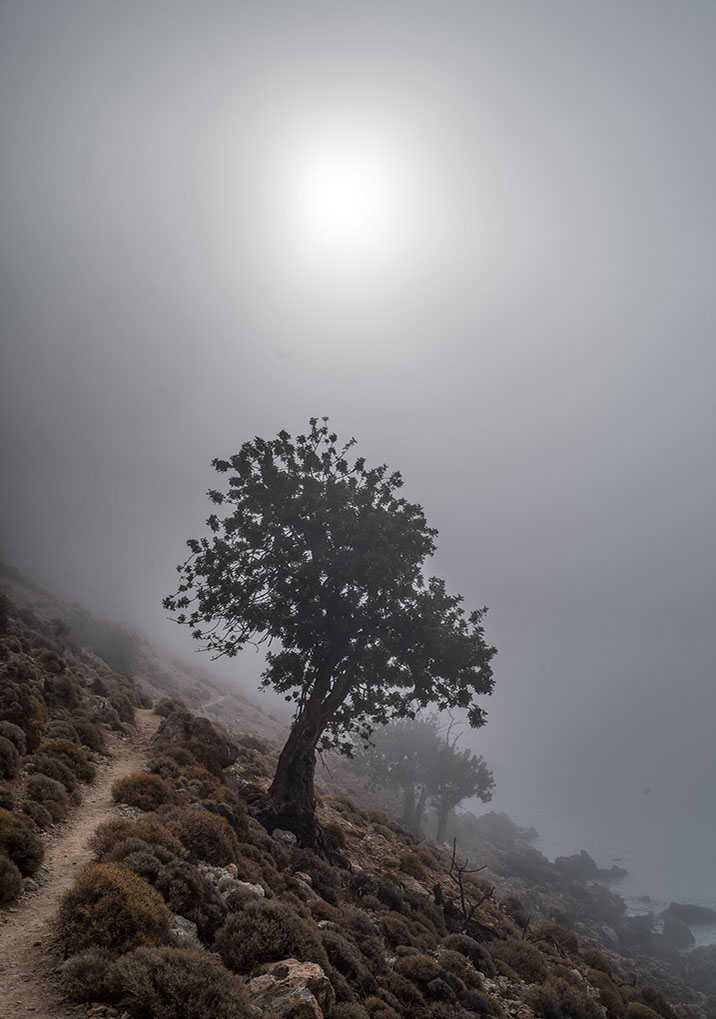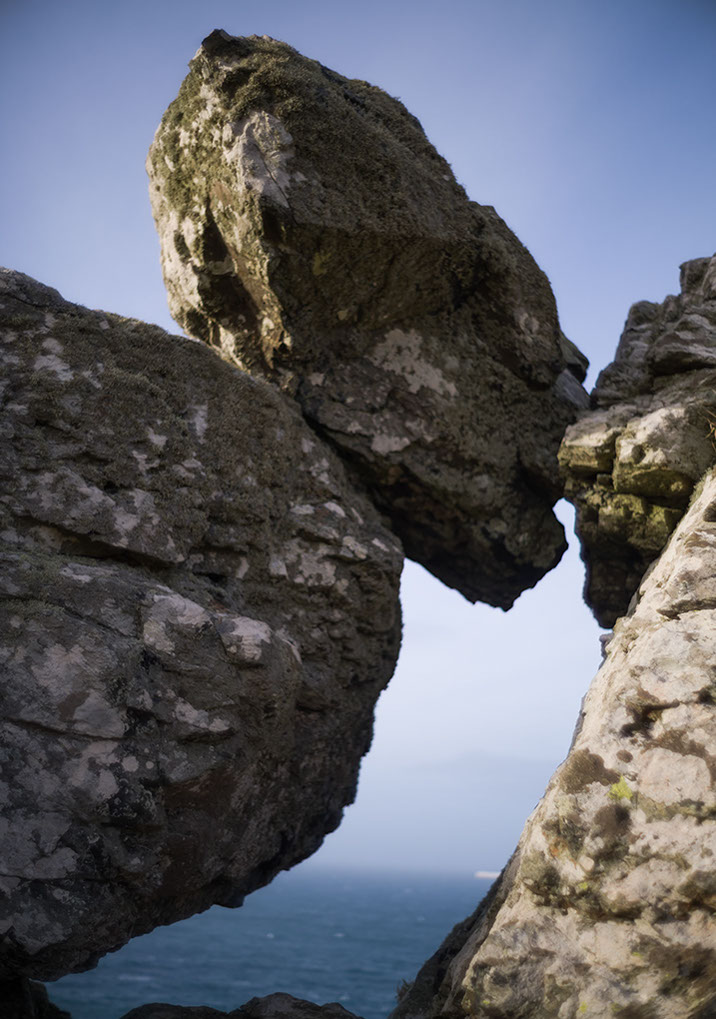 Misty Walk
Leica M11 with 35 Summilux Steel Rim
Facing the sea
Leica M11 with 35 Summilux Steel Rim
The Classic Remake
The remake of the 35 Summilux is a lovely thing. The lens itself is made from brass and silver chrome like the original. It weighs only 200gm, and is not a great deal larger than the 28 Summaron. It handles so nicely on an M11, a great camera and lens combination you can hold in your hand all day.
It comes with 2 different lens hoods; The original Ollux remade, and a round screw in hood. Leica have retained the 'fall off' characteristics of the original Ollux, so the screw in shade is very welcome! Unlike the original lens the remake has a 46mm screw thread for attaching filters, the round shade screws into this, and retains a thread inside, so you can attach filters with either shade (or with no shade).
As an object and a package the whole thing is irresistible; I would recommend you don't look at one if you aren't going to buy!
Early Morning - Breakfast at Anopoli
Leica M11 with 35 Summilux Asph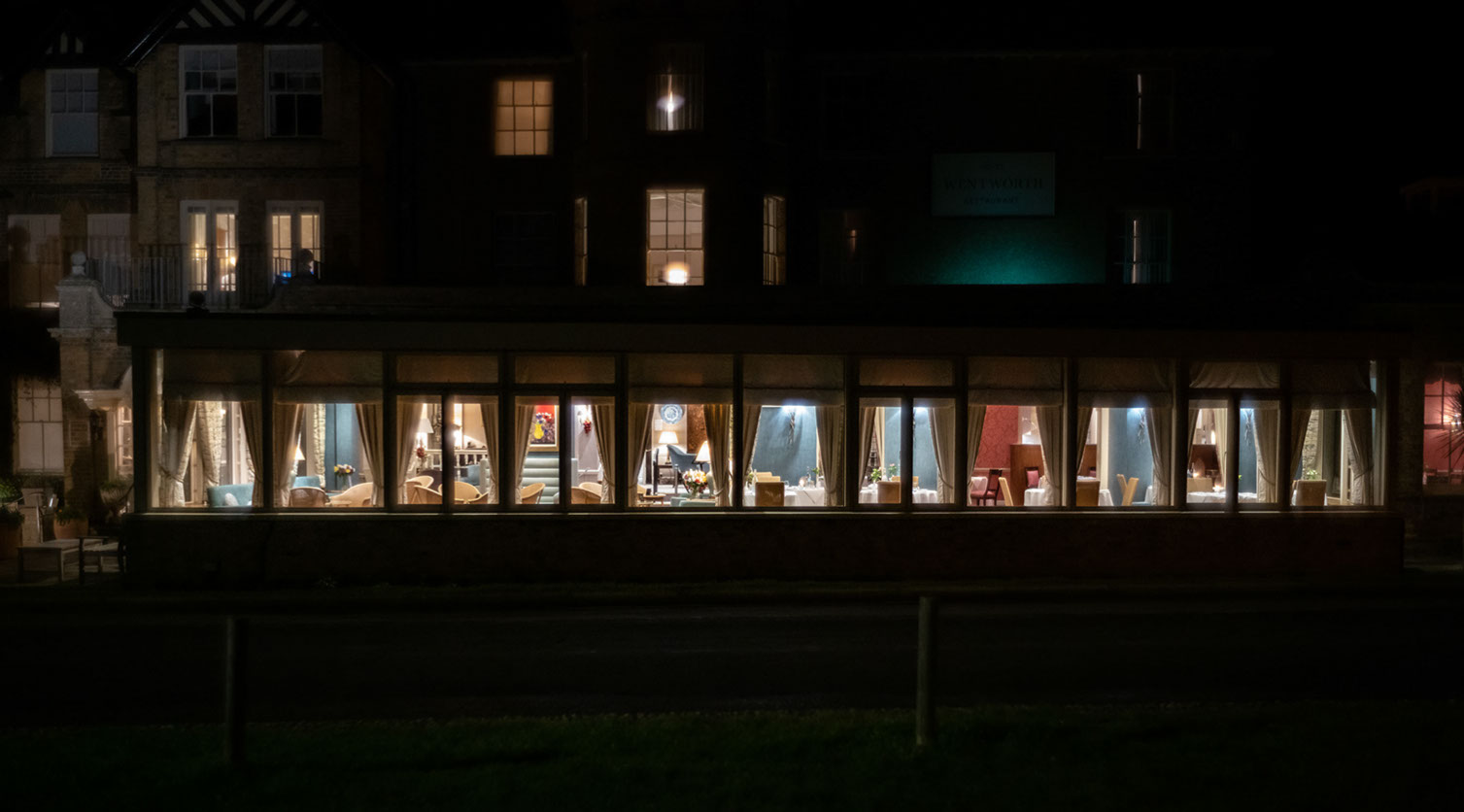 Night Dining
Leica M11 with 35 Summilux Steel Rim

Seaside Residence Thorpeness
Leica M11 with 35 Summilux Steel Rim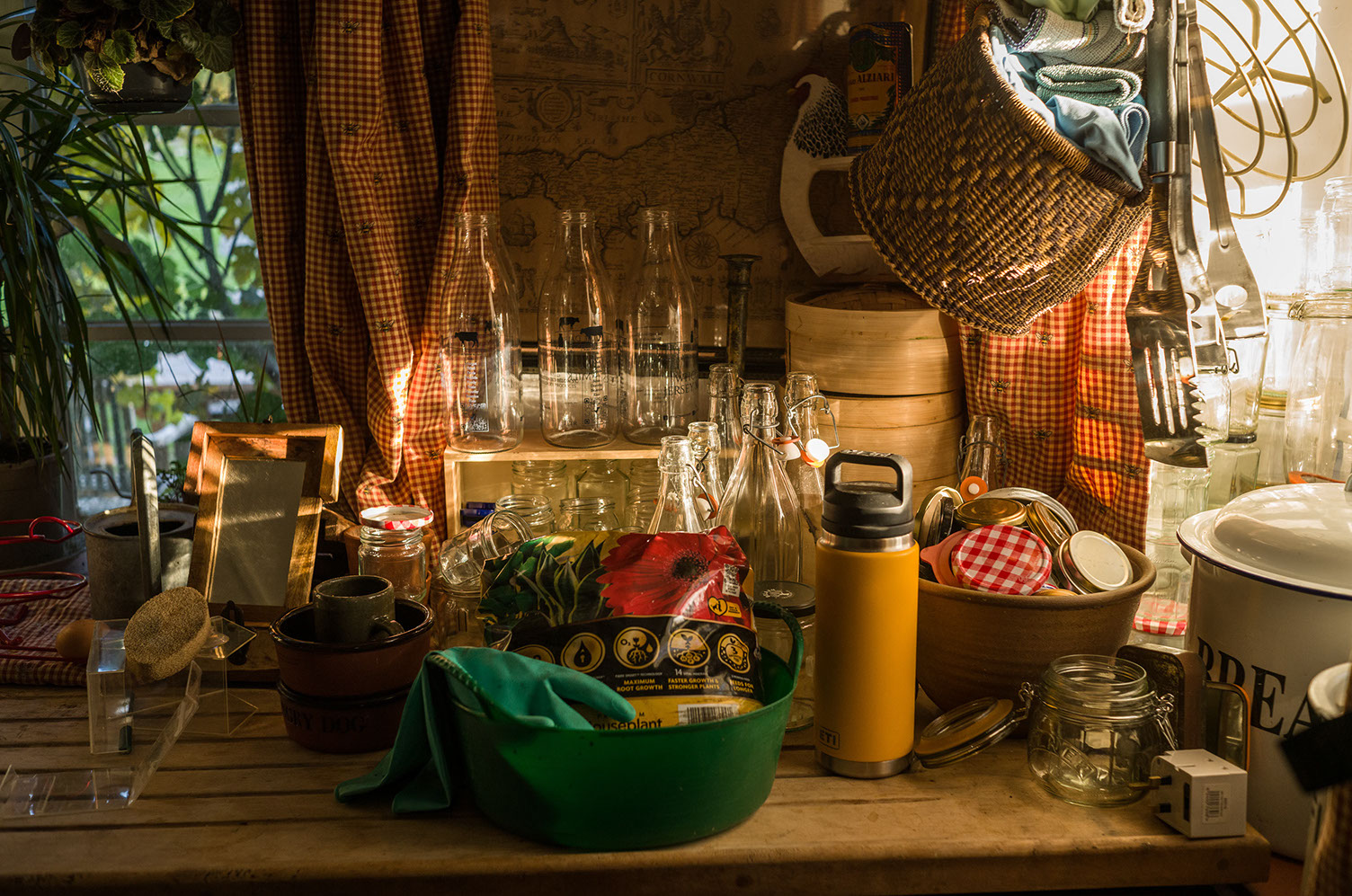 The Utility Room
Leica M11 with 35 Summilux Steel Rim
Wide open the lens is dreamy and never quite sharp. Depending on the subject it can produce really interesting effects.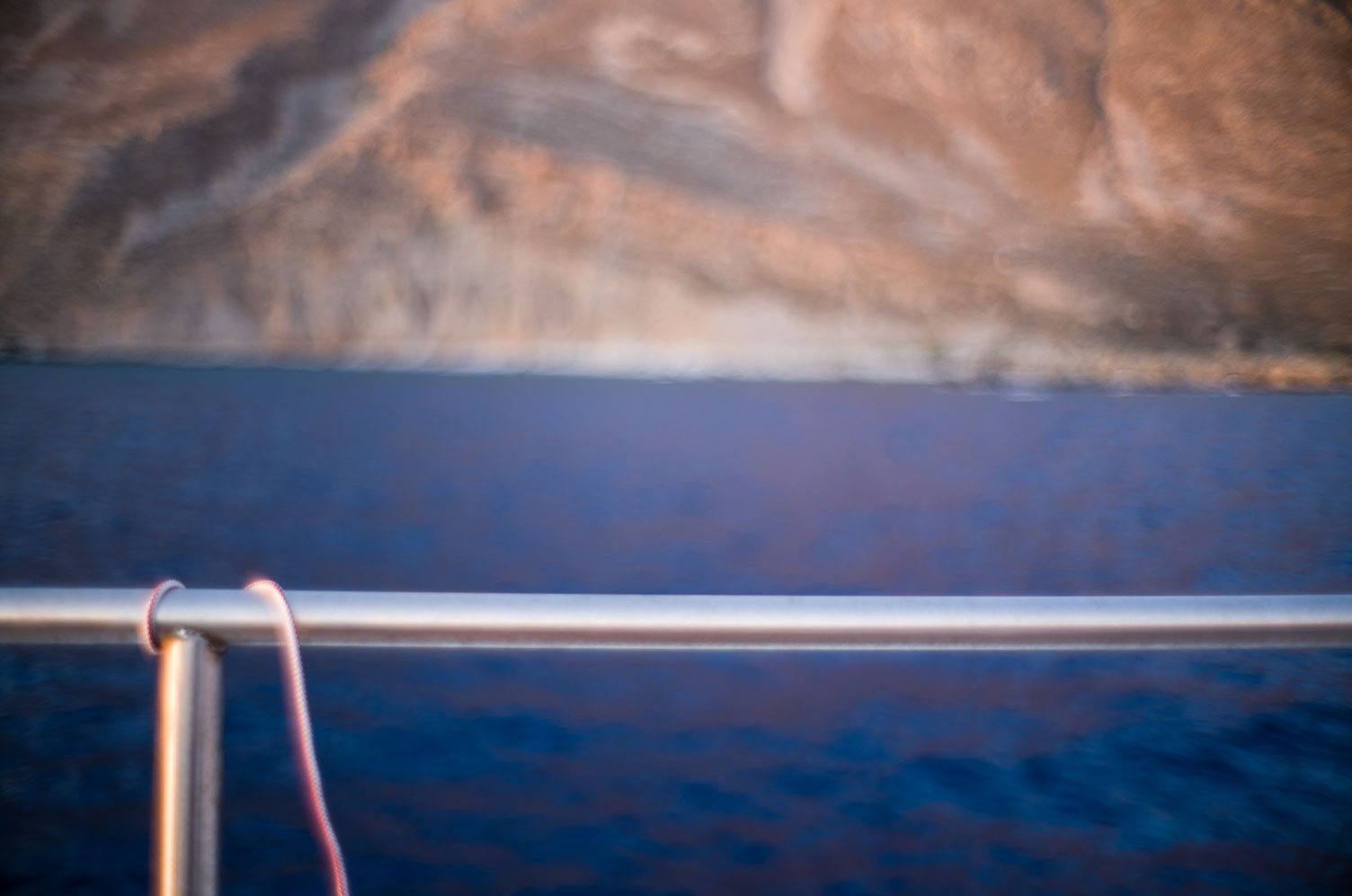 Bar and the Deep Blue Sea
Leica M11 with 35 Summilux Steel Rim f1.4
Stopping down, even to f2.8, makes the lens a great deal sharper, and by f5.6 in the centre it's really very sharp indeed. The edges of the frame are sharp by f4, but the furthest corners never quite make it.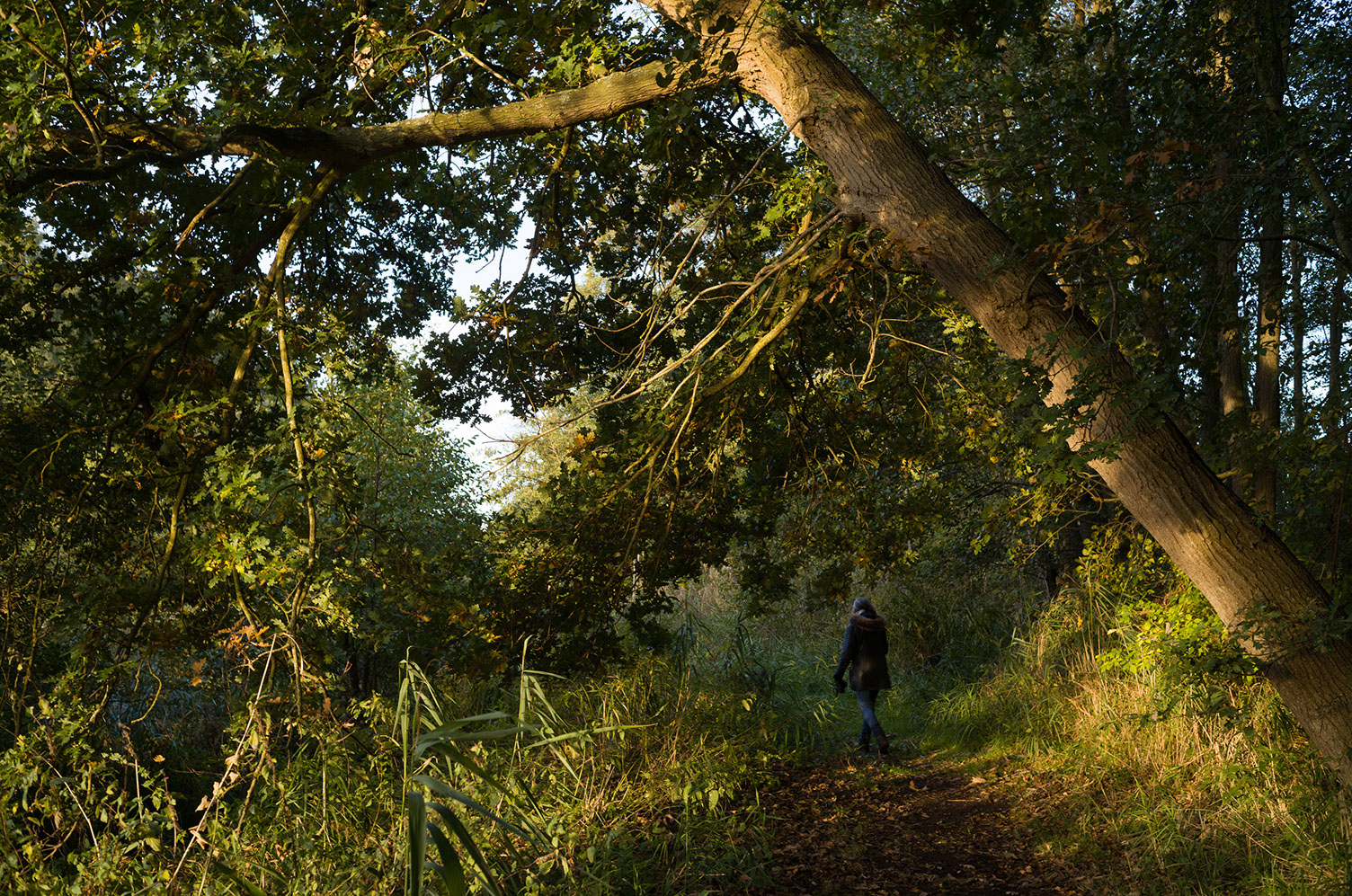 Fen Morning
Leica M11 with 35 Summilux Steel Rim f5.6
The lens is also rather subject to flare - often in the form of a rainbow, which again can be fun to experiment with.
Clearly the point of buying this lens is for its 'look', not because it compares well with the latest 35 APO Summicron, and 'look' it delivers in spades.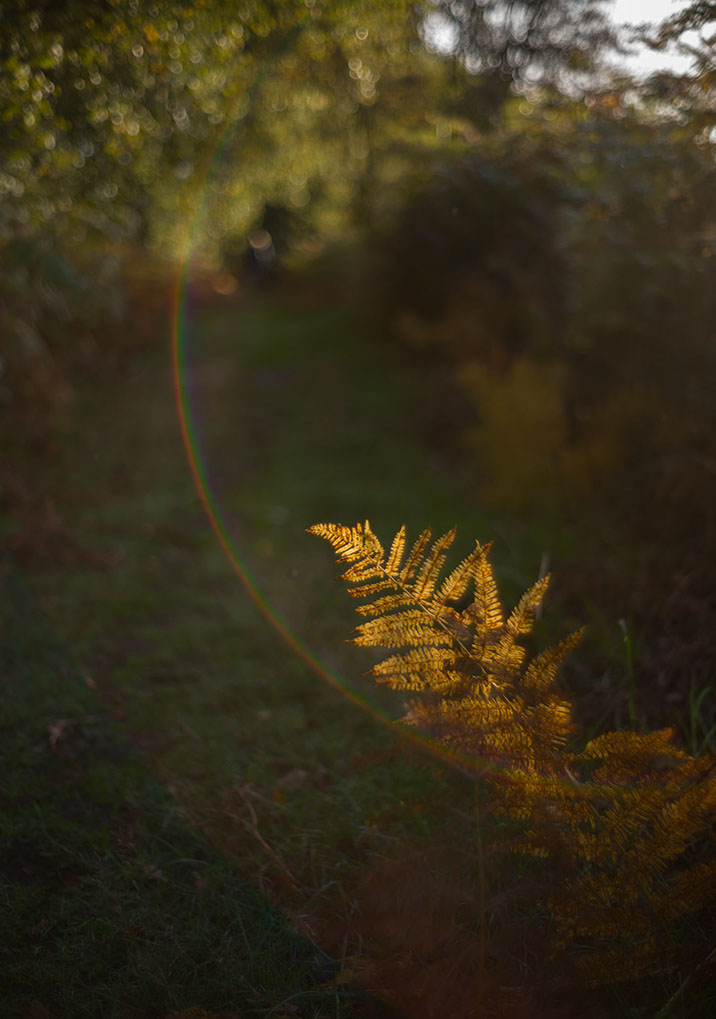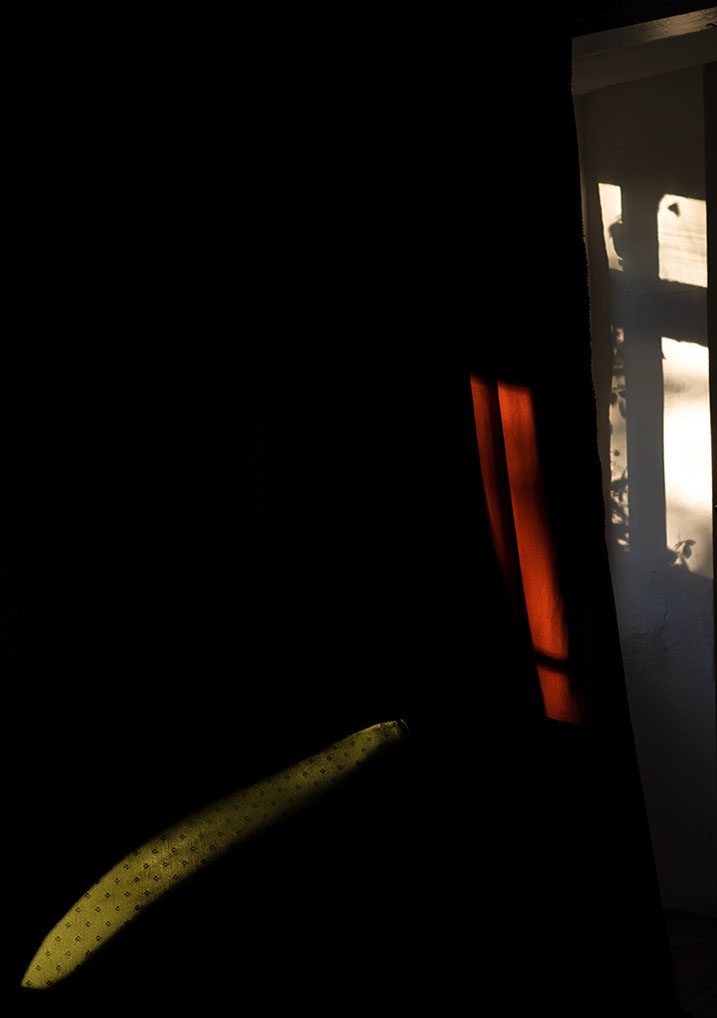 Fern and Rainbow
Leica M11 with 35 Summilux Steel Rim
Last Light
Leica M11 with 35 Summilux Steel Rim
The Bokeh (as with all lenses) depends very much on the subject; with very detailed backgrounds it can seem busy and 'nervous' but never nasty, more often it's sumptuous and creamy.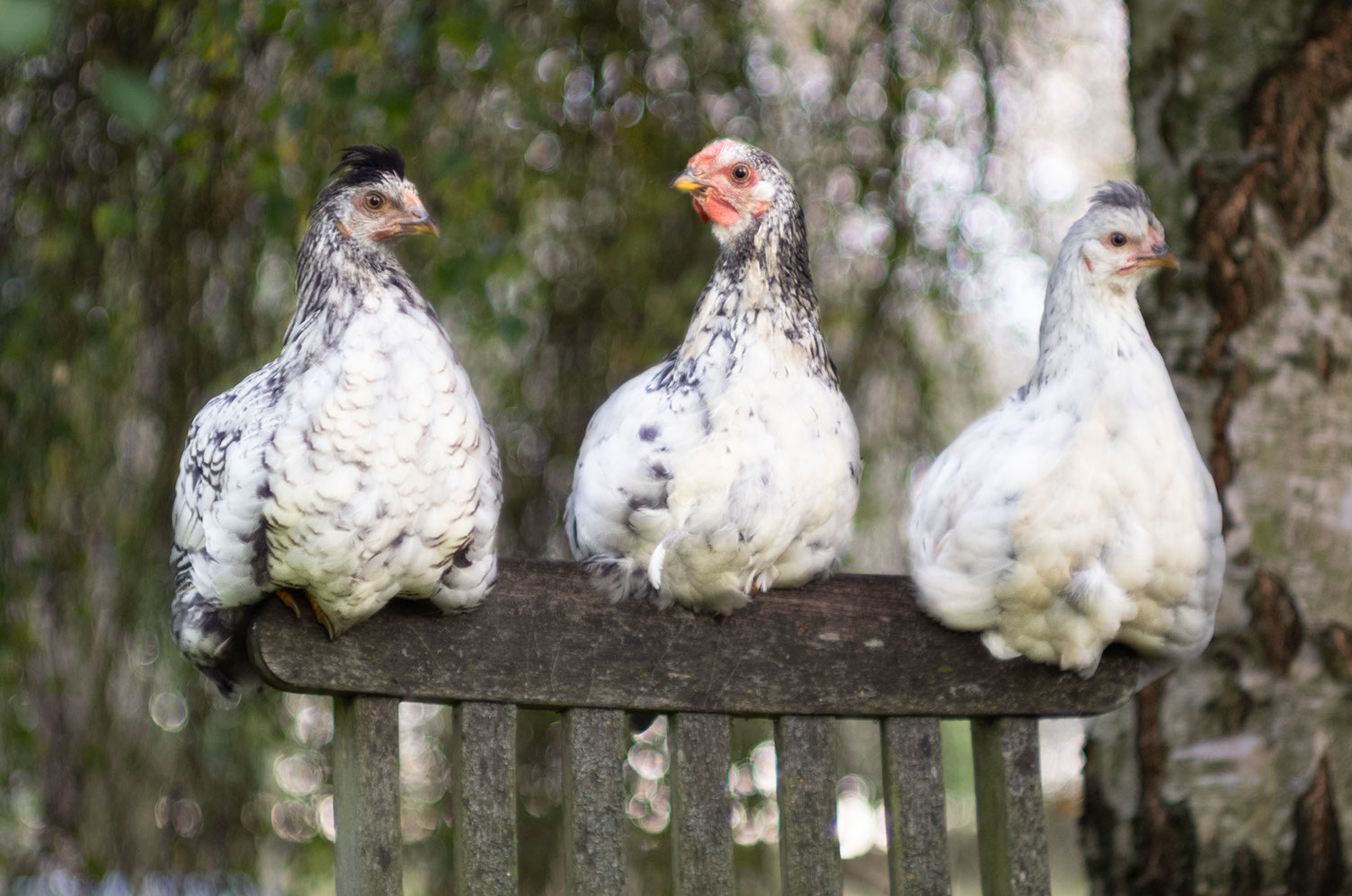 The Dinosaur band
Leica M11 with 35 Summilux Steel Rim f1.4
Handling
Focusing is with a focusing tab, and it's really delightfully smooth and tactile with an infinity lock. I'm not personally a fan of the infinity lock,
Still, Leica have made it easy to escape and the release button is natural to use.
Like the original lens, you change aperture by holding the tabs for the lens hood, this is a bit fiddly, but the aperture ring feels lovely and it soon becomes second nature.
The small size is a bit of a revelation after using a modern 35mm Summilux; it's wonderfully tiny.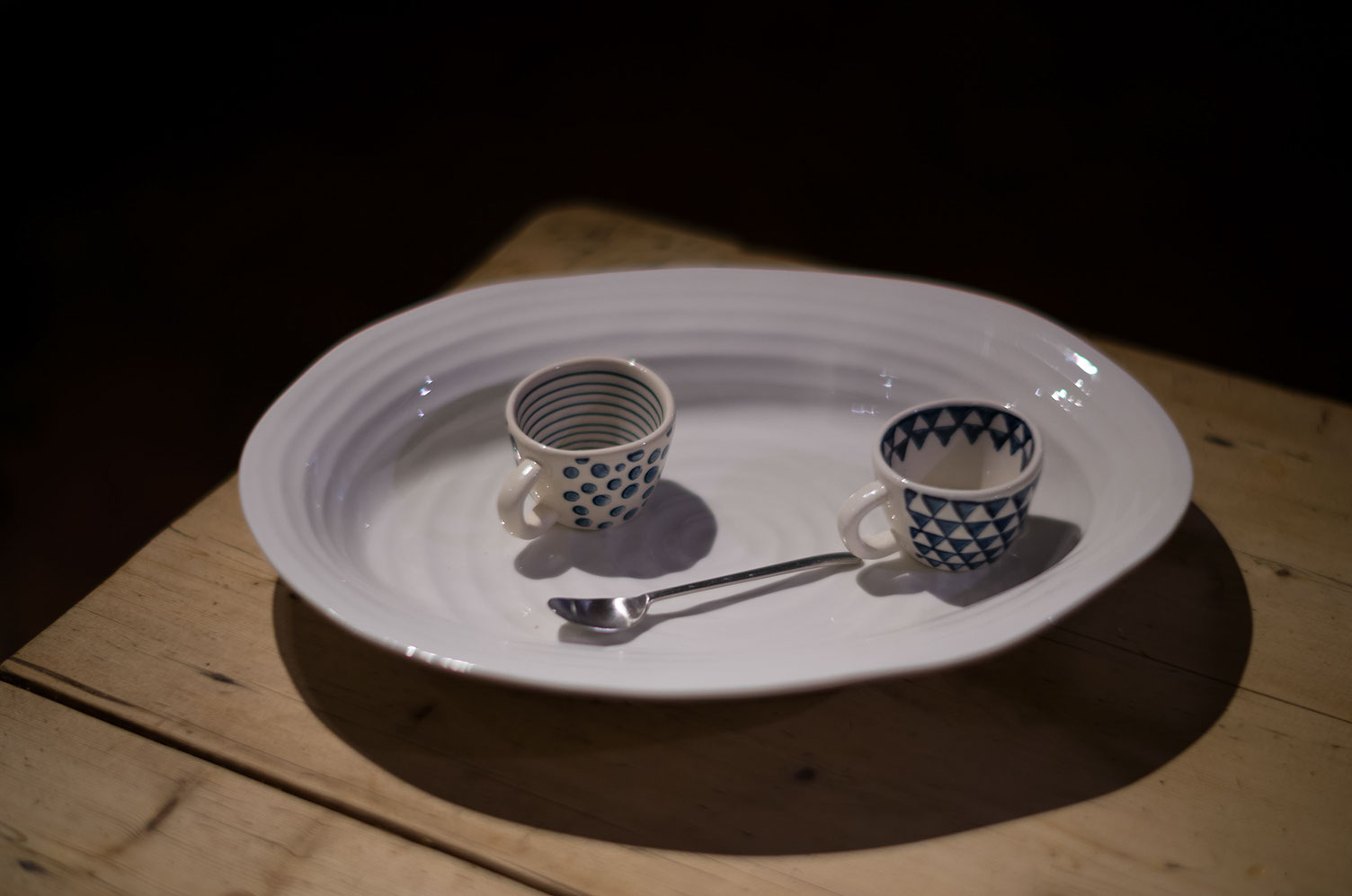 Two Cups a Plate and a Spoon (and a little CA)
Leica M11 with 35 Summilux Steel Rim f1.4
Desire
Perhaps this is the point at which I should confess that I have mostly been an advocate for Leica's modern lenses, especially the APO lenses which I see as having a real character of their own, detailed, gentle and with a lovely bokeh.
However, I own (and love) the little 28 Summaron, and when I tested the f1.2 Noctilux I was definitely impressed. I didn't buy one at the time - mostly because I like to shoot wide open in bright light and I had an M10 with a top speed of 1/4000th (I'm much too lazy to use Neutral Density filters).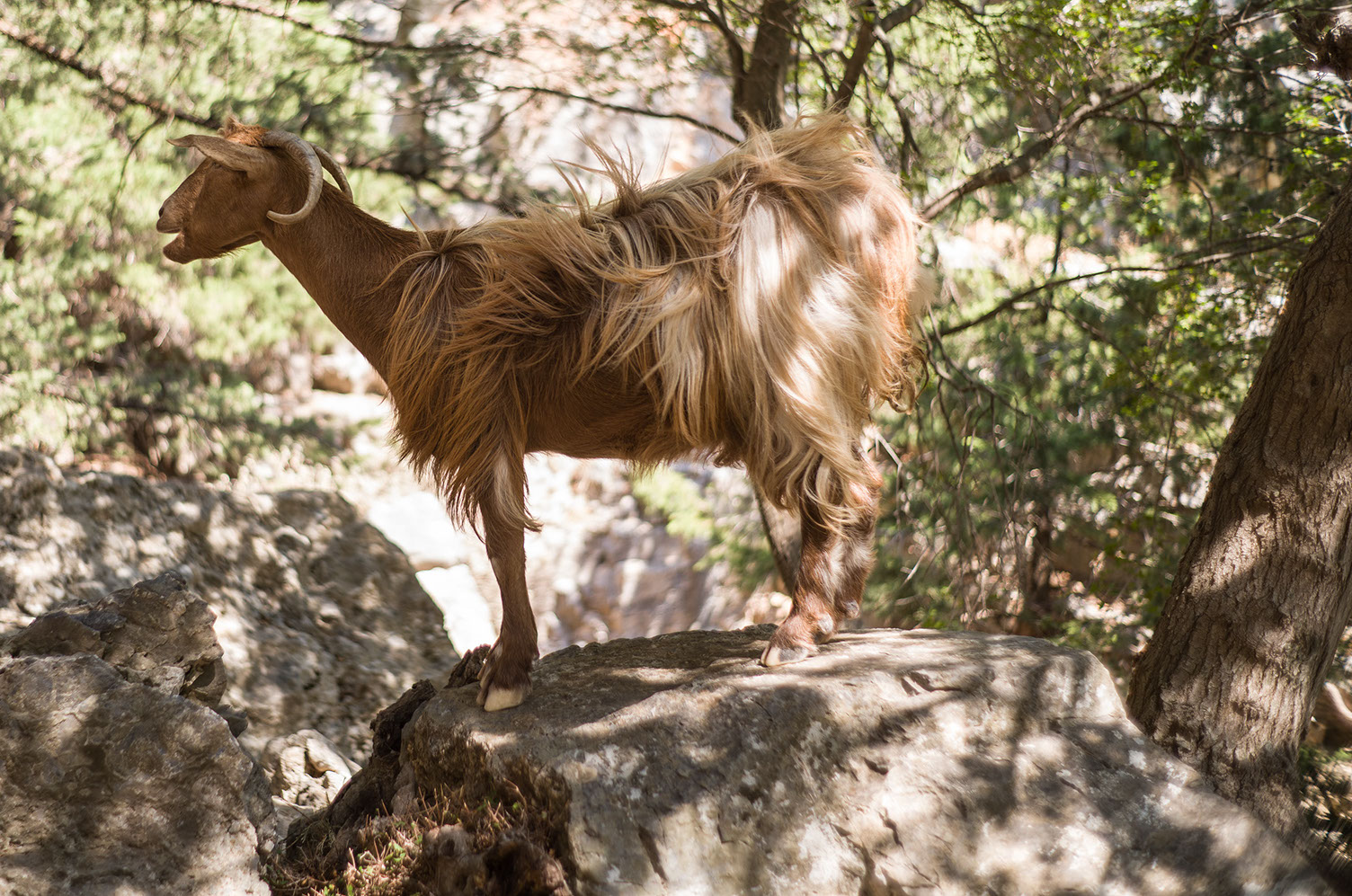 Goat
Leica M11 with 35 Summilux Steel Rim f2.4
Having tested this 35mm lens over an extended period it's been a long time since I've known I had to buy one.
A few months ago I got an email with some questions about the Noctilux f1.2 and couldn't remember the answers. On googling it I was referred back to my own article, and on reading it I promptly placed an order!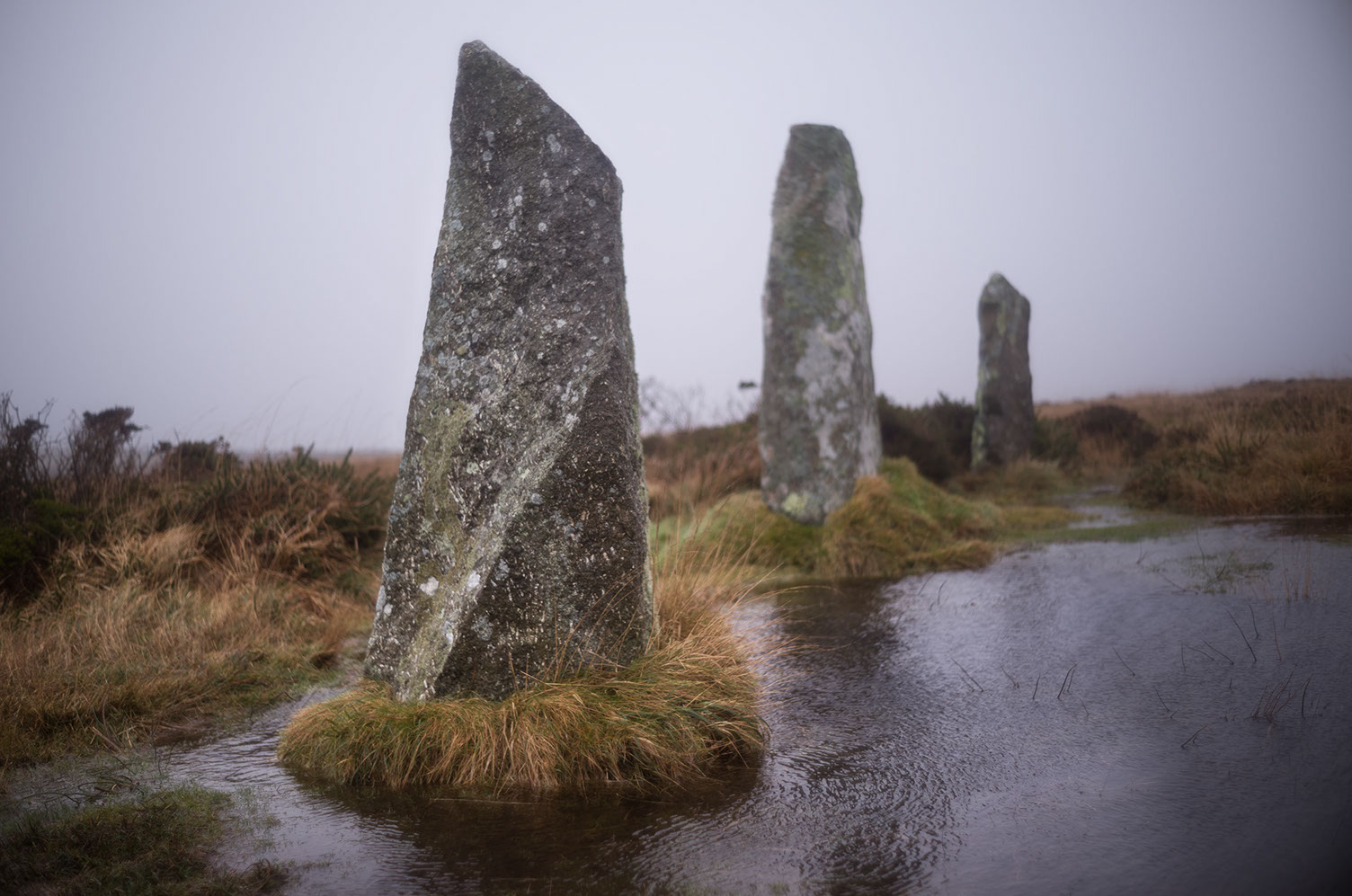 Three of the Nine Maidens on a dreek day
Leica M11 with 35 Summilux Steel Rim
With the M11's hybrid/electronic shutter there is no need to use ND filters, and the new EVF makes critical focusing much easier. Of course these advantages are relevant for the new 35 Summilux classic as well.
So, although I still love the modern lenses, I now have a firm base in classic lenses with the 28 Summaron, the 35 Summilux and the 50 Noctilux (keep them coming!).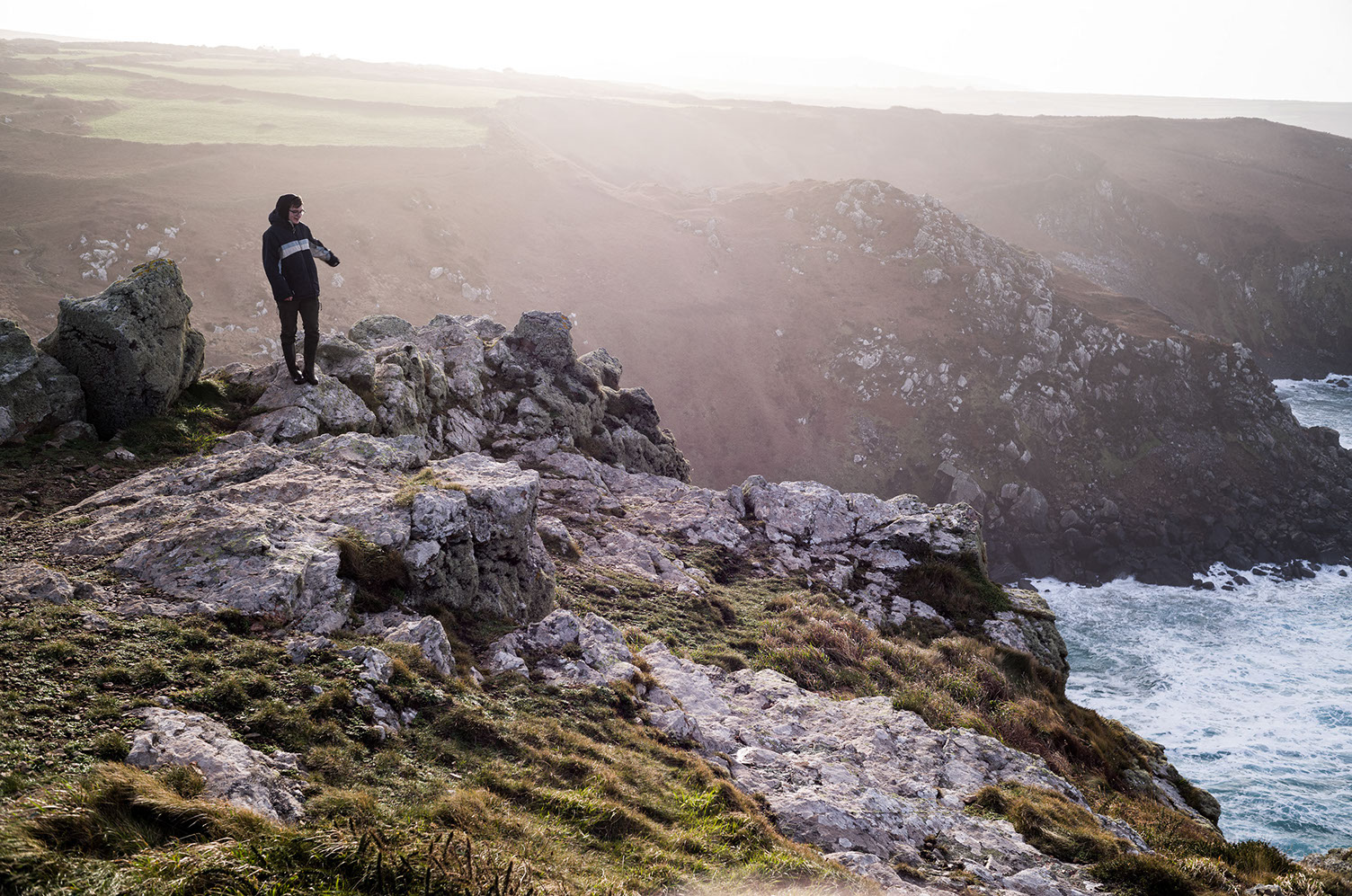 Oscar at Zennor Head
Leica M11 with 35 Summilux Steel Rim
Conclusion
Leica has gradually grown its commitment to classic remakes, and today's announcement of the M6 and the 35 Summilux Steel Rim really brings it into clear focus. Leica are celebrating their heritage by producing exciting new tools for both analogue and digital photographers, made to modern manufacturing standards, but with designs from their illustrious past. One can imagine remakes of other classic lenses like the Mandler 75mm Summilux or the 21mm Super Angulon.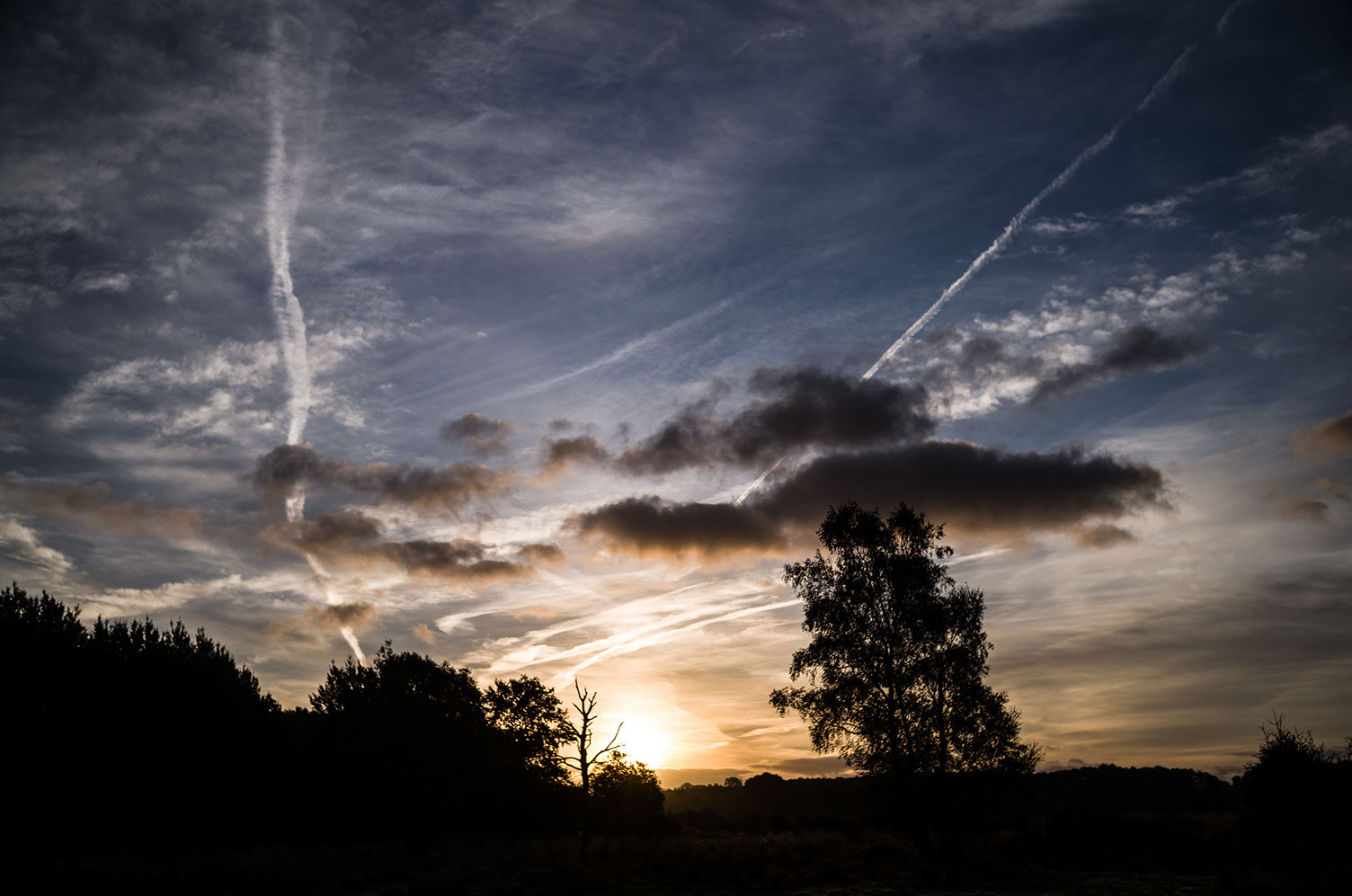 Fen Dawn
Leica M11 with 35 Summilux Steel Rim
For photographers who actually want to use classic lenses the re-issue series is a wonderful opportunity. The 35 Summilux is not much more than 10% of the cost of a 60 year old version and has none of the problems of variance or deterioration, in addition the remake lenses all have the advantage of being properly 6 bit coded and corrected.
But the real point is that this lens is a delight to use, and produces lovely images on modern digital cameras as well as classic film Leicas.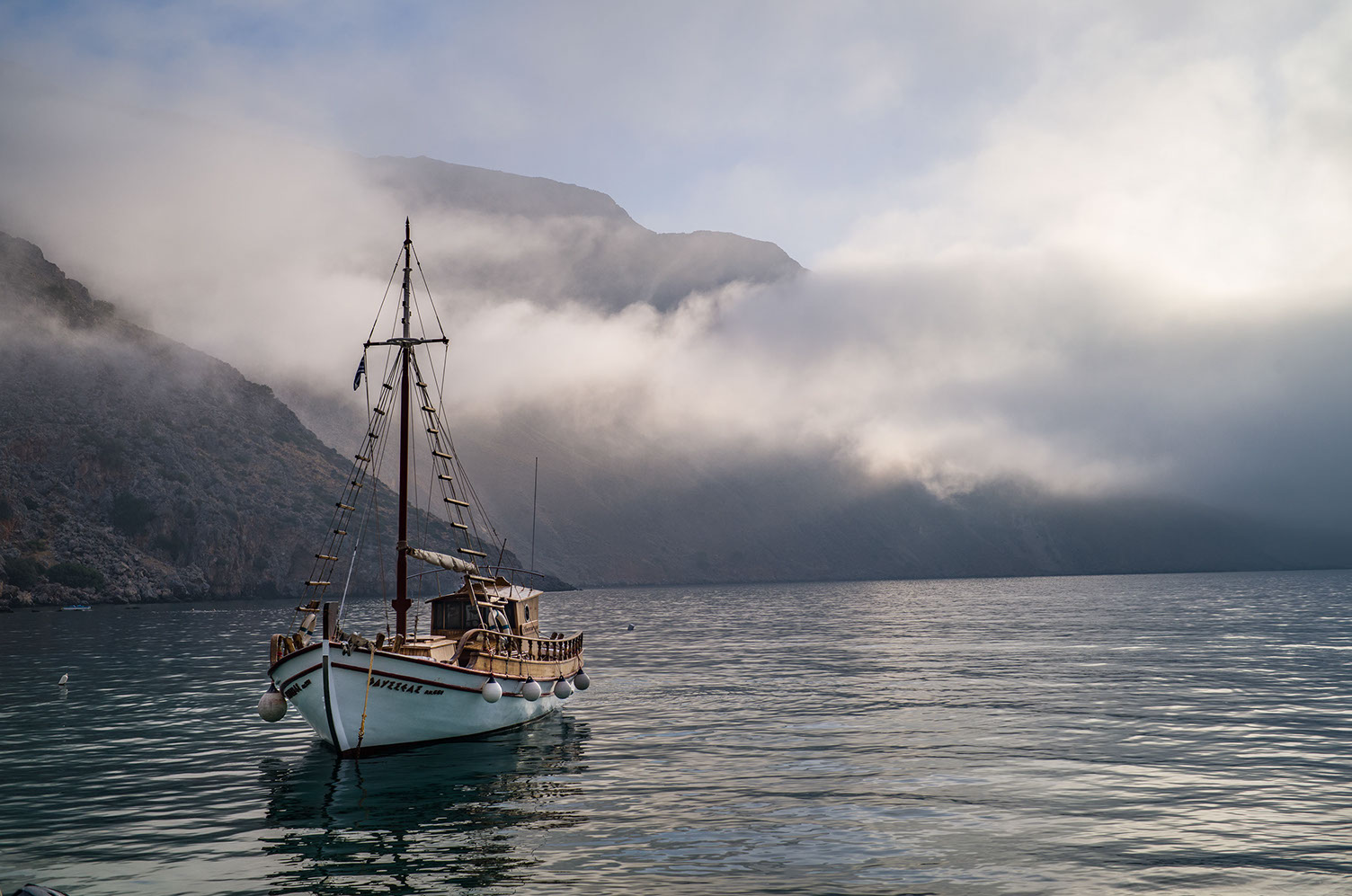 Odysseus in Loutro
Leica M11 with 35 Summilux Steel Rim
Acknowledgements
First of all to my lovely wife Emma, who puts up with all the stress involved in writing these articles.
Then to my gorgeous grand-daughter Scarlett who kindly provided the lead picture for this article
Murat Akkas at Leica Camera - thank you for proof reading this so carefully and stopping me from making any dreadful mistakes!
Lars Netopil who kindly gave up time getting me up to scratch on the history of the lens
Also to Stefan Daniel, Jesko von Oeynhausen and Christoph Mueller at Leica who are always so great to work with.
Evris Papanikolas at Rock & Roll straps for being such fun and making such great straps (get well soon!)
Milan Swolfs for many interesting discussions about classic lenses and for his inspiring photography.
Amitava Chatterjee, Marke Gilbert, Hari Subramanyam, and Paulo Silveira - partners in crime!
Special thanks to Kirsten Vignes from Leica Store Miami who makes these articles look even better in the Viewfinder Magazine of the LSI.
Finally to Bill Rosauer the editor of Viewfinder and to all my new friends on the Board of LSI.
If you don't know about the LSI Previously known as the the LHSA then you should definitely join!
Click on the logo below

Click here for more images