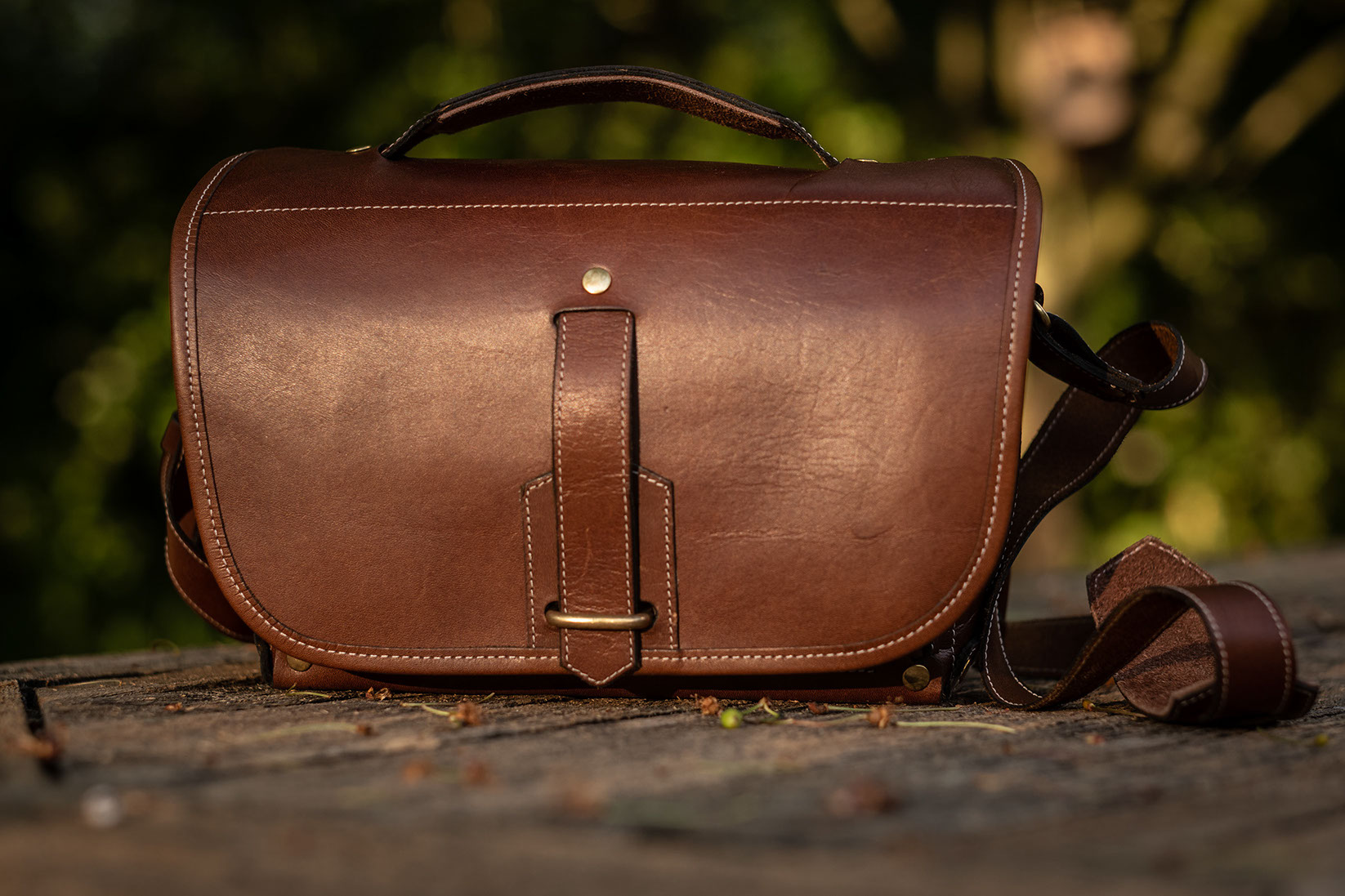 Fogg Bags and the new SatchMo
Jonathan Slack June 12th 2020
Introduction
I'm not certain where I first came across Fogg bags, it might have been in 2007 at Robert White camera shop to pick up a Leica 75 APO Summicron.
I first bought a B-Laika for my M equipment and quickly fell in love, later I bought a B-Major for my Nikon dSLR equipment, which has been used at weddings and events ever since. That's the bag that's been used ever since, not the camera, which morphed into a Leica SL and now an SL2 with various lenses. Then I bought a flute - for keeping a camera on my hip whilst horse-riding. Around this time (2012) I started communicating with bee berman and Nigel Fogg and they used some of my photos on their website.
I have to admit to being a bag fetishist, I have excellent bags from lots of different bag makers, I have two bags from two makers (shame), but I have 6 Fogg bags (no shame!). Buying a Fogg bag isn't just a transaction, it's a real experience (especially if you can deal directly with them).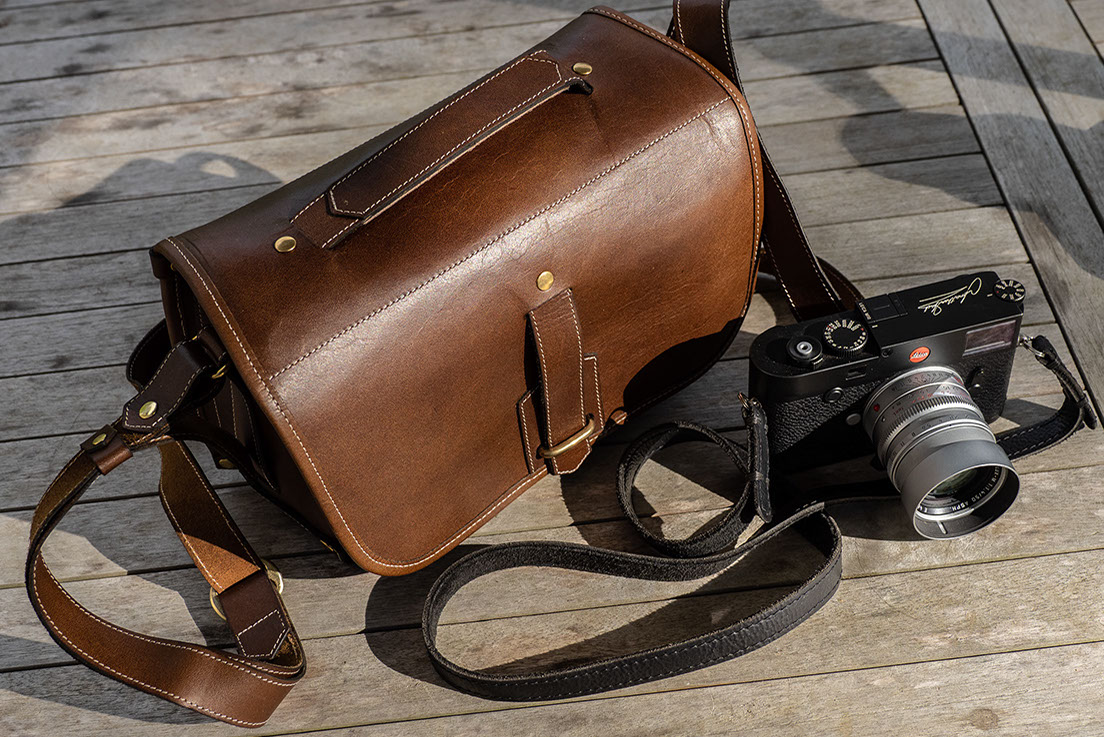 Fogg Satchmo, Leica M10 and Rock&Roll strap
ISO 500 Leica SL with 50 APO Summicron SL f2 1/100th
When Fogg sent me their new all-leather bag to check out I thought it would be a really good opportunity to spread the word about a unique and
rather wonderful company.
I asked them for some historical details, planning to do a little biography, but what they sent was so wonderful I thought it better to let them speak for themselves.
Incidentally, if you have an email correspondence with them, then bee always spells her name in lower case, she always writes in red, and Nigel in blue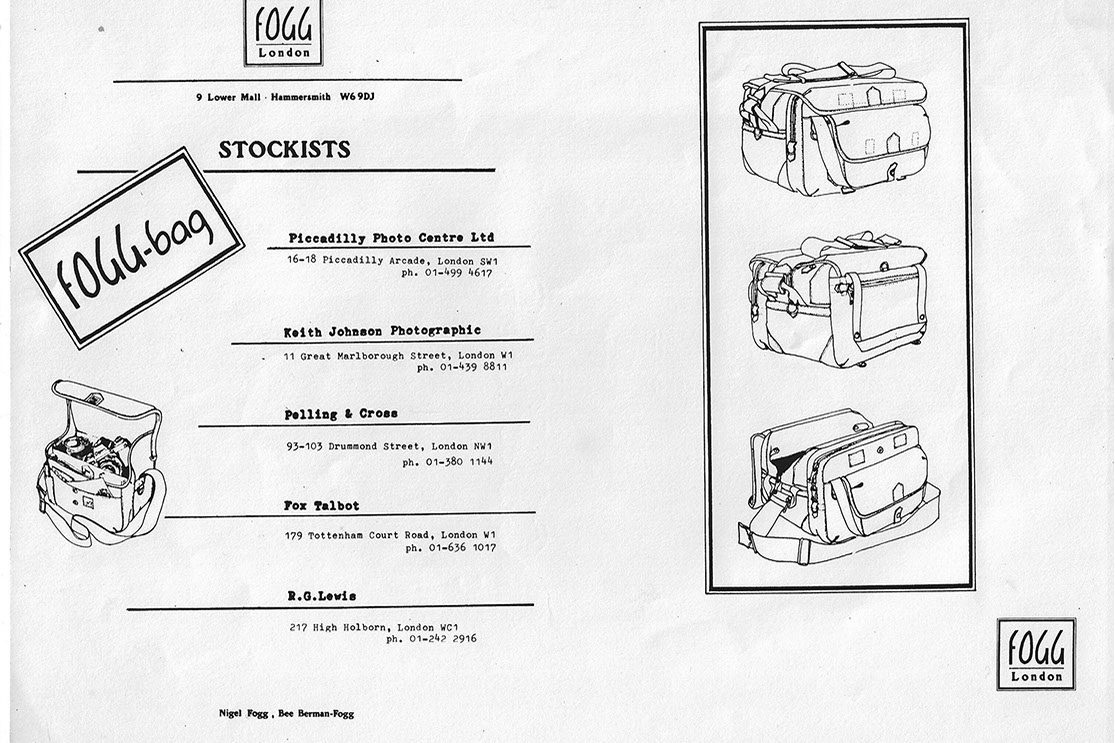 A Little History (mostly in their own words)
Nigel and bee were born in South Africa, bee trained as a theatre stage designer at the Royal Academy of Dramatic Art (RADA) in London, whilst Nigel began making various leather items at University.
bee was dangerously active as a documentary photographer for the anti-apartheid movement in Cape Town, Nigel was curator of photography at the South African National gallery.
In 1985 they moved to London as there seemed no resolution to the apartheid problem. In bee berman's words:
"Two people without a smidge of business in their DNA start a business.
Those with intelligence would have shut the door, turned off the light and lost the key before the year was through, instead we tight-rope-tottered on.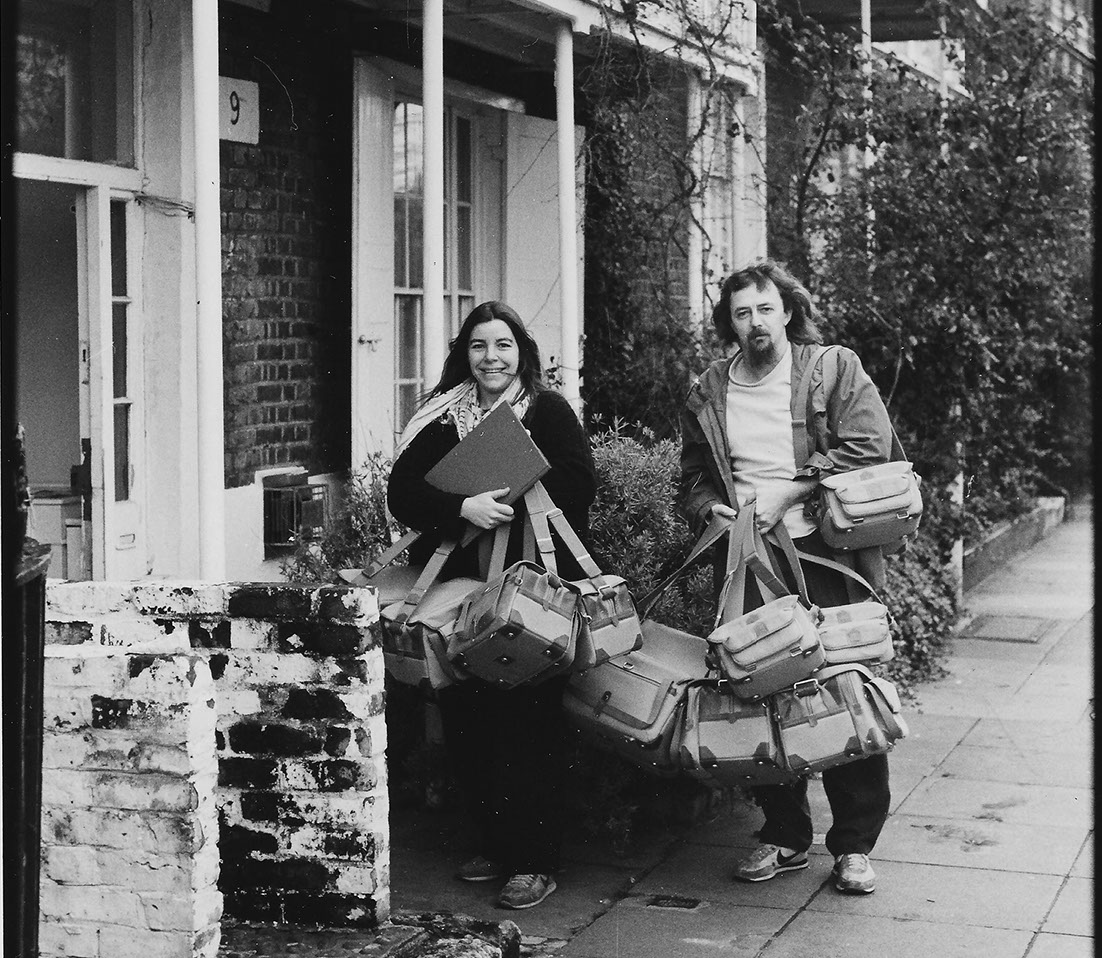 Delivering the first set of bags to Keith Johnson Photographic
Philosophy was simple - we had both been photographers and had our individual 'perfect-bag-list': An example: while running in a squatter camp raid in Cape Town my bag up-ended spitting out my gear/film into the sand; I was arrested - on my knees.
1 the bag, must shut quickly - hold gear while running …
Our office was a call-box down the road from the mighty Thames in Hammersmith. In all seasons we squeezed into the red-box, Nigel being the desk as i juggled diary and papers on his back. then we swopped as he connected with suppliers from the yellow pages. Amateurs? Sure. "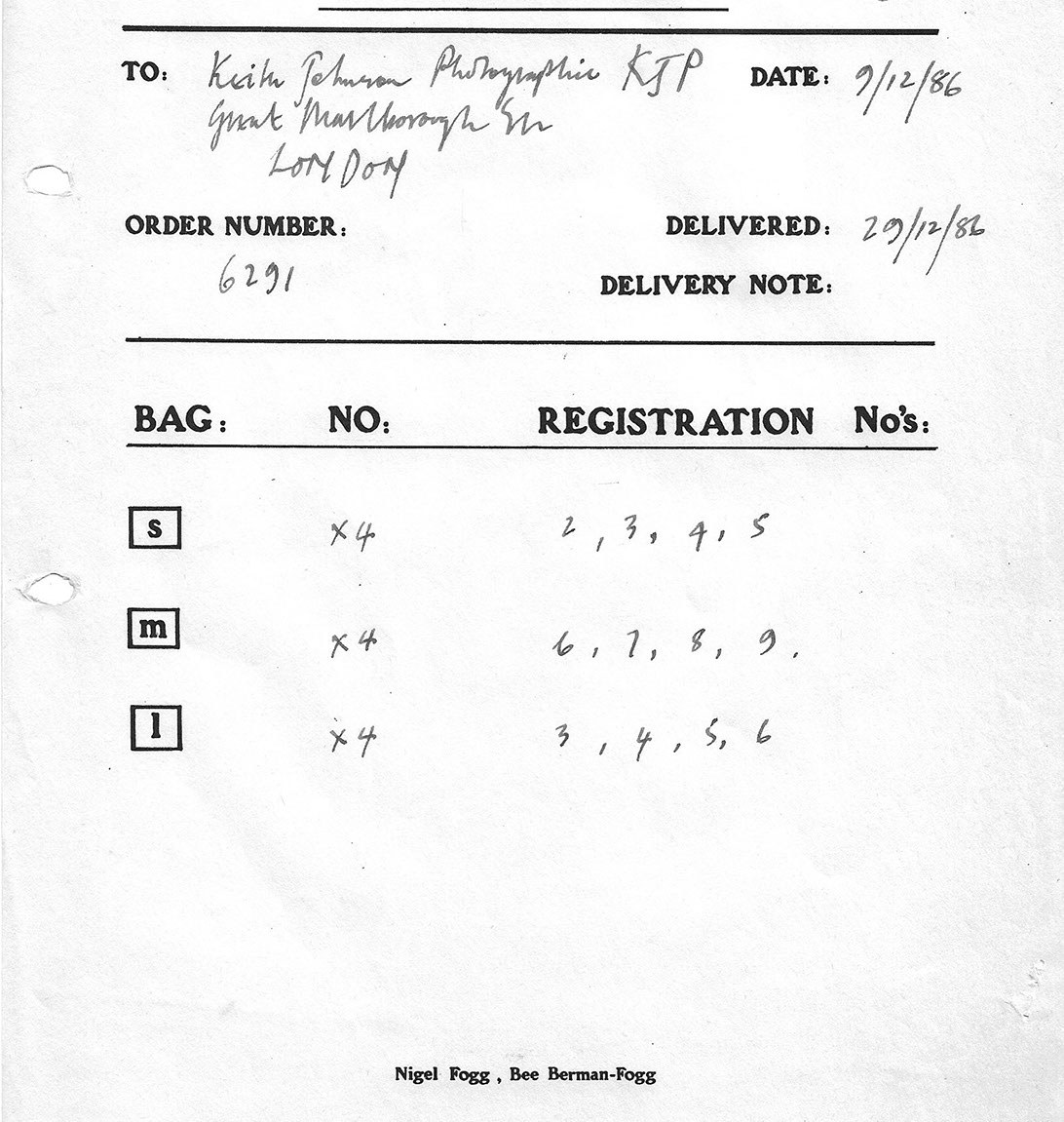 Delivery Note for the first set of bags to Keith Johnson Photographic
As Nigel Puts it:
"Given the severe recession in the UK our best chance seemed to be to pursue the making of camera bags, the first attempts having been made in SA.
Twenty prototypes later, our first bags were supplied to RG Lewis in London, in 1986, and later that year we won an award from the Design Centre. We're still going.
We moved to France in 1992, to be able to live and work in exquisite surroundings, and against the backdrop of a rich historical and cultural heritage."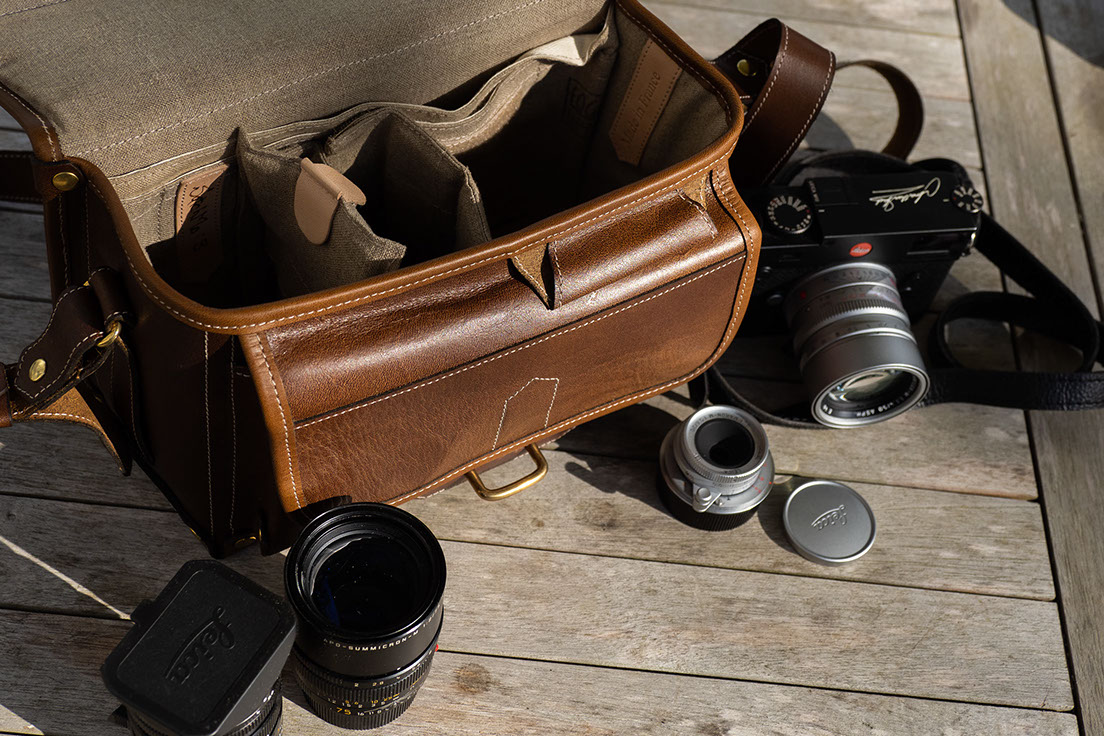 All their own Work
As far as I know Fogg is unique, in that the bags are all made by bee and Nigel, themselves. They are not made in a state-of-the-art factory in Germany, or South Korea or Birmingham, and especially not in a sweat shop in 'wherever'.
If you buy one of their bags, it isn't like some anonymous purchase, it's an experience, rather like buying a Leica, but even more personal.
bee again:
"Why? Why would two adults way past pension age keep going ? Because of the people we make the bags for. The shift from customer to
friend evolves mostly before money crosses palms - and we remain in contact long after the sale has been made.
We share photographic adventures but also lives filled with births and marriages, illness, political discourses, arguments and tolerance and sadly, loss - when the air in our day passes with a heaviness too.
They are articulate, enlightened, amusing, knowledgeable (do i dare add, the most exigent folk walking planet earth) and most important, they share generously with two perfect strangers. We don't work for anyone .. we work with them."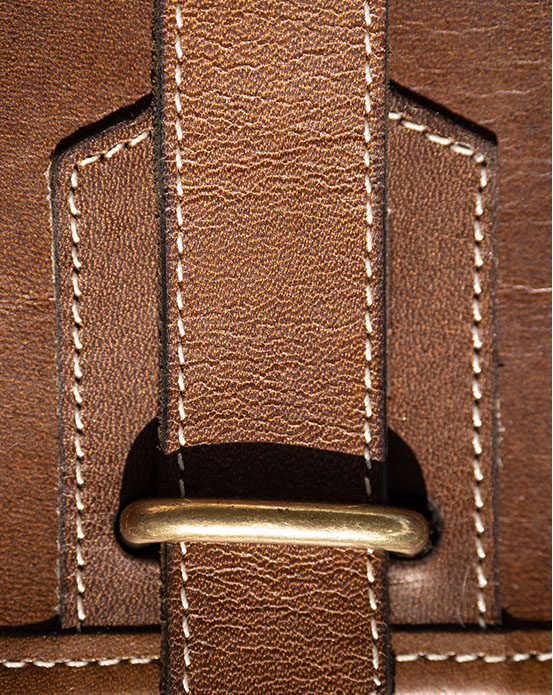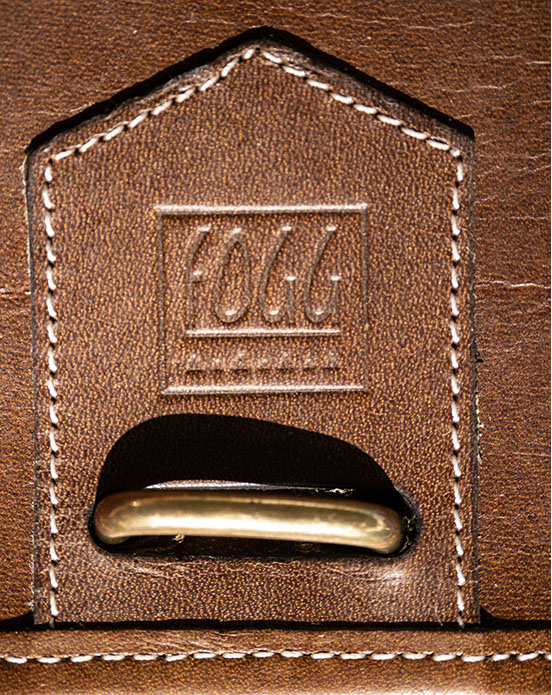 And finally their technique of returning their golden oldies is worthy of a hundred Oscar's:
"I've had a little accident, a little stain, a little tear, the puppy, the baby, the wife, the wine..", and still neither siren nor warning light goes off in our brains - instead "NO PROBLEM send it back.. for a token payment we will bring it back on the road". Last return took me a week to undo .. the stitching had fossilised deep into the leather the fabric turned to dust in my hands… the weathered leather was all weather and no leather … but each piece is placed like archeological dig into a box for Nigel : like a well-rehearsed actor: "THAT'S IT . THIS IS THE LAST TIME .. NEVAH EVAH"
then it's shelved.
A few days later the box is on his bench looking like a demented jigsaw with missing pieces. Slowly bits are added/modified as it moves quietly backwards and forwards to my machine and back again. Till it stands for another 20 years … shaving 4,7 minutes off our lives and taken three weeks to achieve."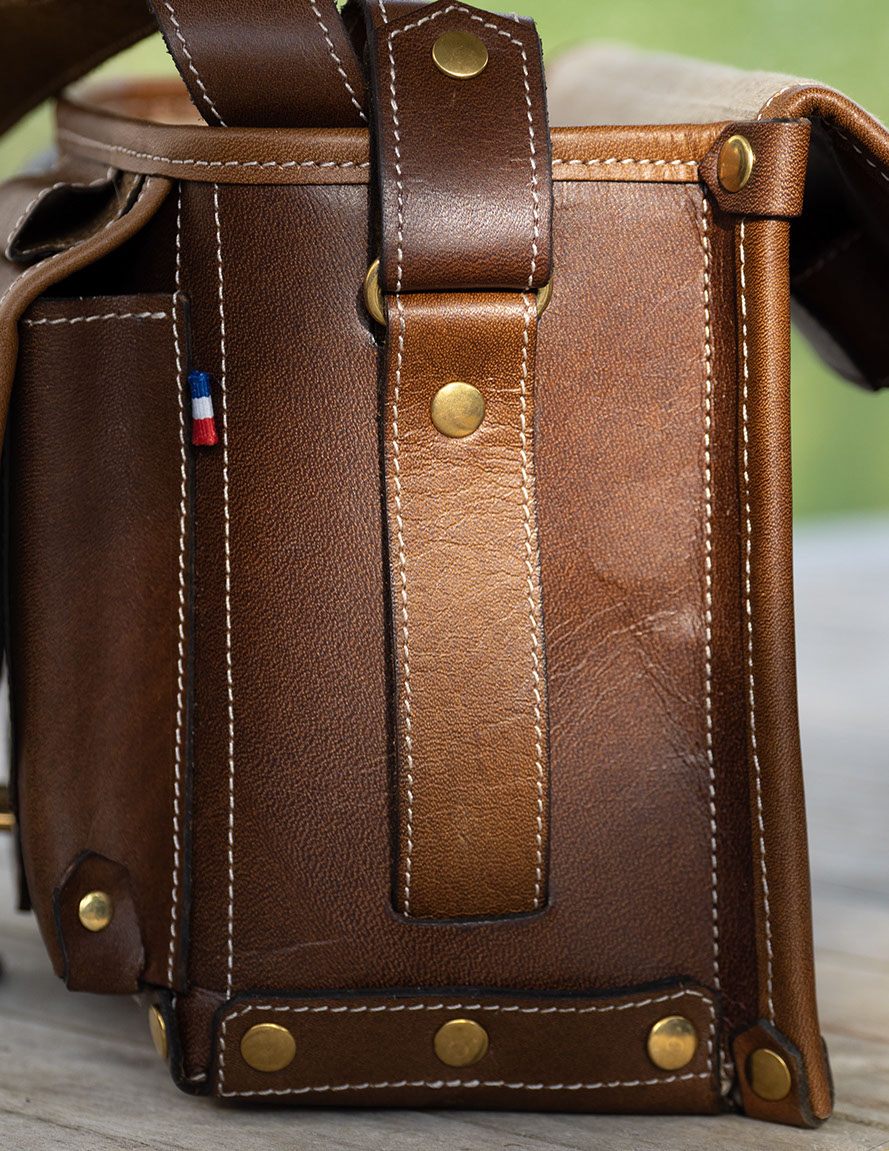 Repair
I'm afraid I'm a guilty party here, my first B-Laika became a little frayed around the edges after 5 years being used every day: sweated-on in Crete and China and stolen from a restaurant in Leeds, traipsed around the fens, poured on in Cornish rain (there's nothing like Cornish rain). I sent it back for repair.
When it returned, the replaced pieces were in a bag, it hadn't just been repaired, but largely redesigned on the basis of where it had worn, with new leather edging to protect the bit that had been damaged by my boney hips.
Texting
ISO 6400 1/100th f2.5 Leica CL and APO Summicron SL 50mm Asph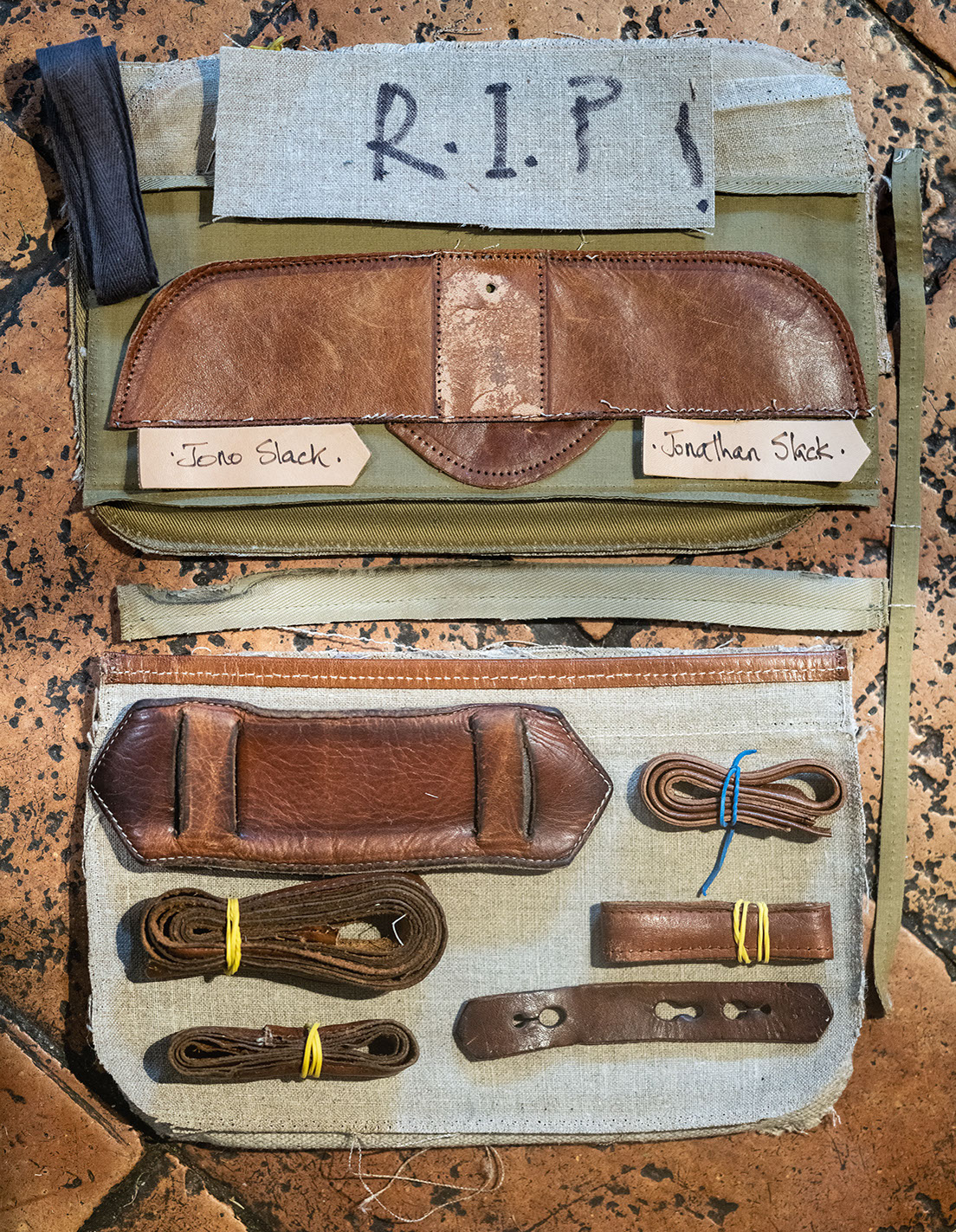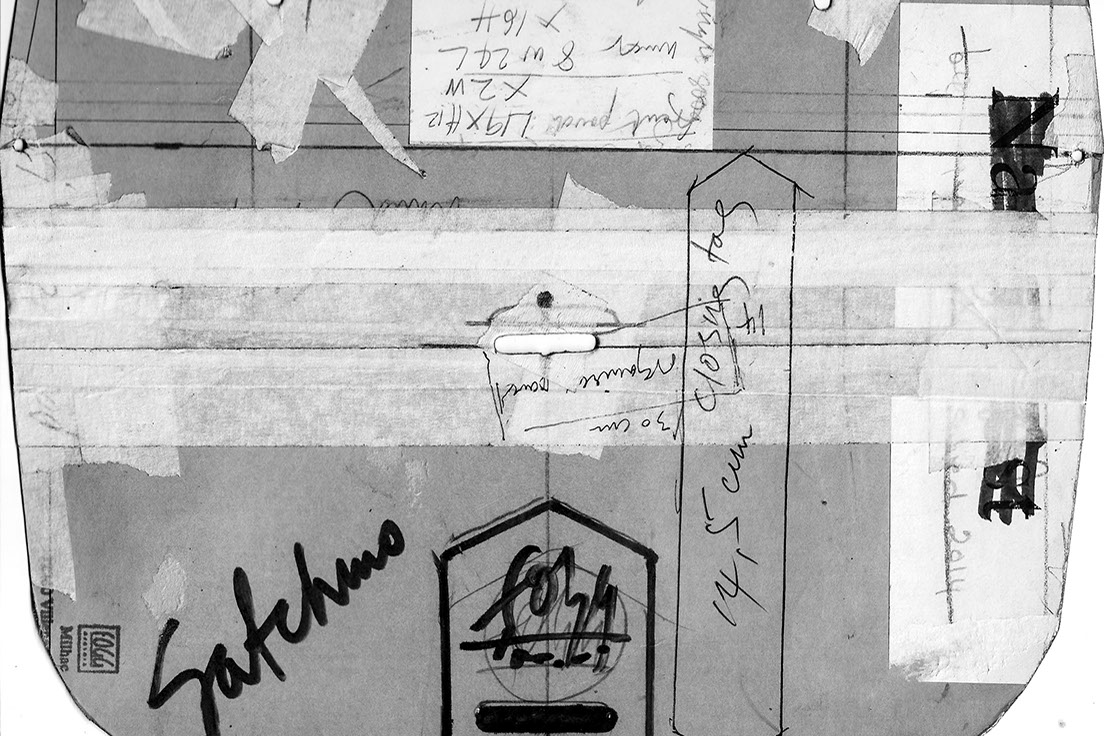 If you really REALLY use your bag every day there is a real conundrum: Canvas bags are lighter and more flexible, but they do wear faster than leather. Leather bags are almost always too heavy and stiff.
The Fogg SatchMo is their first full-leather bag. They sent me one to evaluate. I've spent the last couple of months using it every day and it's becoming nicely broken in.
It's pretty much exactly the same size as the B-Laika, which means that it has room for 2 Leica M bodies with lenses attached, and 2 other (smallish) lenses tucked underneath
It is derived from their version of the Carpenter's pouch to last a lifetime of heavy use.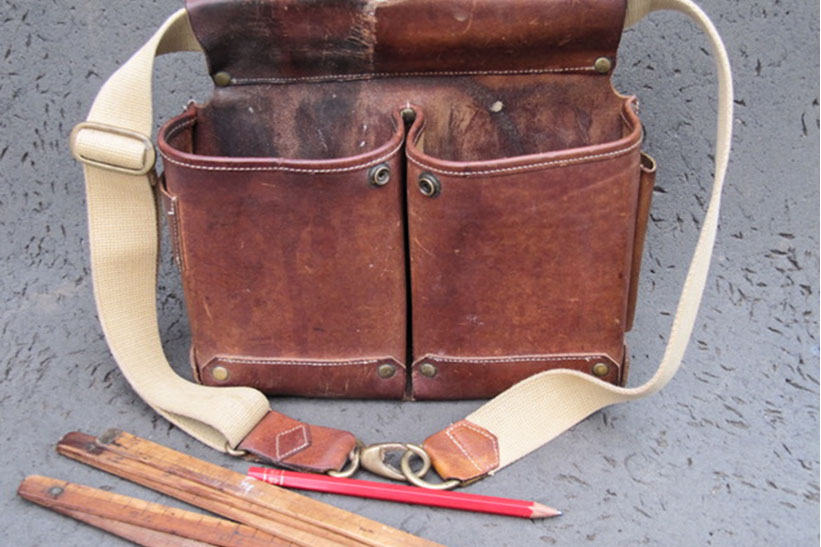 The flap covers the whole of the front of the bag and is fixed shut with a brass staple with a piece of sturdy leather tucked through. I wasn't certain about this to start with, but I've grown to love it, it's easy to do up quickly, and also easy to undo quickly, with one hand behind your back!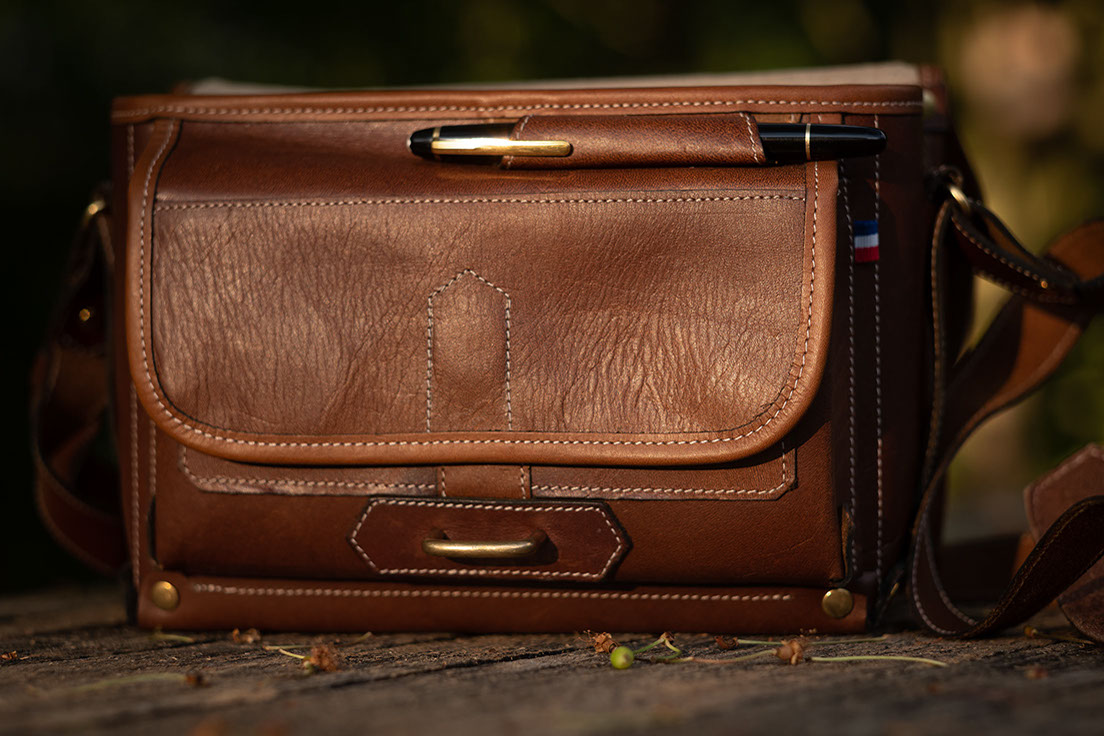 It's also very easy to change the length of the shoulder strap so you can move from over one shoulder to across the chest. The bag has a carrying handle, which is great for grabbing it from the passenger seat (or the back seat) in the car.
Under the flap, the single front pocket is quite generous, I use it for a wallet, a couple of spare batteries and my Apple AirPods Pro - but it would be equally convenient for a phone and charger. There are two very slim pockets on the front, suitable for SD cards or credit cards. The flap cover of the front pocket has a magnetic closure to keep it in place. On the top of the flap is a leather pen loop - which is thin enough to allow it to go under the clip on the pen cap and generous enough to fit quite a substantial fountain pen.
The inside of the bag is covered in coarse linen (like all the Fogg bags) with 3 flexible and movable dividers, and a rear fixed divider which could be used for a phone or a slim tablet or notebook, but not any of the larger iPads. The interior is well padded against the outrages every camera is subjected to!

Here it is, sitting next to my rebuilt B-Laika (6 years ago now)
As I pointed out earlier, the problem with leather bags is almost always that they're too heavy, but the SatchMo weighs 800gm to the B-Laika's 640gm, not such a great increase.
A couple of months isn't long enough to really get to know a bag, but SatchMo has enough in common with my favourite B-Laika to know that it's the perfect size for a good M setup, It's a lovely thing to look at and it feels like it's going to last a lifetime.
Acknowledgements
Many thanks to bee berman and Nigel Fogg for providing so much wonderful information.
Thanks also to my lovely Emma for putting up with so much whilst I take the pictures and write these articles.