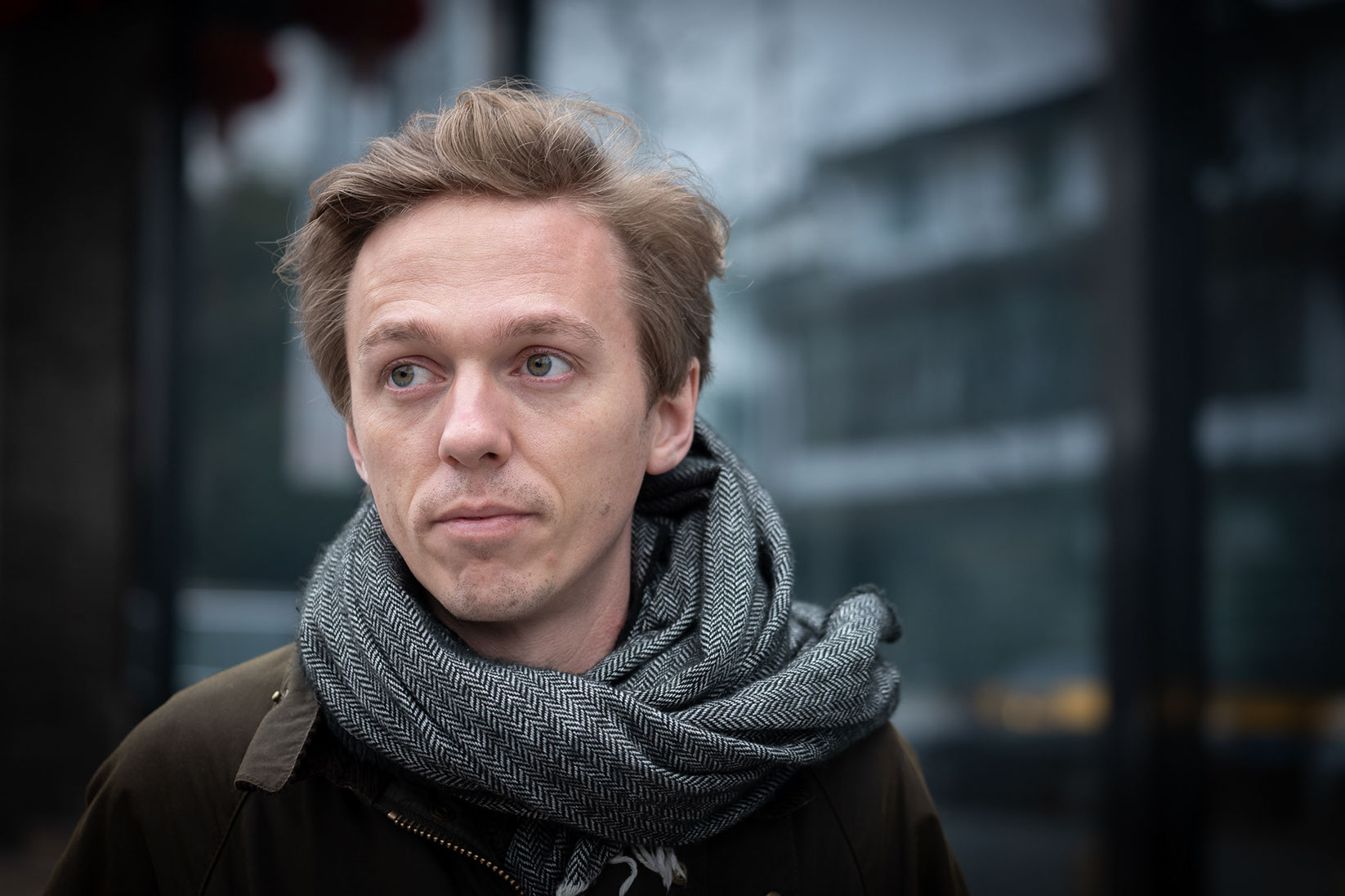 The APO-Summicron SL 50 f2 Asph
Jonathan Slack August 15th 2019
Introduction
This will be a short report, beyond the obvious superlatives there really isn't that much to say about this wonderful new lens.
The 50mm is the 4th lens in the APO SL Summicron lineup. The wide-angle lenses are promised for 2020, while the 75, 90, and 35 have already been released.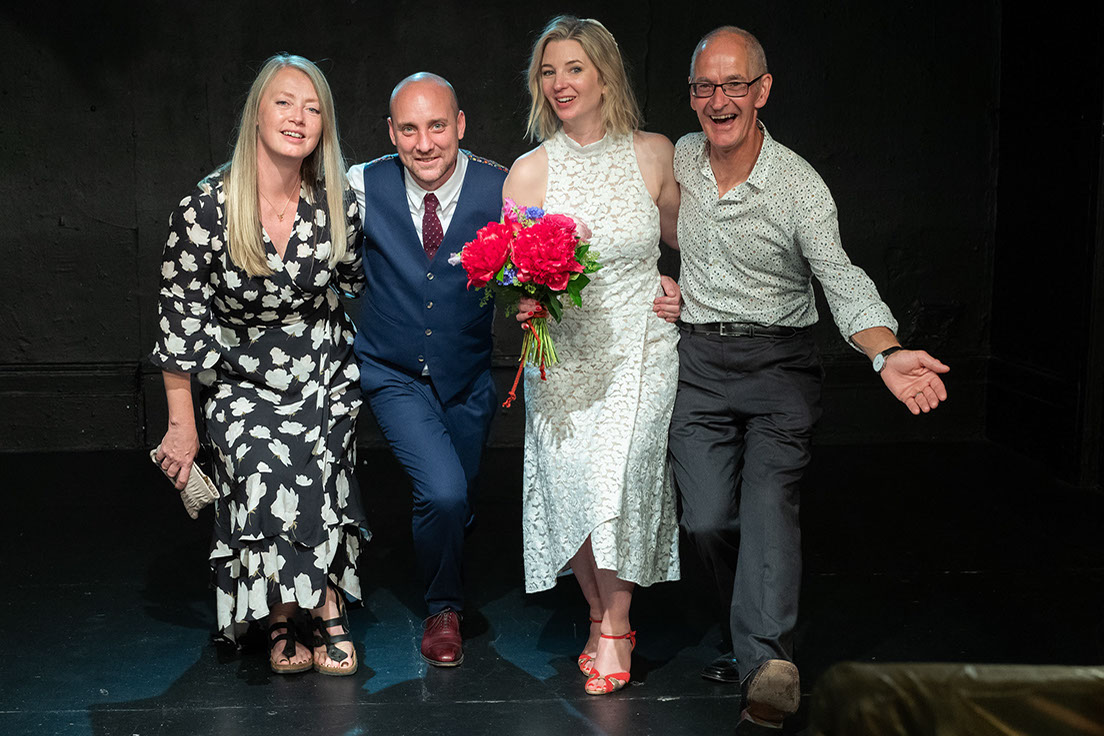 Sam and Eva (and Maurice and Shelley)
Leica SL ISO 1600 1/100th f6.3 APO Summicron SL 50mm Asph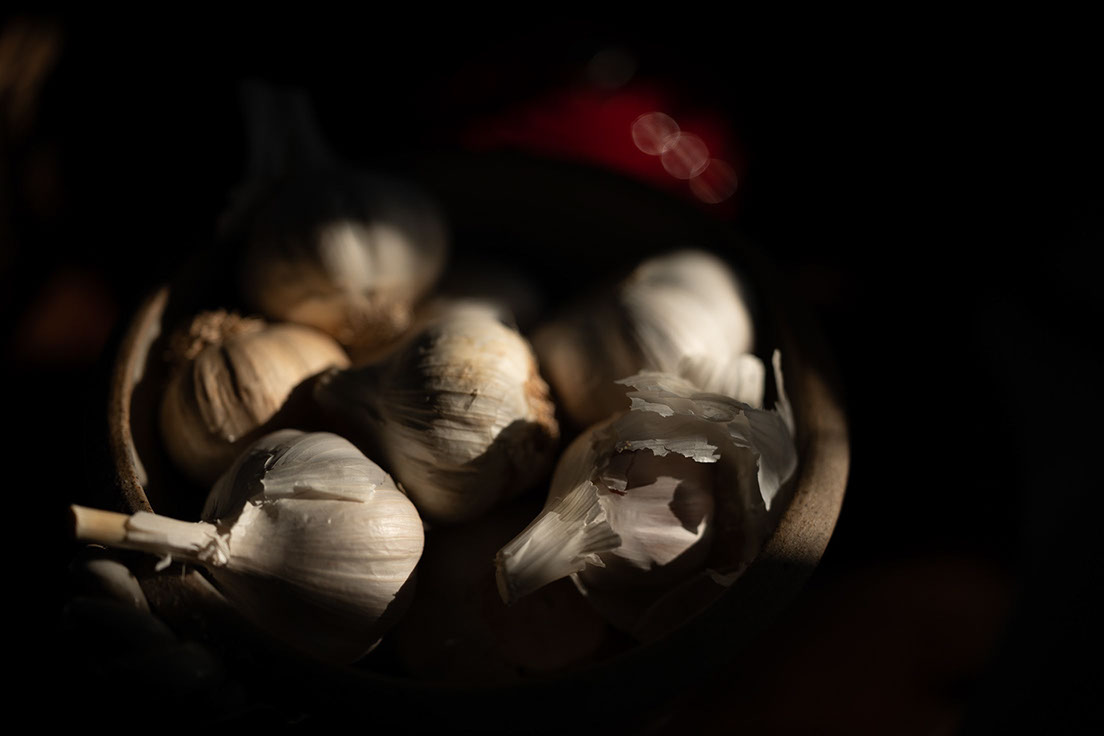 Garlic (and Pepper)
ISO 50 Leica SL with 50 APO Summicron SL f2 1/4000th
The Lens
I had an early prototype of the 50 with me whilst testing the 35 APO SL early in the year. I took it to China for a trip to Hangzhou.
Later on during May and June I had a final prototype lens which I used to shoot a couple of weddings and a trip to Cornwall.
As expected, the APO-Summicron-SL 50 f2 Asph is exactly the same form factor as the previous APO Summicrons, (and the future ones as well). The optical design varies between the lenses: in this case it is 12 elements in 10 groups with 3 aspherical lenses and 4 aspherical surfaces.
So far all the lenses support a 1:5 magnification ratio, which is pretty useful, for the 50mm this represents a closest focus distance of 0.35 metres.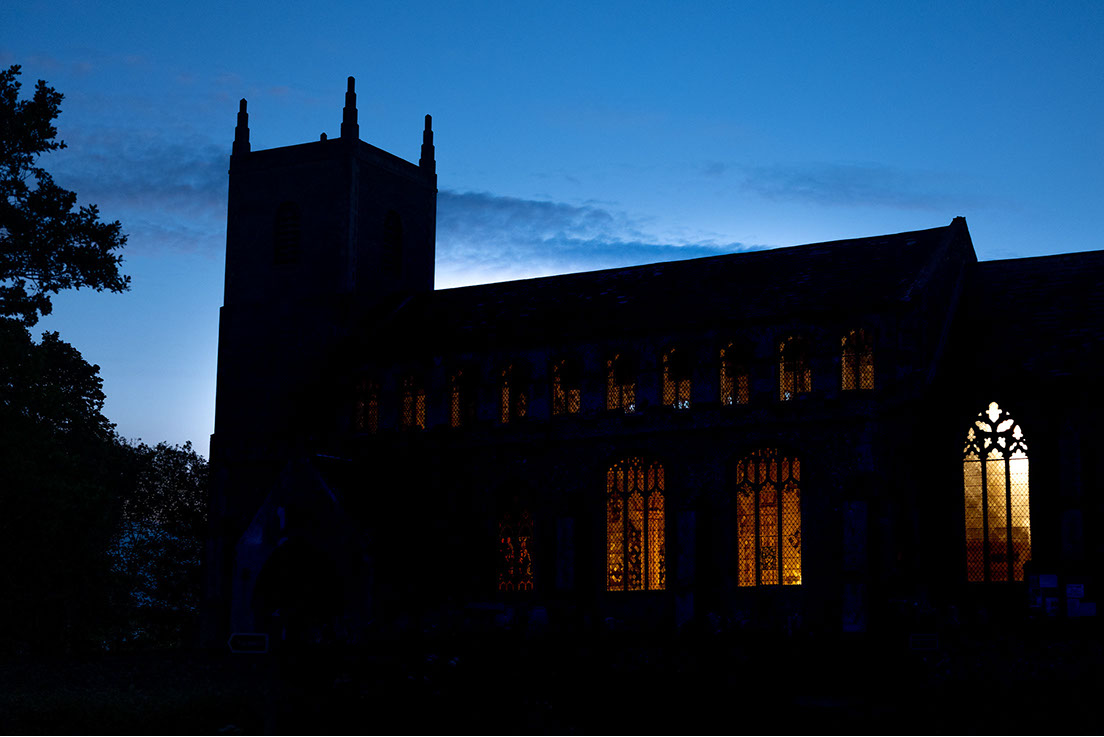 Redgrave Church
ISO 500 Leica SL with 50 APO Summicron SL f2 1/100th
The lens weighs in at 740gm, not light perhaps, but it balances perfectly on the SL (and the Lumix S1) it also feels great on the diminutive Leica CL, and is easy to manage for a full day's shooting. Perhaps it's worth bearing in mind that the Leica 50 Summilux SL is 1065 gm and the Lumix equivalent is 995 gm.
It was with real regret that I handed the lens back to Leica on a trip to Wetzlar early in July.
After testing the 35 APO I had managed to resist the temptation to buy one, but this time it was too much, and I ordered my lovely new lens earlier this month.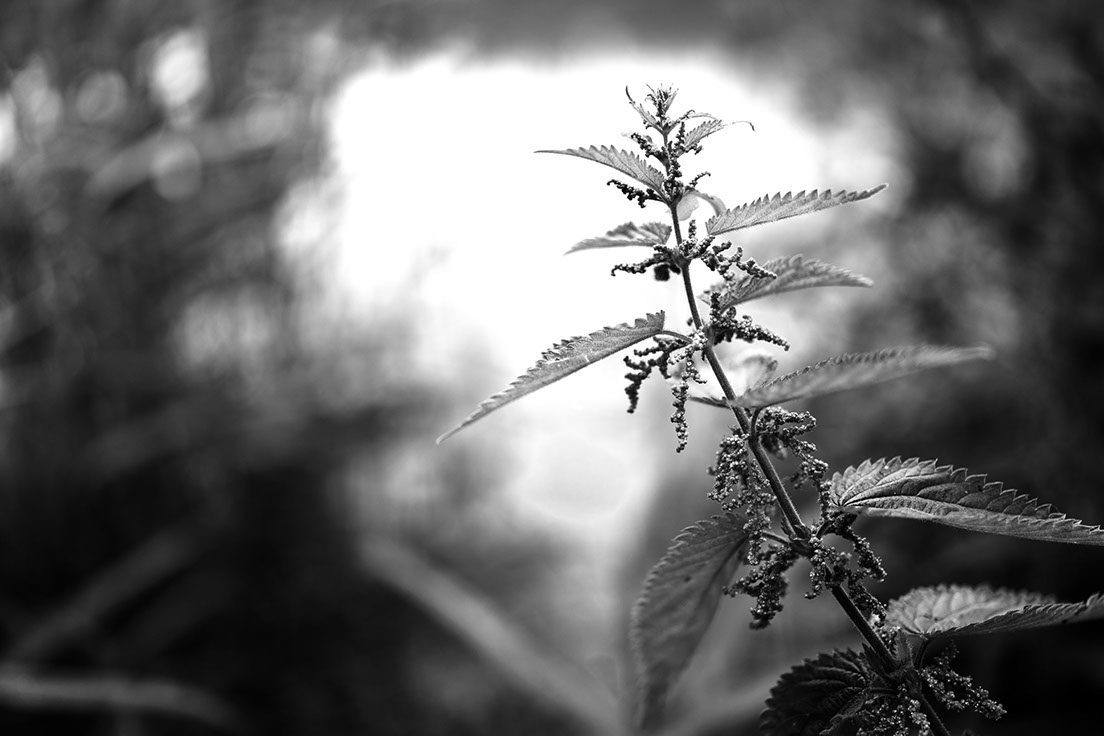 Nettles
ISO 100 Panasonic DC-S1 with Leica 50 APO Summicron SL f2 1/640th
APO Lenses, Contrast and Depth of Field
The almost zero aberrations (especially chromatic aberrations) in the new Summicron SL lenses means a big increase in contrast where the image is in focus. As you move away from the point of perfect focus the contrast drops sharply.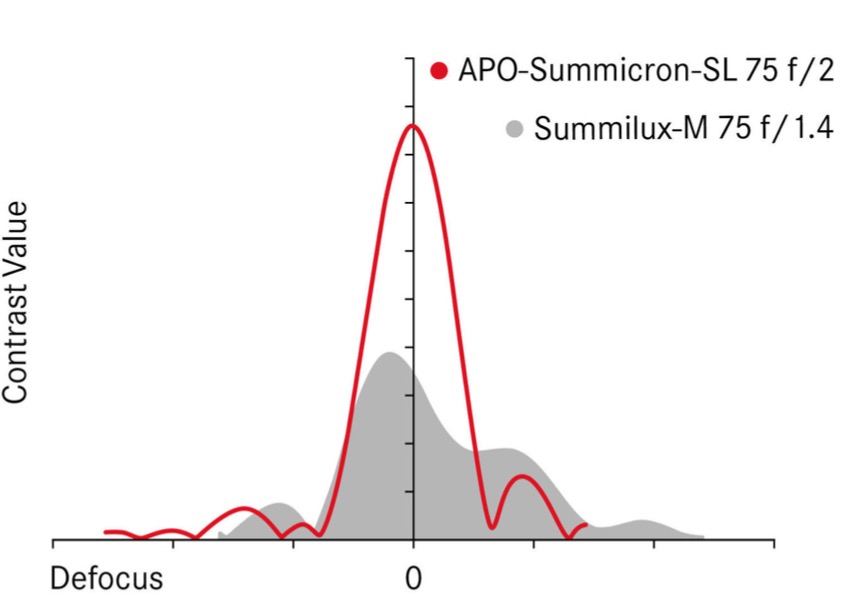 This means that the transition between 'sharp' and 'bokeh' is defined more quickly and results in smoother out of focus areas than in conventional lenses. I have a diagram drawn for me by Peter Karbe in my notebook, but here is the graph from the Leica website comparing the APO Summicron SL 75 with the Summilux M 75.
The result of this is not just that the 75 APO SL is sharper (it certainly is), but that it has apparently the same DOF as the 75 Summilux-M. The MTF figures for the 50 APO are even better, and so the effect is even more visible.
So we have a series of modestly sized Autofocus lenses for the L mount which perform better than their Aspherical competitors and without any depth of field disadvantage. Of course, they gather less light, but that isn't often a problem with modern sensors.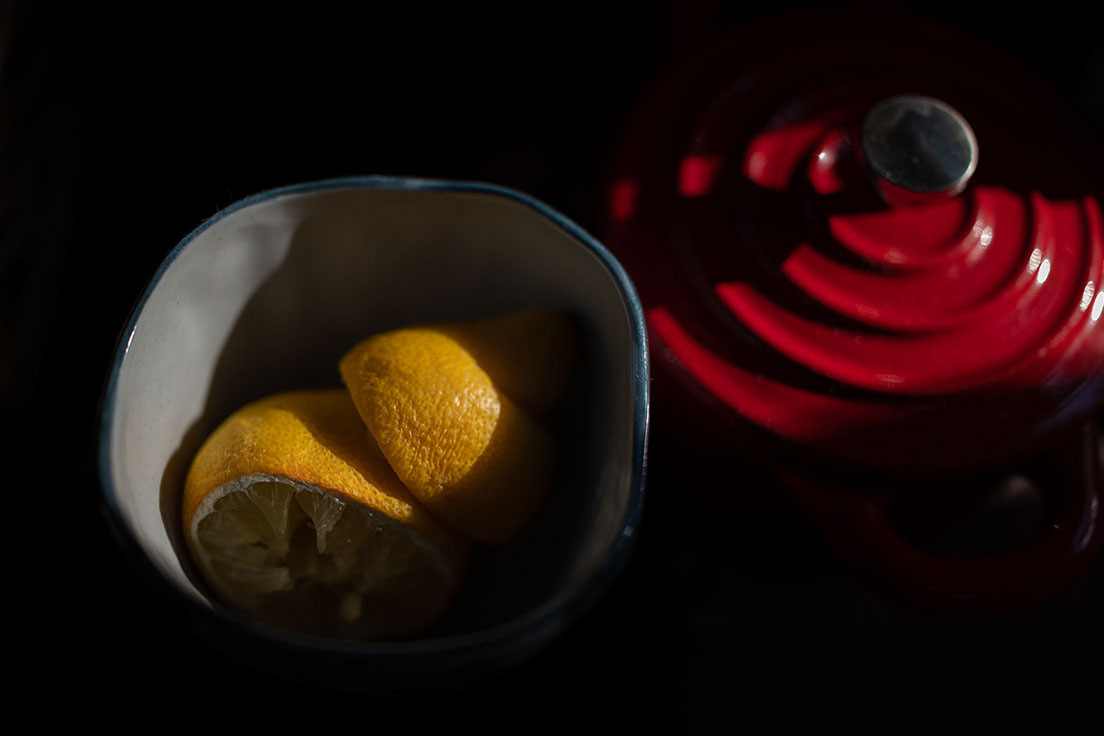 RGB
Leica SL ISO 50 1/500th f2 APO Summicron SL 50mm Asph
MTF Curves
When Peter Karbe made his presentation at the 50th anniversary LHSA meeting in Wetzlar in October last year he discussed the advantages of making shorter lenses APO Chromatic and when he showed the MTF curves for the 35 APO Summicron. There was a pause, then a huge spontaneous round of applause.
The MTF curves for the 50mm are similarly excellent, worth noting that they now include values for close focusing which are nearly as good as those at infinity.
MTF figures for the 50 APO Summicron SL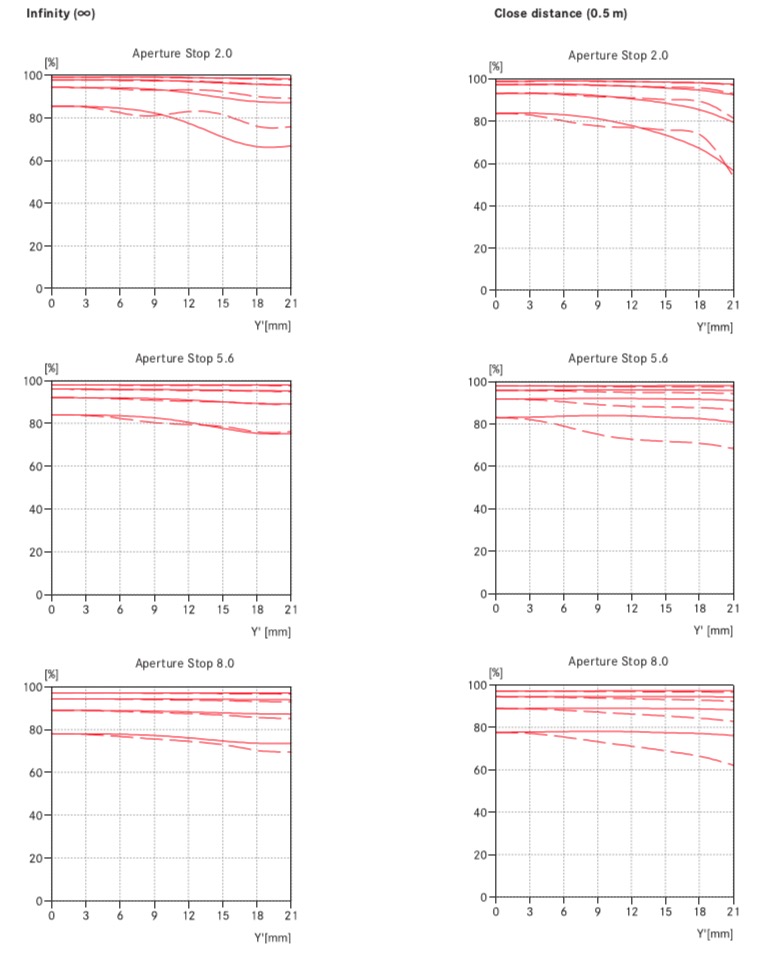 To put this in perspective it's worth looking at the MTF curves for Leica's great 'standard' lens, the 50mm Summicron M. This classic lens was designed by Walter Mandler and released in the early nineties, it is still on sale today, and much loved for it's small size and excellent rendering.
MTF figures for the 50 Summicron M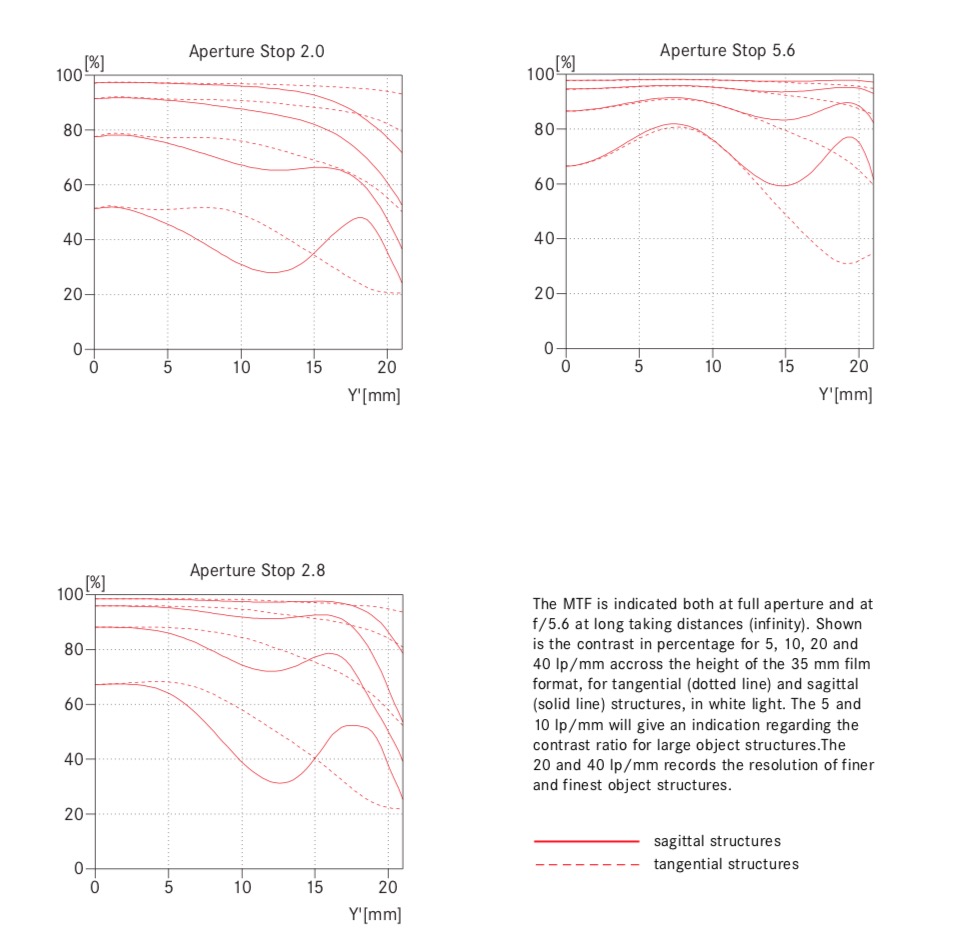 This is not meant as any criticism of the older lens, but as an indication of how far Leica have come with their lens design (it's worth mentioning that the 50 APO Summicron M shows values much more like the SL lens - but still not as good).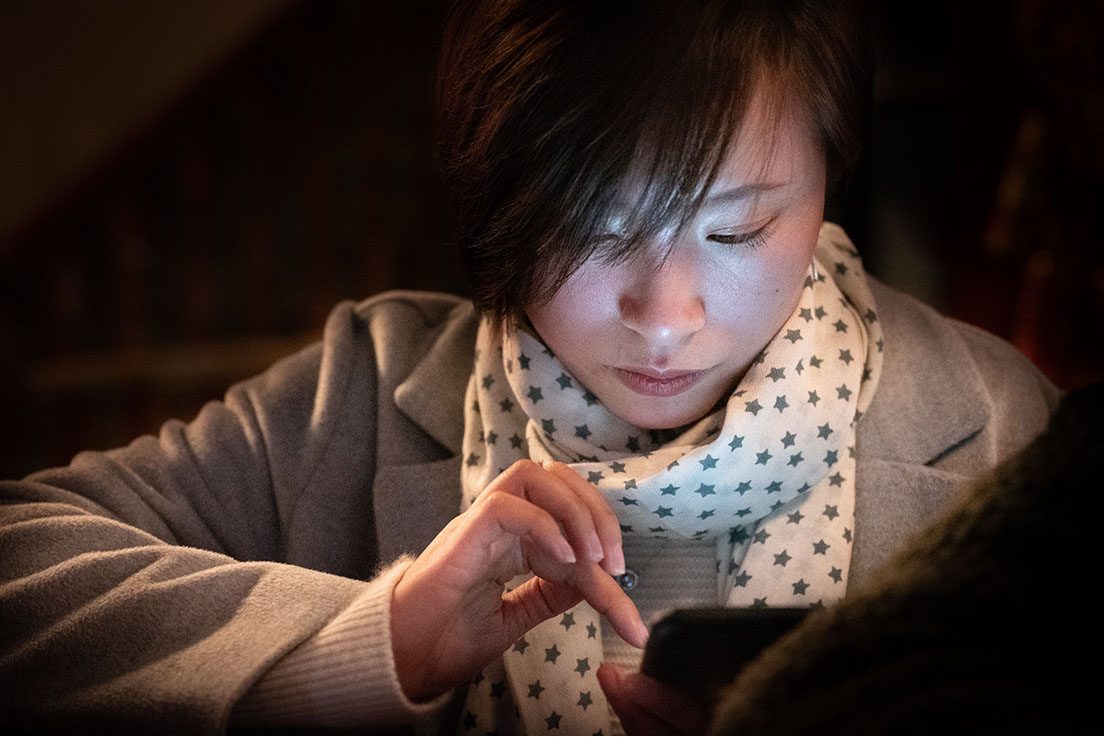 Texting
ISO 6400 1/100th f2.5 Leica CL and APO Summicron SL 50mm Asph
Subjective
It's all very well talking figures (sorry), and I'm always a little wary of proselytising about the 'Leica Look' (it would be easier if I could actually define it). I just love the results this lens produces; most of the images in the attached gallery were shot at wide aperture (often at f2) and there seems to be a real glow about them, this isn't just evident at base ISO where you might expect it, but right up to ISO 6400 and beyond.
Concentration
Panasonic DC-S1 ISO 400 1/60th f2 APO Summicron SL 50mm Asph
Conclusion
A year ago I was a little worried about the future of the L mount; lenses were not coming so fast, and although there were lots of vociferous devotees it seemed to be running out of steam.
The announcement of full frame mirrorless cameras from Canon and Nikon during the summer appeared to re-ignite interest, especially as the SL still had some obvious advantages over the new entries (better EVF, 2 card slots etc.).
However, the L Mount Alliance announcement at Photokina changed everything. Less than a year later there are 2 fine cameras and 3 excellent lenses from Panasonic and the Sigma lenses are beginning to appear in the wild. (I did a write up on the Lumix S1 and the 3 lenses here: https://www.slack.co.uk/lumix-s1.html ).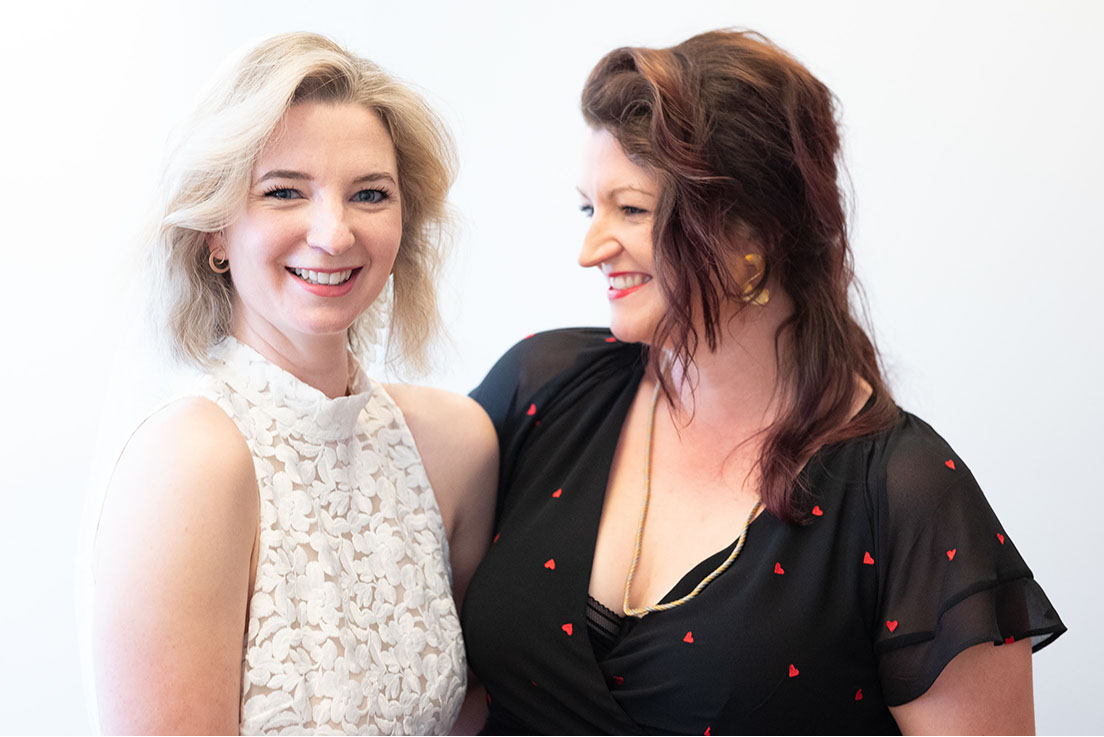 Eva & Kate
Leica SL ISO 1000 1/100th f2 APO Summicron SL 50mm Asph
The bokeh is lovely, both in front and behind the point of focus and you can shoot the lens at any aperture with absolute confidence that the results will be fantastic.
The autofocus is fast and quiet and the manual focus, although 'by wire' is excellent and precise. On the Panasonic you can choose whether to have 'accelerate' or 'linear' focusing, and hopefully this will be available on the next SL camera.
I think that these APO summicron lenses will end up being the core of many photographers L mount systems (both professional and amateur). I would love to own them all, but I'm very happy to have the 75 and 50 (not because they're better, but because they suit my photography).
It's back to the superlatives, but as far as I can see, this lens is as near to perfect as one can possibly expect.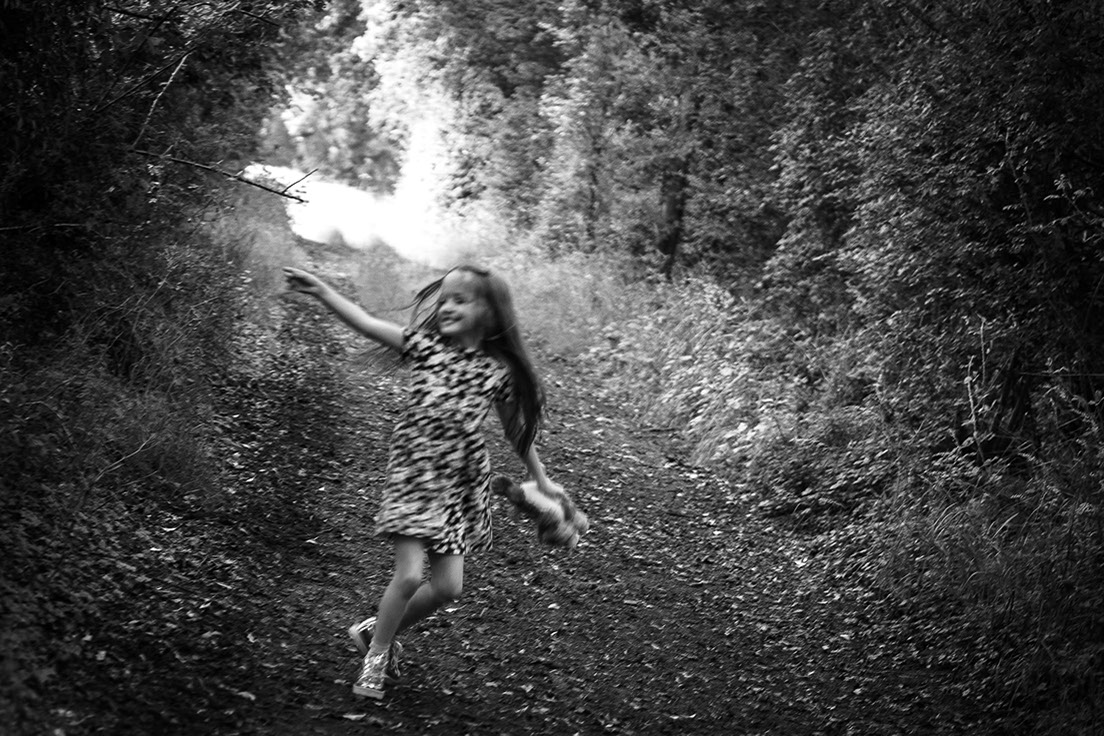 In Focus (is a bourgeois concept, and camera shake is just a reflection of a good lunch)
Panasonic DC-S1 ISO 250 1/60th f2 APO Summicron SL 50mm Asph
Acknowledgements
Many thanks to Peter Karbe for patiently explaining the wonders of the APO Lenses. Thank you also to Stefan Daniel and Stephan Schulz for checking my facts. Thanks also to Mike Owen from Panasonic UK who lent me the excellent Panasonic DC-S1 which was used for some of these shots.
Special thanks to my wonderful Emma for putting up with so much whilst I take the pictures and write these articles.