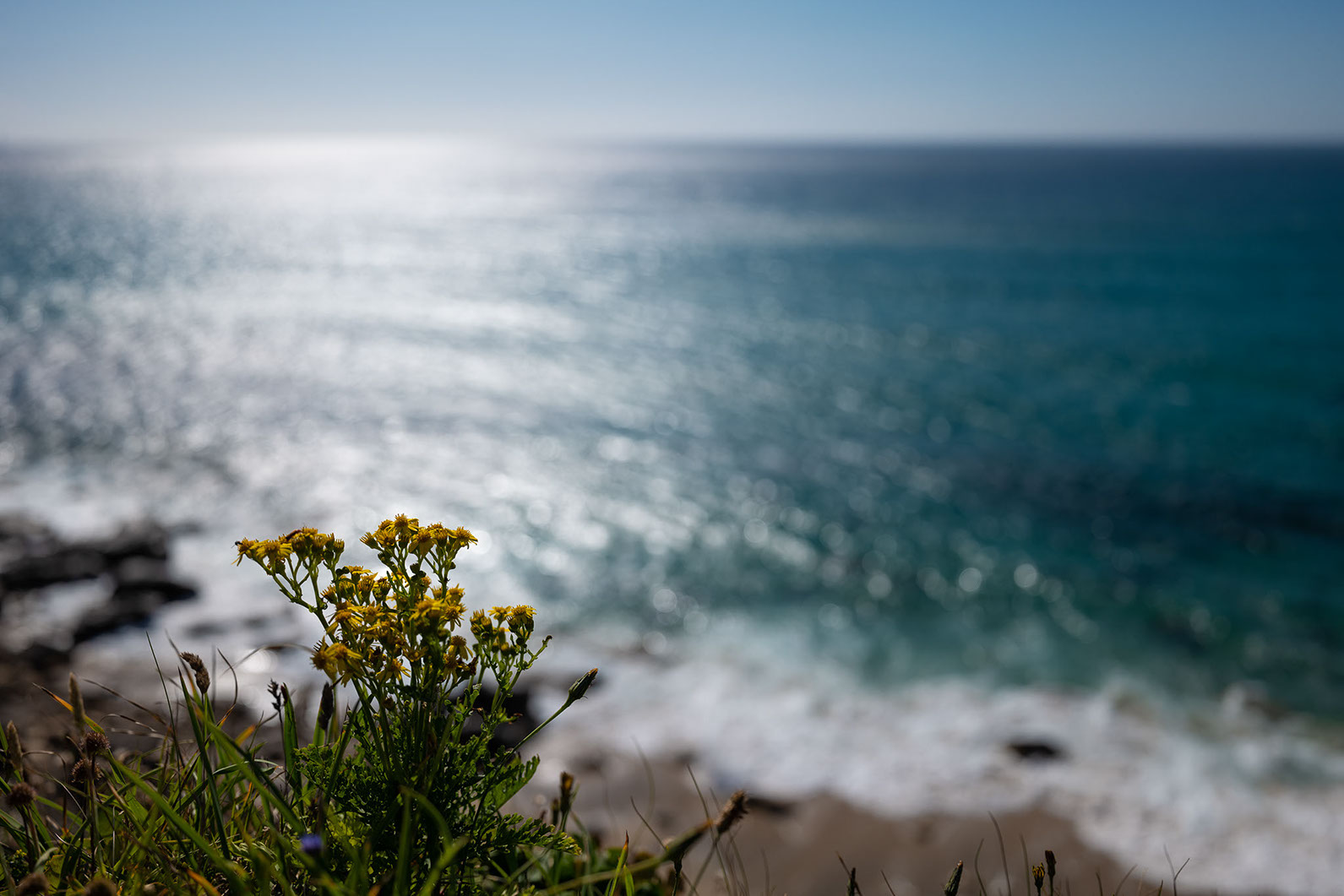 Dreams of Summertime
with the
Leica 28mm APO Summicron SL
Jonathan Slack February 19th 2021
Dreams of summertime
Leica SL2 with APO Summicron SL 1:2/28 1/12000 f2 ISO 100
Introduction
I had a copy of this lens for testing during late July and early August 2020, the gap between the springtime lockdown and the autumn upsurge of the Coronavirus.
When I get ready to write a report, the first thing I do is to go through the images taken with the camera / lens and make some basic picks to give me ideas about what to write.
In this instance the pictures seemed like a glimpse into another world, the world of Cornish beaches and moorland in summer sunshine (actually, it rains much of the time, but that isn't what the pictures say).
A lot of the pictures in the attached gallery were shot wide open, which adds to the dreamlike feeling surrounding them.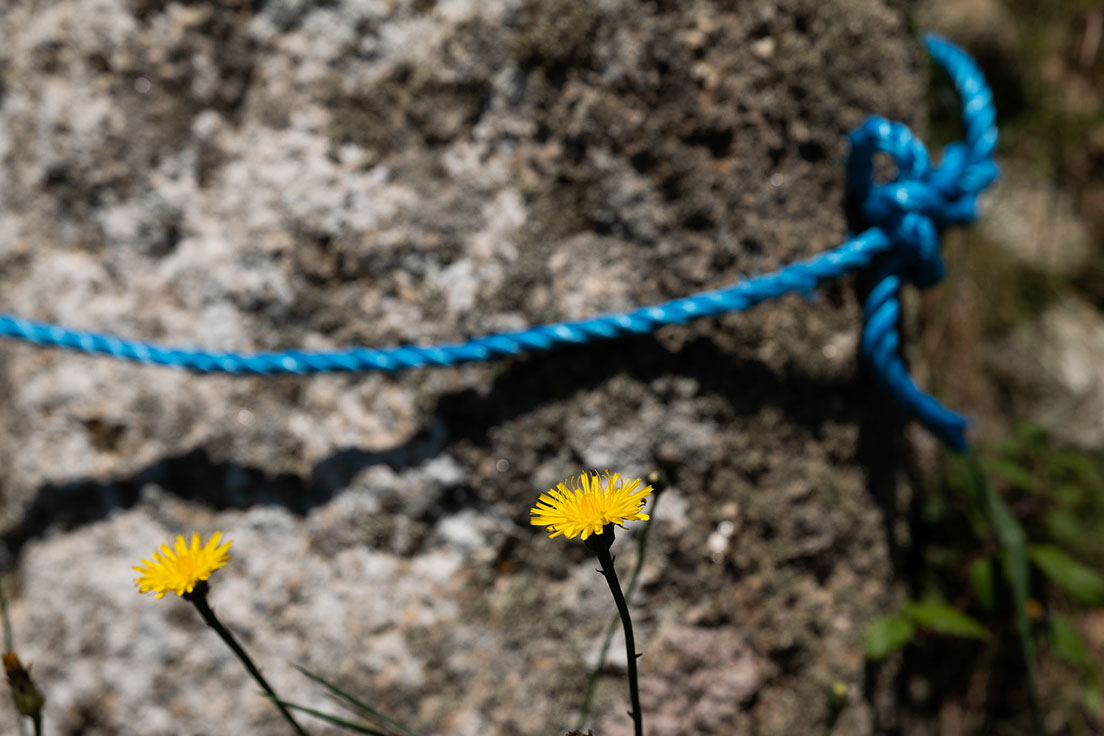 Blue and Yellow
Leica SL2 with APO Summicron SL 1:2/28 1/2000 f4.5 ISO 100
On the other hand, social distancing was definitely the order of the day, so people pictures are few and far between
So here is a short report to celebrate the release of the new APO Summicron SL 28mm f2 Asph
The 28mm is the 5th lens in the APO SL Summicron lineup. There will be more wide angle lenses released during the next year or so, while the 35, 50, 75 and 90 have already been released.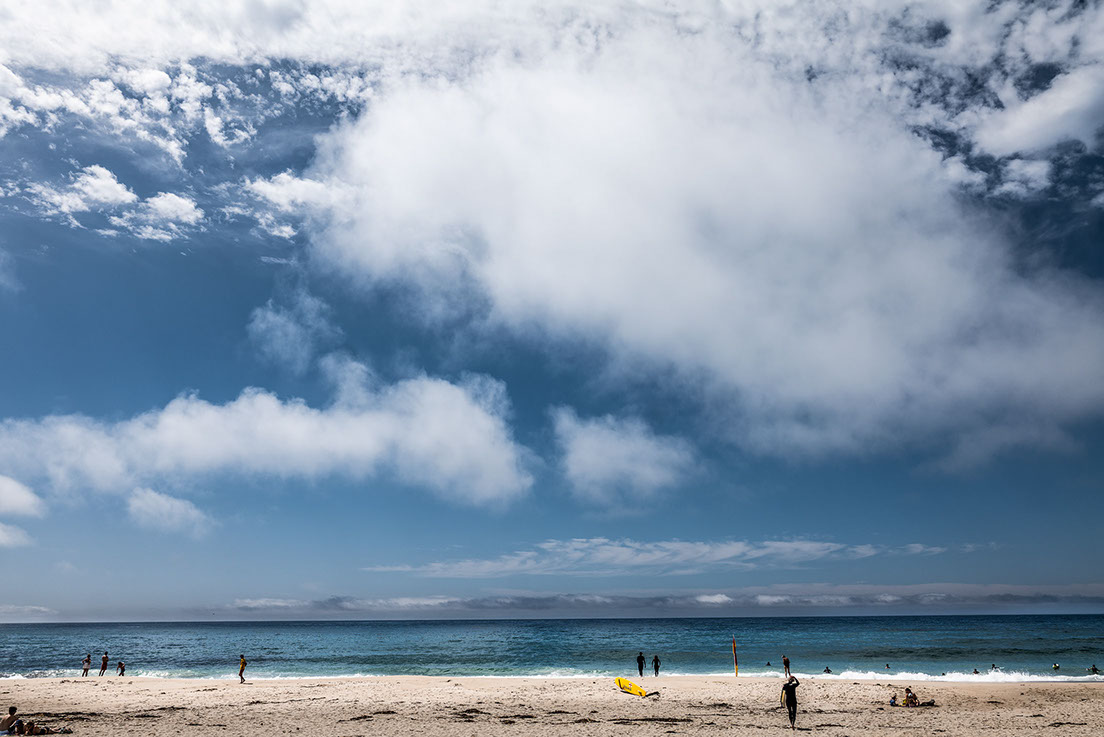 All Summer Long
Leica SL2 with APO Summicron SL 1:2/28 1/1000 f8 ISO 100
The Lens
As expected, the APO-Summicron-SL 28 f2 Asph is exactly the same form factor as the previous APO Summicrons, (and the future ones as well). The optical design varies between the lenses: in this case it is 13 elements in 10 groups with 3 aspherical lenses and 6 aspherical surfaces. 8 of the elements are made with anomalous partial dispersion glass, which helps to completely remove any colour fringing.
The minimum focus distance is 0.24metres, allowing a magnification of 0.2x (as the other SL Summicrons).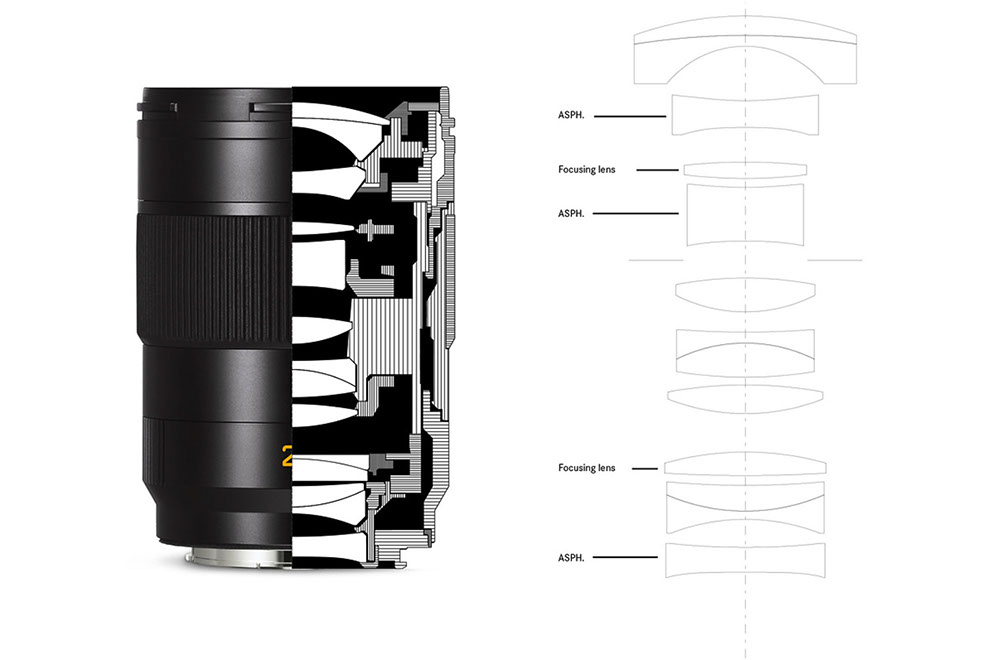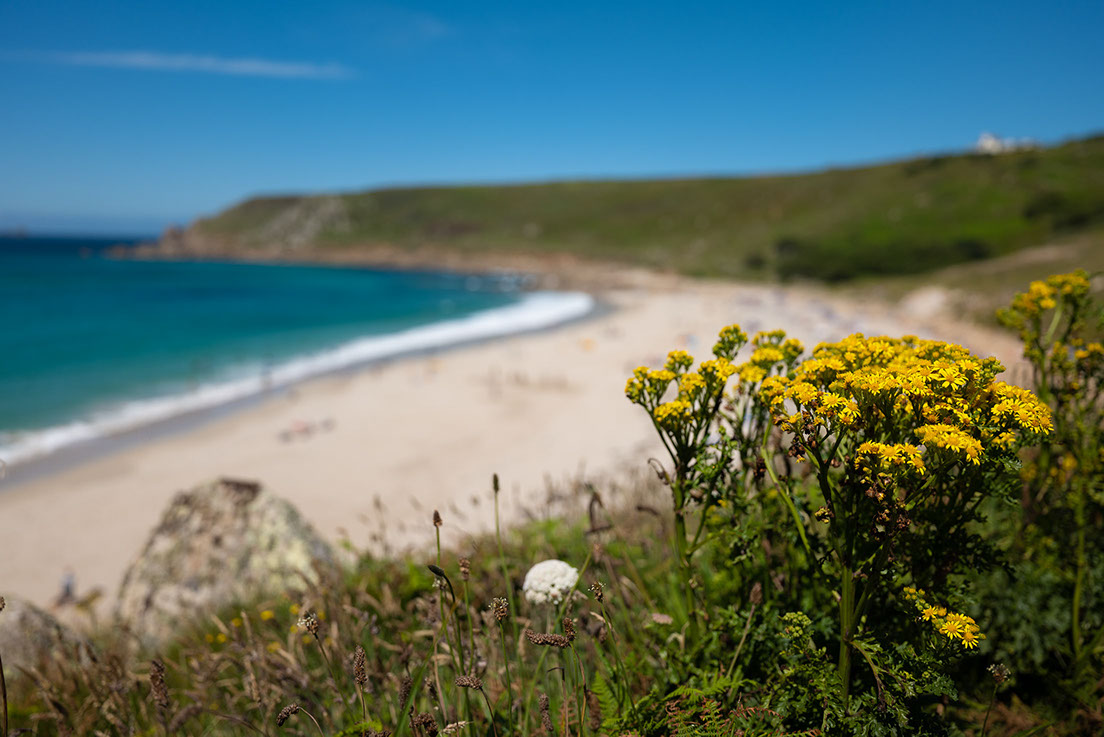 Gwynver
Leica SL2 with APO Summicron SL 1:2/28 1/8000 f2 ISO 100
The lens weighs in at a little over 700gm (without lens hood), not light perhaps, but it balances perfectly on the SL2 (and the SL2-S) and is fine for a full days shooting.
Manual Focus is 'focus by wire', but using an innovative system with a magnetic focusing ring, this changes it's polarity when the ring is turned. By default this causes an acceleration if the rotational speed is faster. However, with the SL2 and SL2-s you can now make the focus action linear and decide between focus throws from 90-360 deg in a number of steps.
The lens uses the same 'Dual Syncro Drive' motor as the other SL Summicrons and shares their excellent Auto Focus performance (fast enough and very accurate).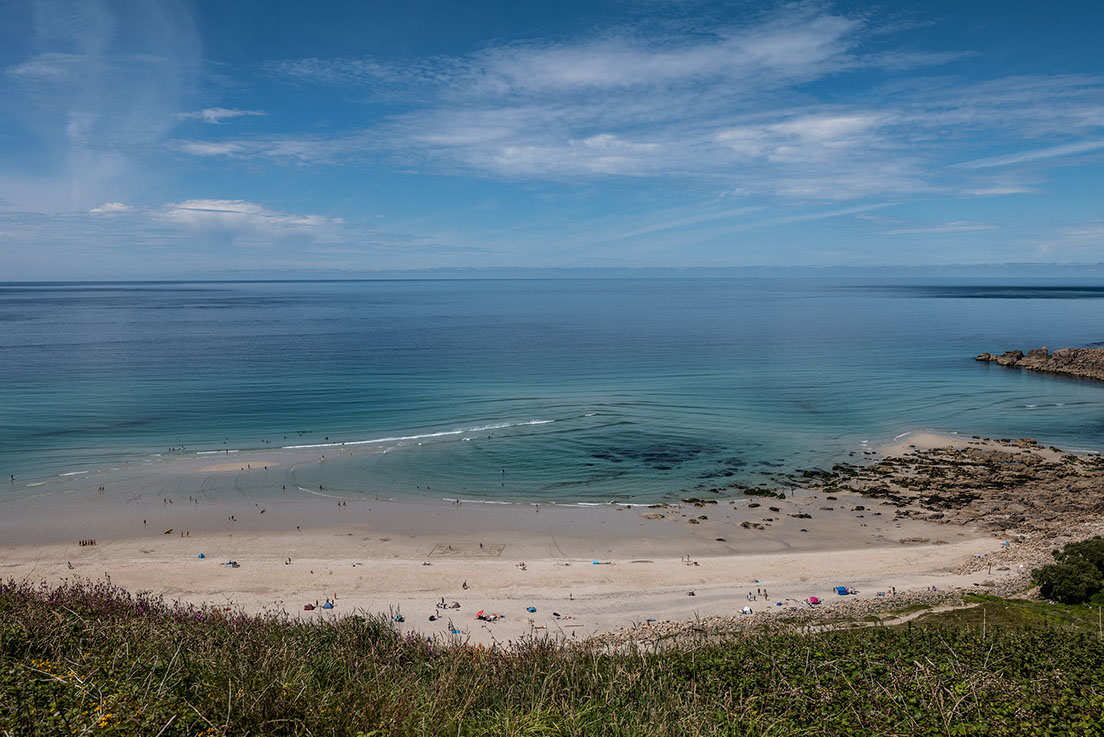 Gwynver
Leica SL2 with APO Summicron SL 1:2/28 1/800 f7.1 ISO 100
APO Lenses, Contrast and Depth of Field
The almost zero aberrations (especially chromatic aberrations) in the new Summicron SL lenses means a big increase in contrast where the image is in focus. As you move away from the point of perfect focus the contrast drops sharply.
This means that the transition between 'sharp' and 'bokeh' is defined more quickly and results in smoother out of focus areas than in conventional lenses. I have a diagram drawn for me by Peter Karbe in my notebook, but here is the graph from the Leica website comparing the APO Summicron SL 75 with the Summilux M 75.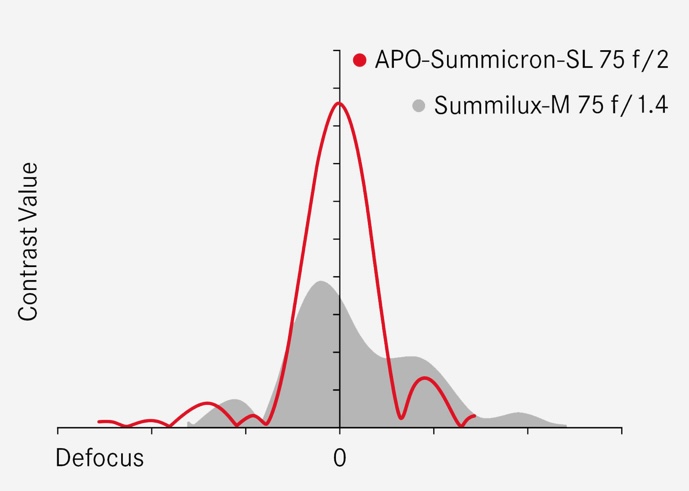 The result of this is not just that the 75 APO SL is sharper (it certainly is), but that it has apparently the same DOF as the 75 Summilux-M. The MTF figures for the 50 APO are even better, and so the effect is even more visible.
So we have a series of modestly sized Autofocus lenses for the L mount which perform better than their Aspherical competitors and without any depth of field disadvantage. Of course, they gather less light, but that isn't often a problem with modern sensors.
Bottle Green Dawn
Leica M10r Noctilux f1.2 1/350 f4.8 ISO 100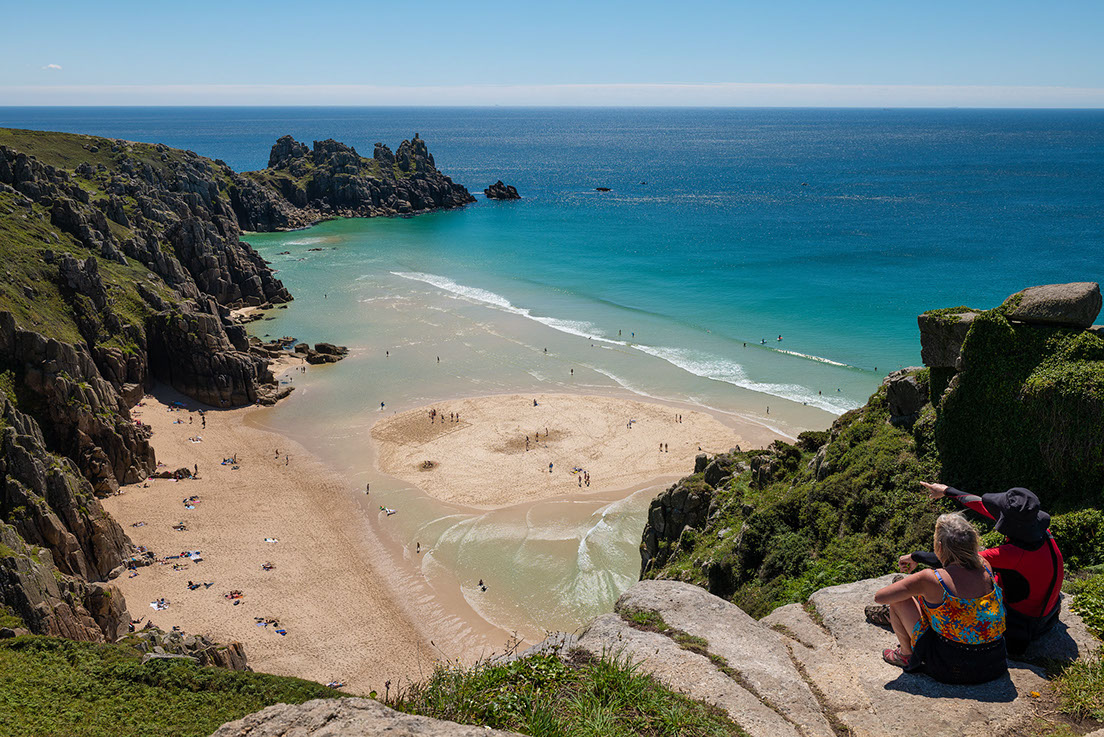 Pednvounder
Leica SL2 with APO Summicron SL 1:2/28 1/640 f7.1 ISO 100
MTF Curves
Whilst the MTF values for the 28 APO are not quite as jaw dropping as those of it's 35mm sibling they are still outstanding, In real terms there is no penalty shooting the 28 APO at f2 and little shooting at 0.5 metre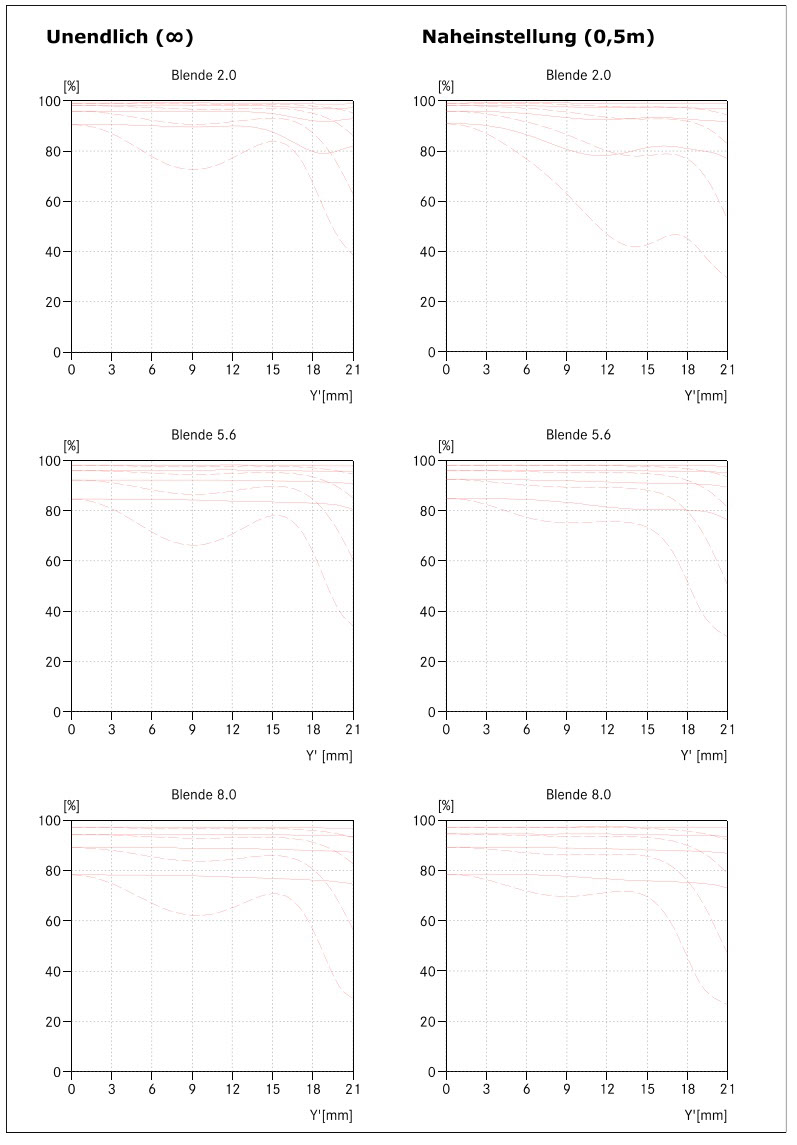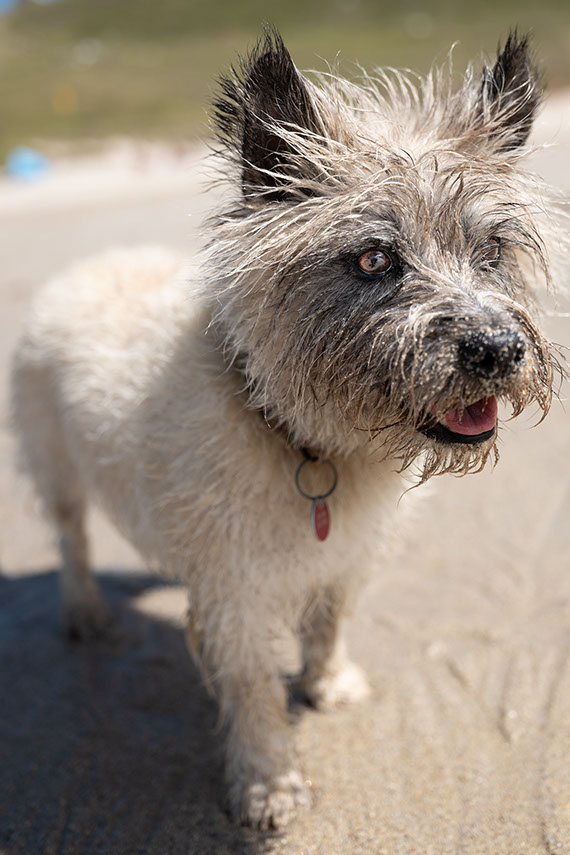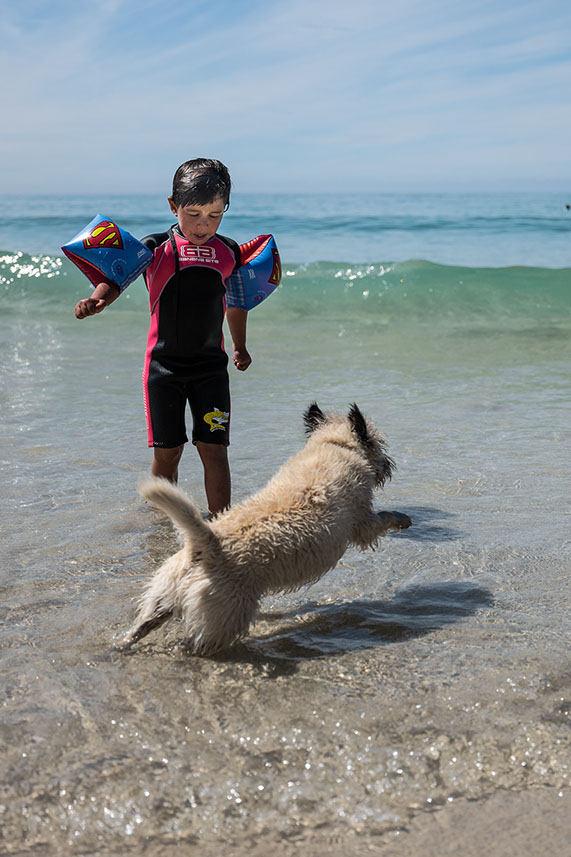 Be Very Afraid!
Leica SL2 with APO Summicron SL 1:2/28 1/4000 f2 ISO 100
Ben and Asher
Leica SL2 with APO Summicron SL 1:2/28 1/8000 f2 ISO 100
Image Quality
It's all very well talking figures (sorry), and I'm always a little wary of proselytising about the 'Leica Look' (it would be easier if I could actually define it). Like the other SL Summicrons I just love the results this lens produces; many of the images in the attached gallery were shot at wide aperture (often at f2) and there seems to be a real glow about them, this isn't just evident at base ISO where you might expect it, but right up to ISO 6400 and beyond.
Bottle Green Dawn
Leica M10r Noctilux f1.2 1/350 f4.8 ISO 100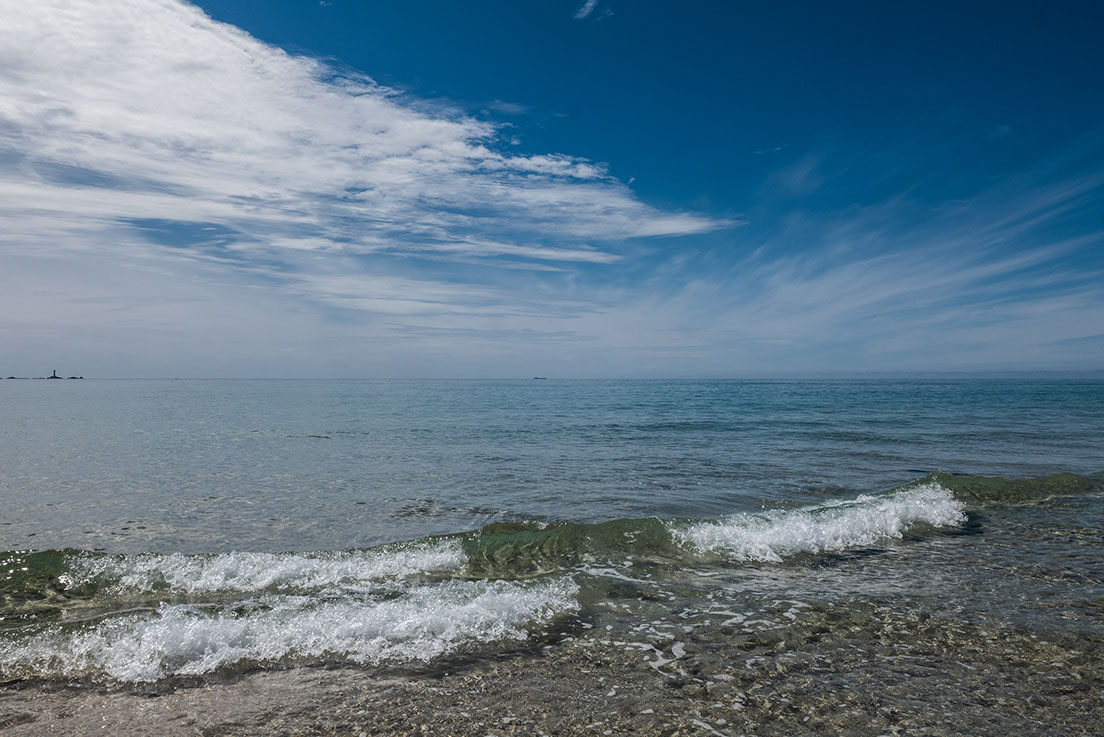 Splash
Leica SL2 with APO Summicron SL 1:2/28 1/800 f11 ISO 100
In common with the other lenses in the range the 28 still shows gorgeous gentle bokeh, both in front and behind the focal plane with a lovely roll-off between in and out of focus areas (nothing edgy). Stop down a little and the lens is very sharp, right to the corners, but still not in any way harsh. There is little or no distortion (although this is probably corrected in software). I saw almost no flare whilst testing the lens (often in tricky backlit situations) and absolutely no Chromatic aberration - even in the most challenging high contrast images.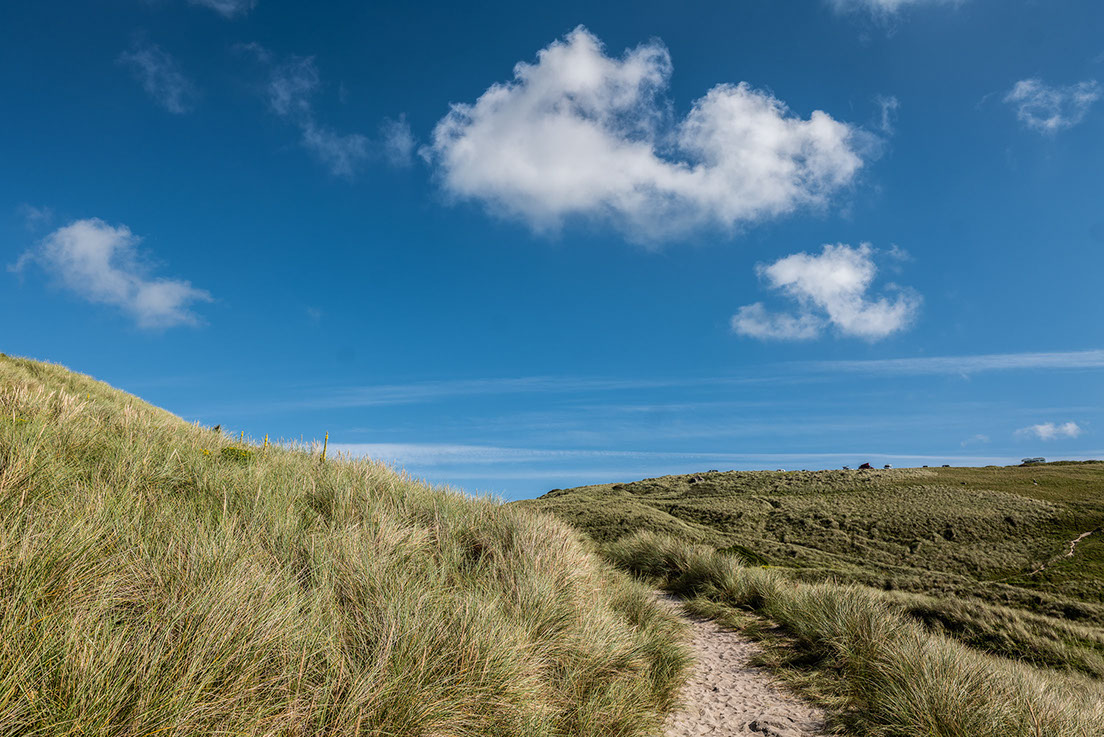 Sennen
Leica SL2 with APO Summicron SL 1:2/28 1/200 f10 ISO 100
Conclusion
Sadly I only had this lovely lens for a short period, a period where taking pictures of people with a wide angle wasn't really possible because of Covid.
I'm increasingly impressed with the range of SL Summicron lenses, It's a fantastic endeavour to create a whole set of consistent primes. It makes total sense for the serious photographer to have a bag of lenses which are identical ergonomically and have a similar visual character.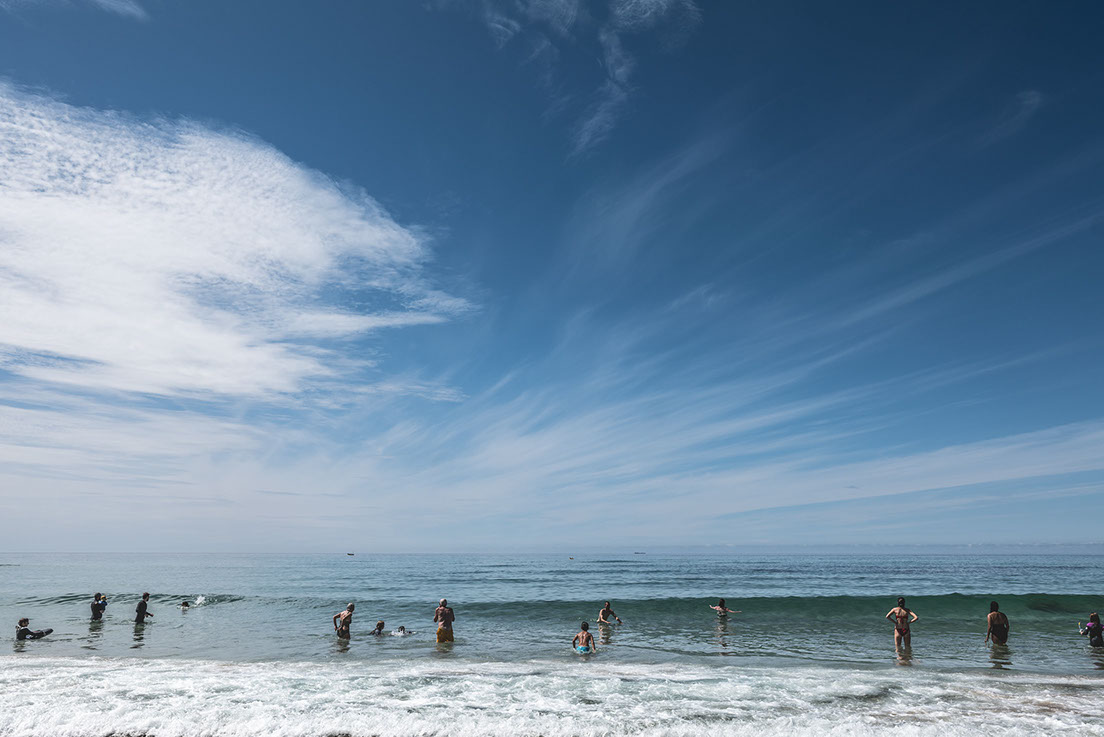 Dreams of Summer II
Leica SL2 with APO Summicron SL 1:2/28 1/800 f8 ISO 100
Although I've only really used them for still photography, the recent firmware development of 'fixed throw' manual focus should make them equally popular with videographers - especially on the SL2-S.
By abandoning large aperture "bragging rights" and making the lenses f2 it has allowed Leica to maximise the image quality across all apertures and right out to the corners. In addition it allows them to make the lenses manageably small and consistent in size and weight. The Apochromatic character of the lenses makes the depth of field feel like lenses a stop faster anyway, so you get the best of all possible worlds.
This lovely APO-Summicron-SL 1:2 28 Asph is a worthy addition to the range.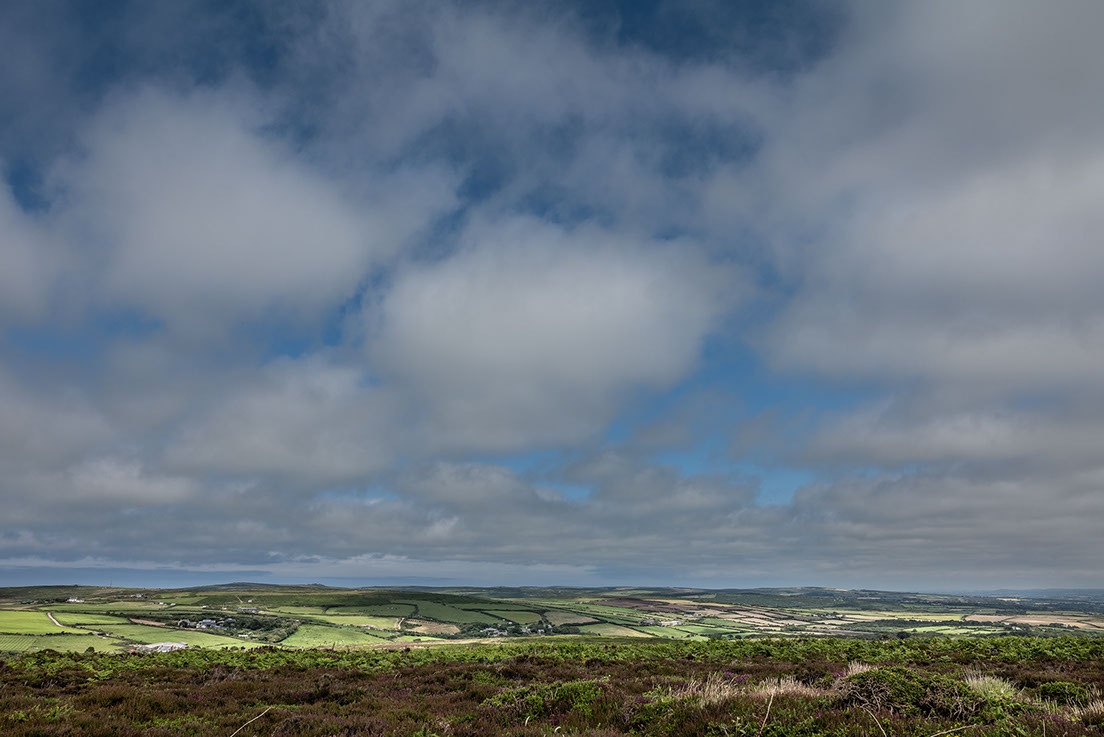 From Bartinney
Leica SL2 with APO Summicron SL 1:2/28 1/1250 f6.3 ISO 100
Acknowledgements
Thanks as always to Emma for putting up with this malarkey (and all the related expenses!).
Thank you to Steffen Rau at Leica for providing the lens and information.
Thank you to Caryl and Dick for being companions on Gwynver beach for more years than any of us would care to remember, and thank you also to Ben (the dog) and Asher (the boy) for being my victims. Matty (the dog) needs no thanks as she is paid in treats!
Keep an eye out for Sean Reid's report on this lens at ReidReviews.com, which will be coming before too long.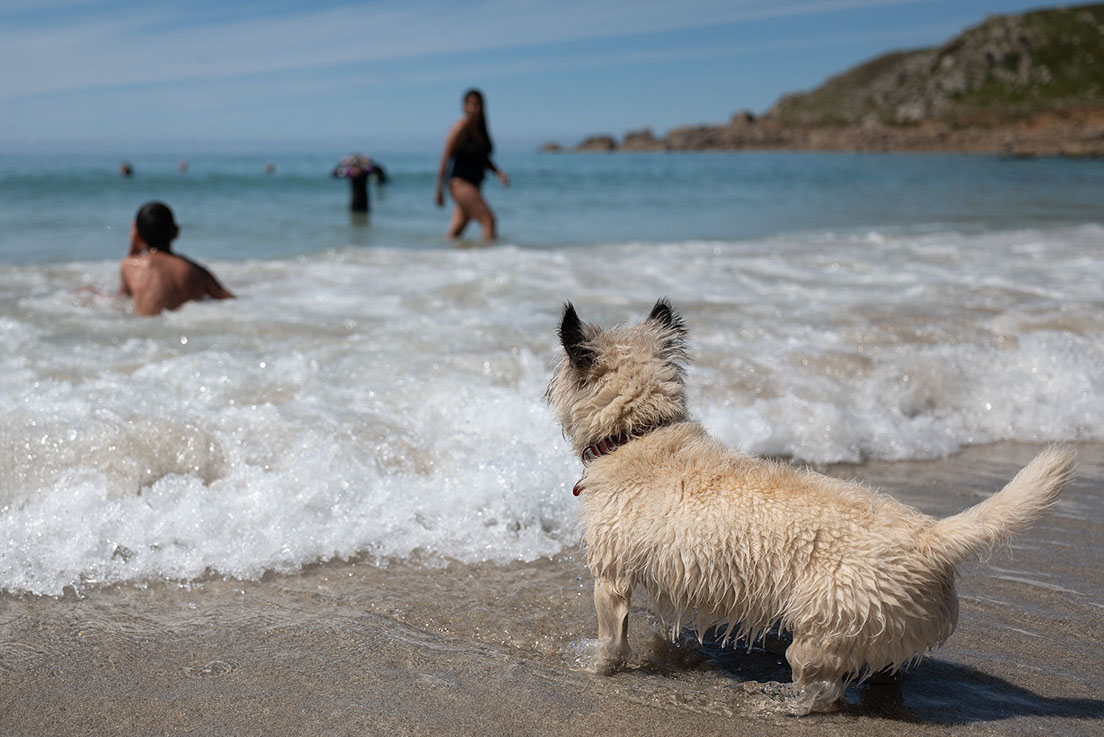 Ben at Gwynver
Leica SL2 with APO Summicron SL 1:2/28 1/10000 f2 ISO 100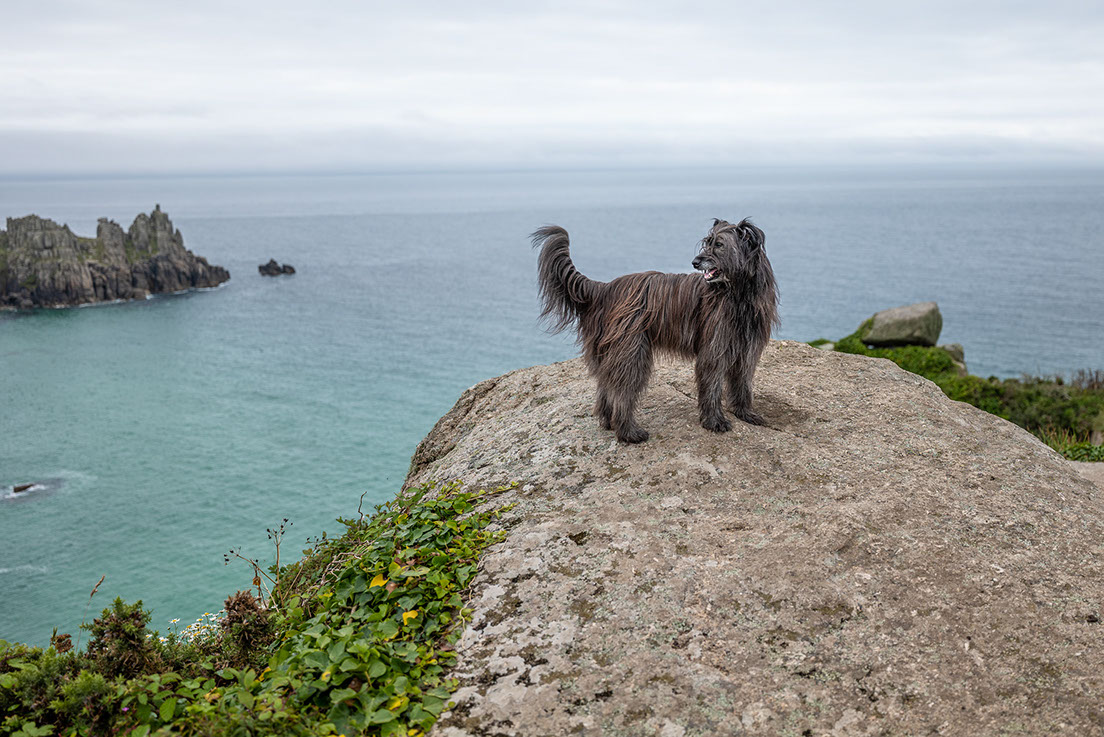 Matty and the Logan Rock
Leica SL2 with APO Summicron SL 1:2/28 1/2500 f2 ISO 100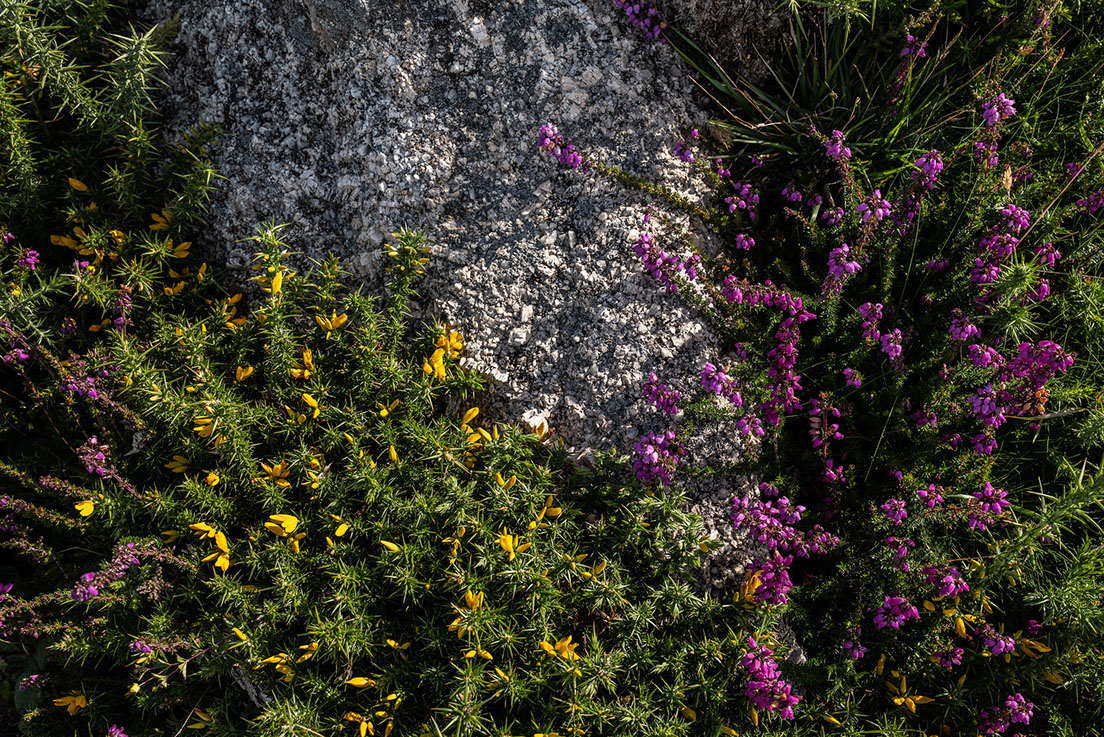 Heather and Gorse
Leica SL2 with APO Summicron SL 1:2/28 1/200 f7.1 ISO 100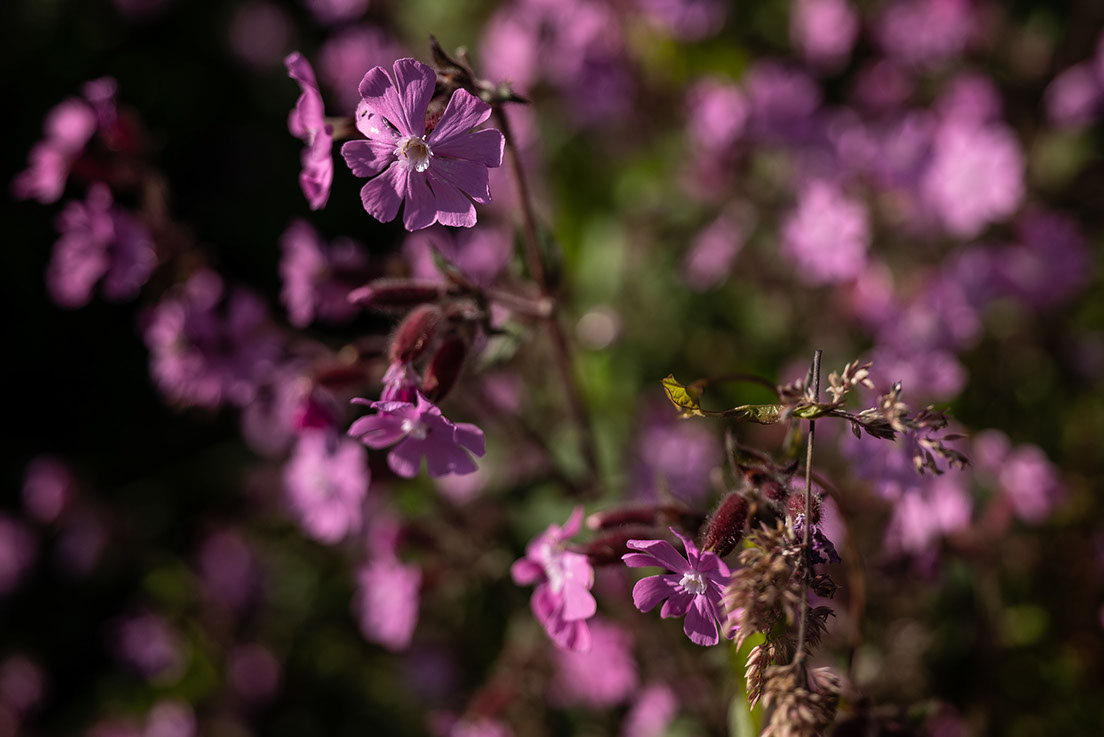 Campion
Leica SL2 with APO Summicron SL 1:2/28 1/200 f7.1 ISO 100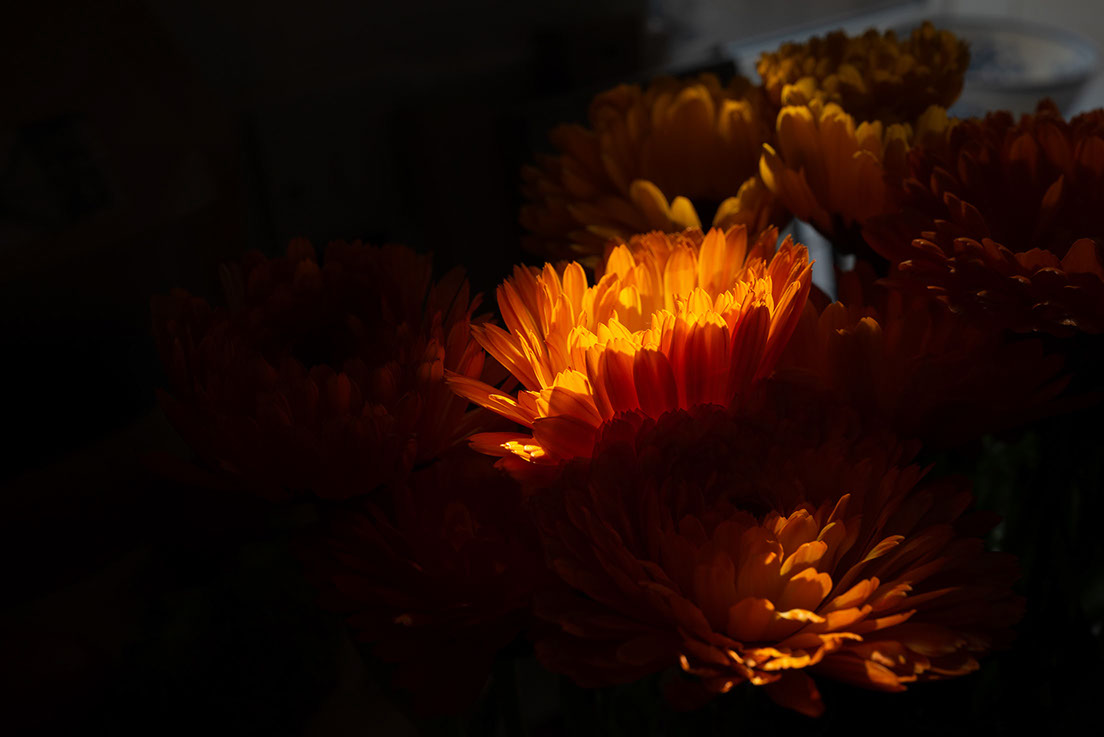 Orange
Leica SL2 with APO Summicron SL 1:2/28 1/20 f10 ISO 125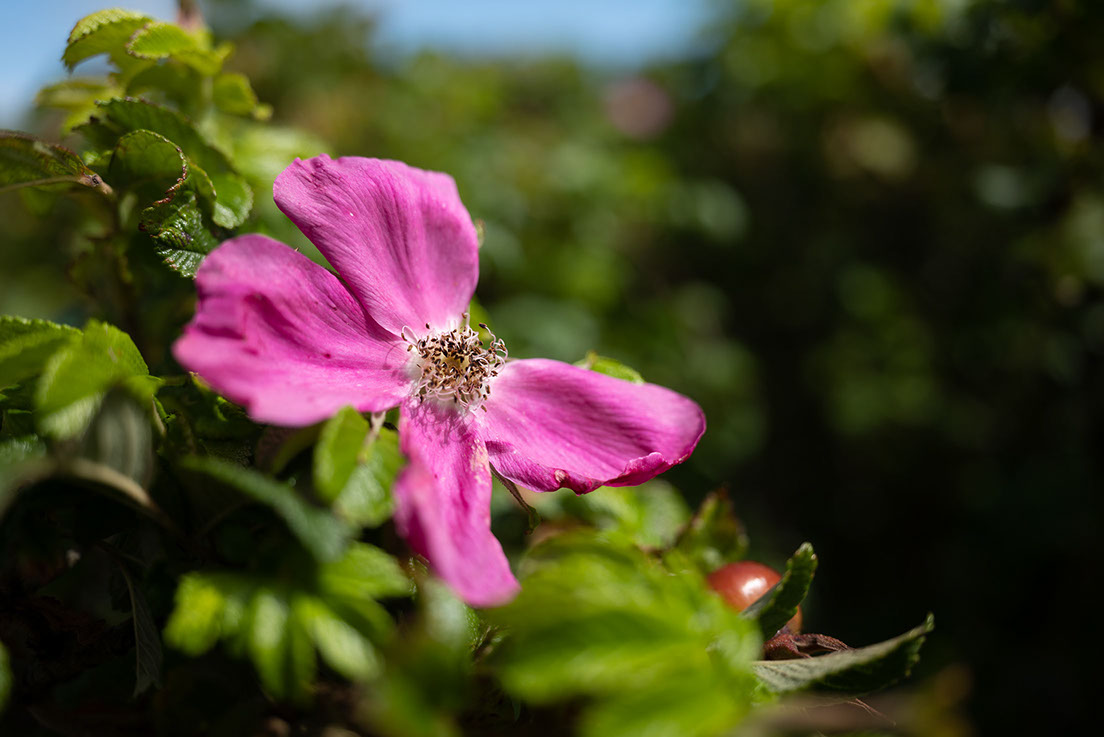 Dog Rose
Leica SL2 with APO Summicron SL 1:2/28 1/3200 f2 ISO 125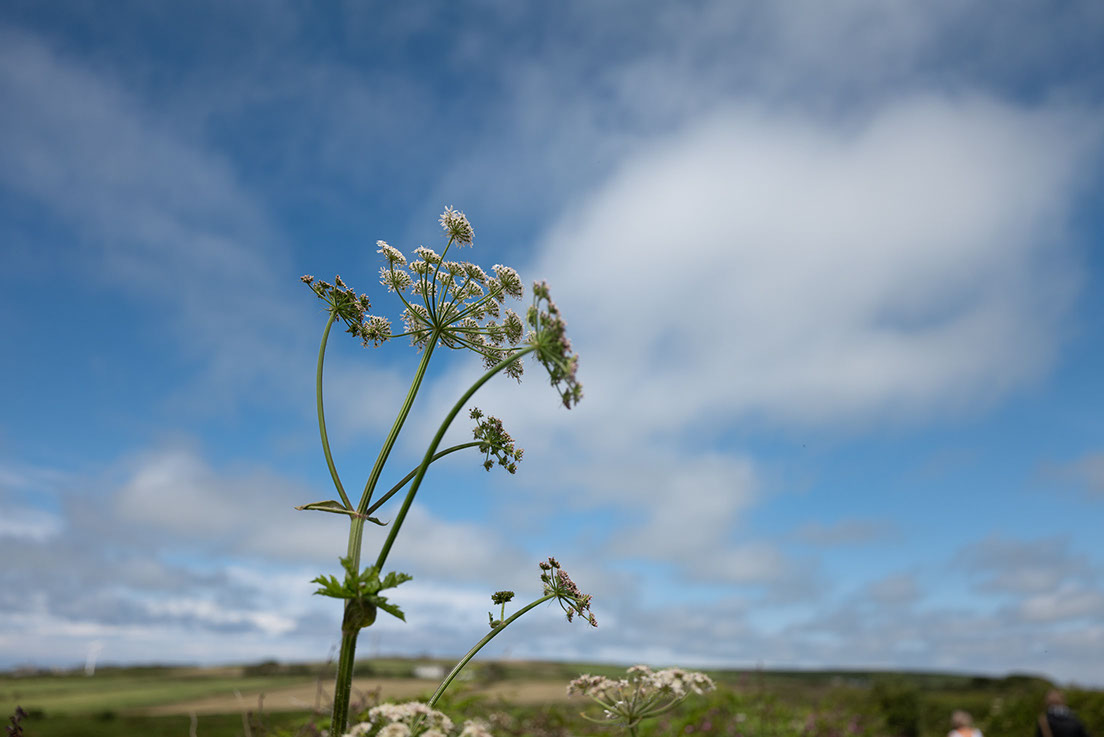 Dreams of Summer III
Leica SL2 with APO Summicron SL 1:2/28 1/3200 f2 ISO 125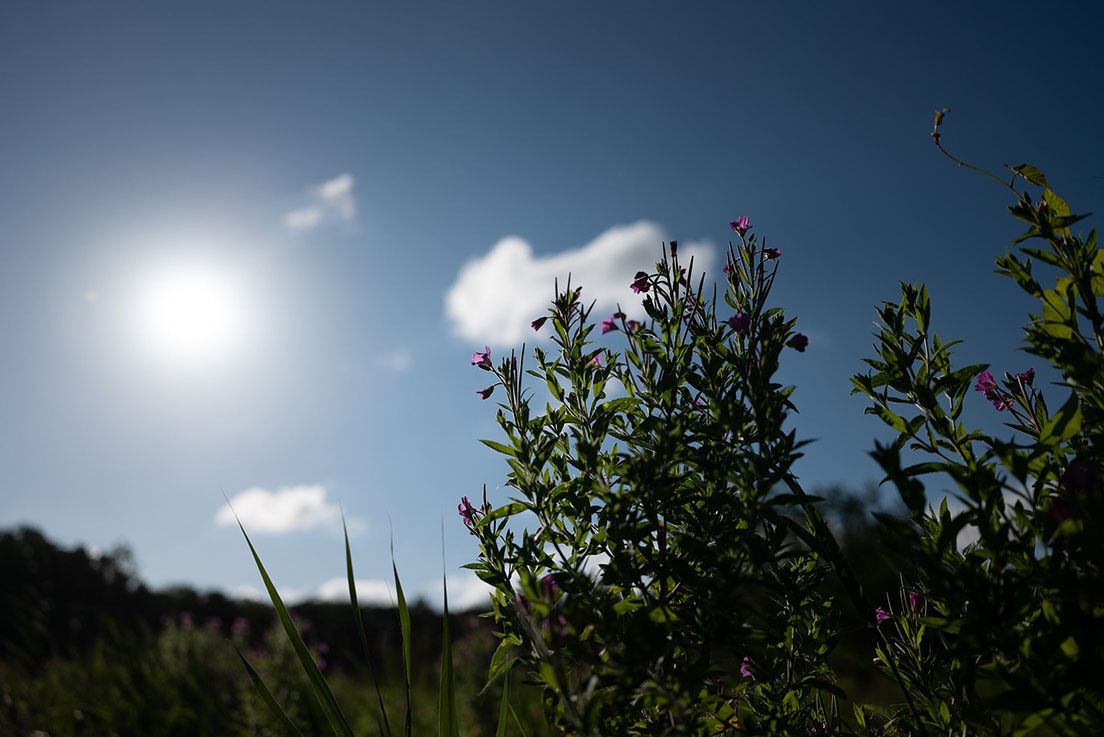 Dreams of Summer IV
Leica SL2 with APO Summicron SL 1:2/28 1/3200 f2 ISO 125