Pink Ladies Tractor Road Run
David Brown Tractor Club
Suffolk & Norfolk Branch
The 14th Annual
Ladies' Tractor Road Run
Was a wonderful day - the weather was just about perfect and everyone had a fine time. The only disappointment was that the Brockdish water splash was waterless!.
Pictures will be posted here as normal in the next day or so - in the meantime please visit the FaceBook page:
Pink Ladies Tractor Road Run ( https://www.facebook.com/groups/1137469042946517/ ) where they have already been put up as albums ready to tag.
In the meantime here is the 2017 Group Picture - click on the picture for a much larger version!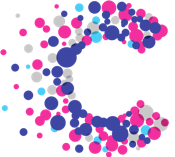 On Sunday 2nd July 2017 at 11:30 am
Thorpe Abbotts Airfield
adjacent to the 100th Bomb Group museum - by kind permission of Sir Rupert and Lady Mann
Everyone is invited to bring a picnic lunch to
Gawdy Hall Meadow, Redenhall
by kind permission of Gawdy Hall Estates Ltd
In aid of Cancer Research UK (Breast Cancer Appeal)
Registered Charity No: 1089464
£527,000 raised so far - only £473,000 to make a Million!
Can We Do it? ... Yes We Can!
Entries Close 13th May 2017 - click here for the Entry Form
If you are unable to attend, but would like to send a donation
please send a cheque to:
Annie Chapman, Boundary Farm, Garlic Street
Pulham St Mary, Diss, Norfolk IP21 4RL (tel 01379 676324)